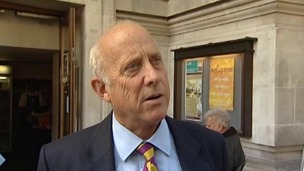 The UK Independence Party has removed the whip from MEP Godfrey Bloom after he called women "sluts" a fringe event.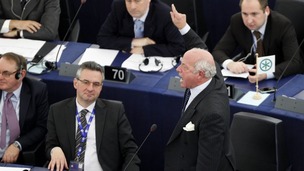 The Ukip MEP Godfrey Bloom has a history of gaffes and controversies. Here are eight of them.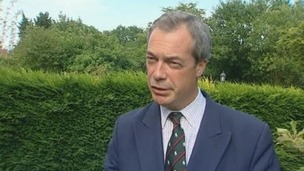 UKIP leader Nigel Farage has admitted that "it was a mistake" to set up a trust fund for his children in an off-shore tax haven.
Live updates
Tories 2013: Latest updates
Nigel Farage has suggested there are "a couple of dozen" Conservative MPs with whom Ukip could come to an agreement at a local level regarding an elections.
Mr Farage told BBC Radio 4's The World At One his party had already held informal discussions with a "handful" of them.
The Ukip leader continued: "There are a couple of dozen Tory MPs who hold a range of views on several issues, not just Europe, that are very close to our own."
Tories 2013: Latest updates
A prominent Eurosceptic Conservative MP Bill Cash and Ukip leader Nigel Farage has come to verbal blows on the sidelines of the Conservative Party conference.
At a fringe meeting hosted by the Bruges Group, the question of whether the Tories and Ukip should consider striking local deals in the upcoming General Election was debated.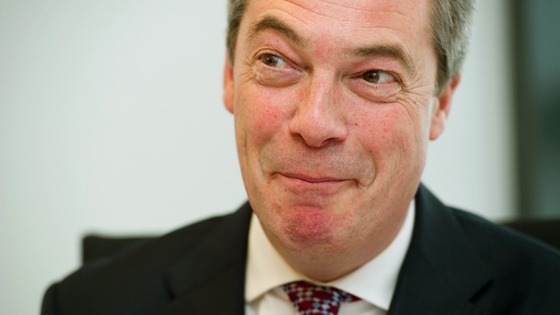 Mr Cash told the Ukip leader to "lay off our marginal seats" and suggested a joint ticket would not work.
Mr Farage hit back by calling the Tory MP "a hopelessly out of date tribal politician."
Advertisement
Tories 2013: Latest updates
George Osborne said the Conservative Party is not considering striking local deals with the UK Independence Party (Ukip) in the upcoming General Election.
A number of high-profile Tories have floated the possibility of an alliance with Ukip in the run-up to the election to avoid splitting the right-wing vote.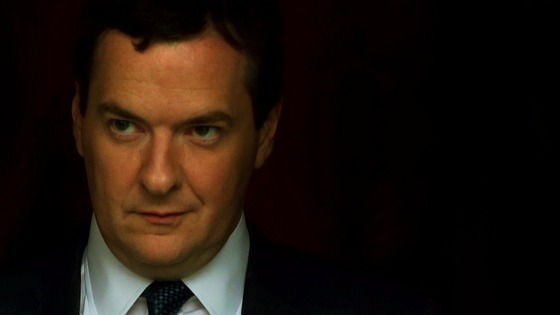 When asked if he was ready to consider such a deal, the Chancellor told Sky News: The short answer is no. What the Conservative Party is doing is talking to the country, in marked contrast to the other political parties who are talking about themselves and positioning themselves.
"We've got a big, simple offer for the country. The economy is on the right track and we are going to see our plan through."
Hammond heckled by Colonel
The Conservative Party is on course to have fewer members than Ukip within five years and could fold entirely unless its leadership can mend a "broken down" relationship with activists, according to Tory think tank Bow Group.
The group's chairman, Ben Harris-Quinney, said there now was "really no discernible difference" between the parties.
"The question for the next 25 years of the British political party is not funding, be it state, union or private donor, it is existence itself," he said.
Donors abandon Tories for Ukip
Between when Cameron became leader in December 2005 and the May 2010 election, the Conservatives received money from 1,923 donors. In the past three years the Tories have received money from around 1,056 individuals.
The 14 donors who have switched support from the Conservatives to Ukip are:
Stuart Wheeler, the party's Treasurer, who gave £3.9m in the last Parliament to the Tories. He has given £300,000 to Ukip since May 2010
Lord Hesketh, who donated £30,000 to Ukip
Andrew Perloff, the chairman of Panther Securities
James Hanson, £10,000
William Cole, £2,000
Robin Birley, £15,000
Michael Stone, £20,000
John Scott, £7,500
Sir John Craven £12,500
William MacDougall, £8,000
David Caldow, £16,000
Lord Stevens of Ludgate, £10,002
Lord Dartmouth, £11,000
Patrick Barbour, £20,000
Donors abandon Tories for Ukip
Conservative Party donors have abandoned David Cameron and have poured nearly half a million pounds into helping the UK Independence Party (Ukip) fight the next general election, according to a report in the Independent on Sunday.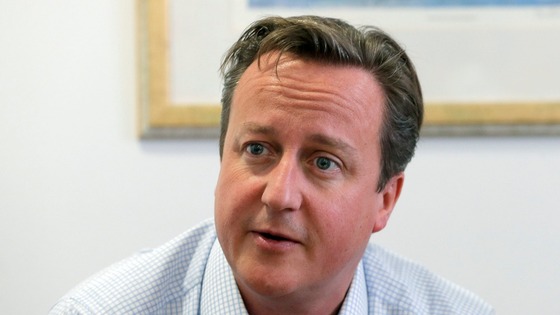 Fourteen people have realigned their support from the Conservatives to Ukip in the three years since the 2010 election, and have donated £488,000 to Nigel Farage's party.
The newspaper's analysis of Electoral Commission figures reveals that the number of individual donors to the Conservative Part has been cut in half since the election, with average donations falling by £14,000.
Read: PM brings forward Help To Buy
Advertisement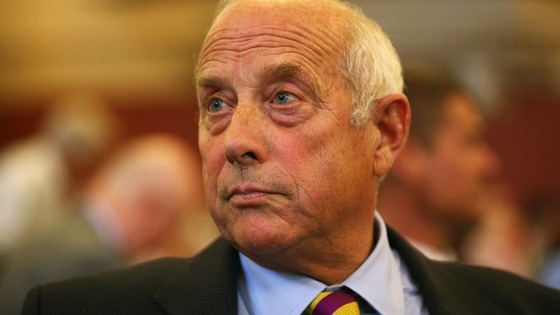 Former Ukip MEP Godfrey Bloom has said no "sane" person from a professional background would enter politics these days because they would be vilified for holding convictions.
Mr Bloom is now an Independent MEP for Yorkshire and Humber after he was criticised for calling women at a meeting "sluts" and hitting the Channel Four News journalist Michael Crick over the head with a conference programme.
Writing in the Yorkshire Post, he said: "The vilification and lies overwhelm anyone with conviction."
He said: "Is Bongo Bongo Land offensive? Only if I say it. Nick Robinson, the BBC's political editor, used it in his book Live From Downing Street last year and no one said a word.
"But of course he isn't me."
Bloom sits as independent MEP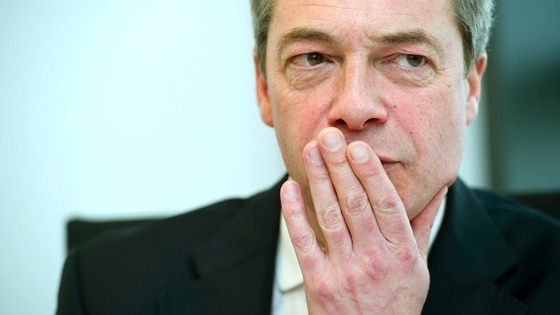 UKIP leader Nigel Farage said he would not be kicking Godfrey Bloom out of the party because of what he called an "outdated sense of humour".
However, Farage conceded that an outburst from the MEP, in which he called women "sluts", has damaged the party.
"The impression has been given Godfrey thinks somehow women really aren't quite the same as men and really not up to the same standard as men, and that's the impression that the sense of humour has given and that's not been a good thing for us," said Farage.
Bloom sits as independent MEP
Godfrey Bloom released a statement announcing that he will sit as an independent MEP but will remain a UKIP member:
I have felt for some time now that the 'New UKIP' is not really right for me anymore. I shall sit out my term as an independent and give my whole hearted support to Jane Collins who is almost certainly going to be the next UKIP MEP and probably a second seat yet to be decided. I shall of course retain my membership.
– Godfrey Bloom
Bloom sits as independent MEP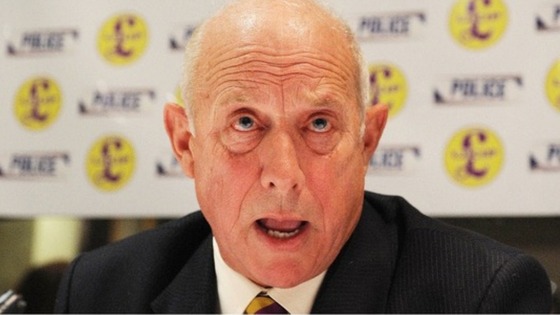 Godfrey Bloom says he will sit as an independent MEP until next year's European election but has not quit UKIP.
Mr Bloom, an MEP for Yorkshire and Humber, was stripped of the party whip last week after calling women "sluts" at a UKIP conference fringe event.
Mr Bloom said the "New UKIP" was "not really right for me any more". His spokeswoman said it was not clear whether he would seek re-election for a third term next May.
Load more updates
Back to top