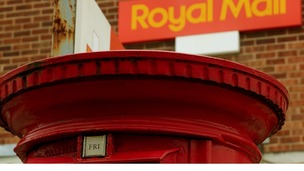 Postal workers have voted in favour of a one-day strike over issues linked to the controversial privatisation of Royal Mail.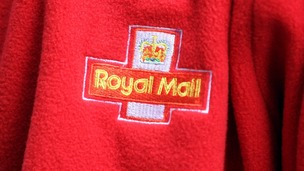 The Communication Workers Union have voted overwhelmingly for strike action next month, with tough talk of 'industrial warfare.'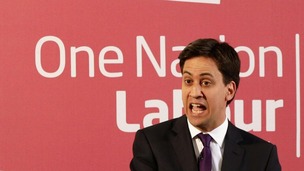 Ed Miliband set out a series of reforms today in a bid to change the Labour Party's relationship with the trade unions.
Live updates
Govt to sell 40% Eurostar stake
Bob Crow, the general secretary of the RMT union, has criticised the Government's decision to sell its stake in Eurostar:
It is typical of this right-wing Government that they are prepared to flog off the valuable public stake in Eurostar just as this expanding and important service is moving into a new period of growth ...

You can bet that the French government will hold on to their stake in Eurostar and may even now bid for a total takeover, using the profits to invest in their own transport services while we flog off the last of the family silver.
– bob crow, general secretary, rmt union

Read: Shape of the Chancellor's Autumn Statement is beginning to emerge
Hundreds of workers at the Grangemouth oil refinery in Falkirk, Scotland have been protesting as the dispute over the threatened closure of the plant heats up.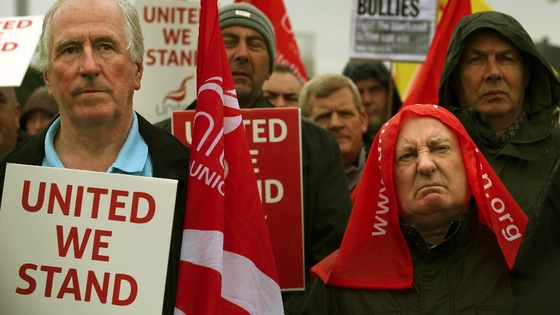 Plant owner Ineos has said it will have to close the site in 2017 without fresh investment and changes to workers' terms and conditions.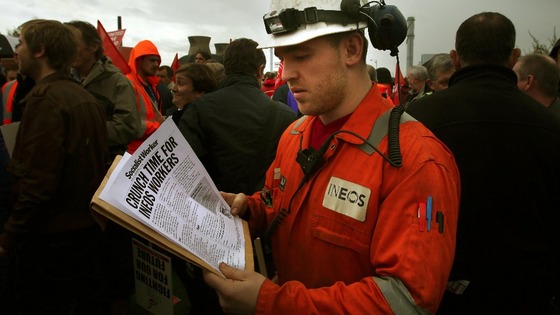 The Unite union says the company has effectively given workers an ultimatum to accept lower pay and worse terms or lose their jobs.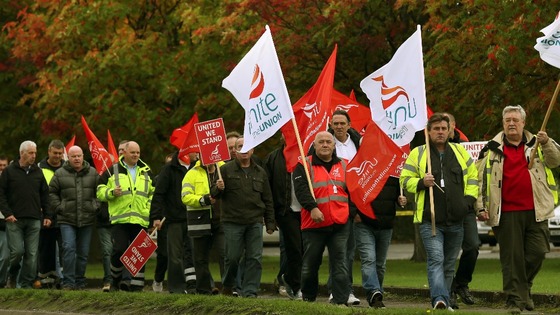 Advertisement
A planned strike by firefighters in England and Wales today has been called off after progress in a dispute over pensions.
The Fire Brigades Union said it had been presented with a similar deal to one made by the Scotland Government, covering the retirement of firemen and women aged between 55 and 60. A walkout which was due to start at 6.30pm today will not now go ahead.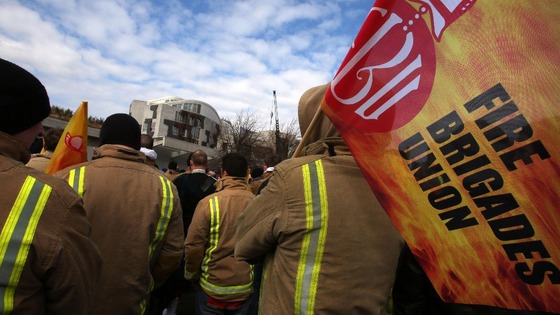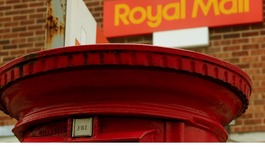 Postal workers have voted in favour of a one-day strike over issues linked to the controversial privatisation of Royal Mail.
Read the full story
Postal workers vote for strike
Commenting on the planned postal workers strike, David Cameron's official spokesman said: "The Prime Minister's view is that he hopes that industrial action won't go ahead.
"It is not necessary. It should be talks and not strikes to resolve issues."
Postal workers vote for strike
In response to a vote for strike action by postal workers in November, the Royal Mail says any action, or threat of action, is damaging to the business.
Royal Mail is very disappointed by the announcement that CWU members have voted in favour of taking industrial action in the ballot and that a strike day has been announced by the union. However we note that with a 63 per cent turnout, a majority of the union membership (51 per cent) chose to vote against strike action or abstain. In addition, taking into account frontline employees who are not union members (24,000), only 40.5 per cent have backed a strike.Any action, or the threat of disruption, is damaging to our business, especially in the run up to Christmas, our busiest time.
– Royal Mail statement
Advertisement
Postal workers vote for strike
The Direct Marketing Association, which represents the advertising mail industry, accounting for £1 billion of Royal Mail's turnover, said the strike will have a "severe" financial impact on tens of thousands of companies, charities and others.
Executive director Chris Combemale said: "The UK economy is only just emerging from recession and we cannot afford any further impediment to its recovery.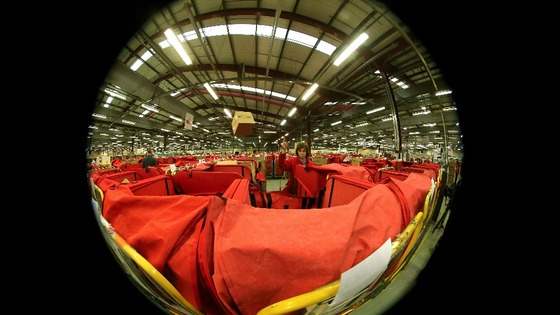 "The build-up to Christmas is a critical period that typically accounts for a significant proportion of businesses' annual revenues and charities' donations.
"People who rely on Royal Mail to deliver billions of pounds of goods ordered online would have their festive season disrupted, and loss of trade would lead to job cuts in many companies across the economy.
"Commercial users account for the biggest percentage of Royal Mail's turnover. Any disruption to service would quickly lead businesses to take their custom elsewhere, which is an outcome that would not benefit the postal workers that CWU represents."
Postal workers vote for strike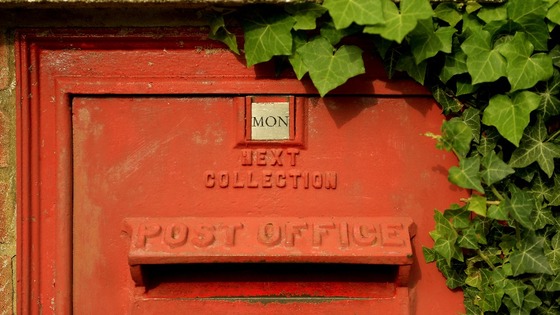 A postal workers strike on November 4 will take place just seven weeks before Christmas, hitting the start of the busy festive season - the busiest time of year for the postal company.
Postal workers vote for strike
Almost 40 percent of the 115,000 postal workers did not vote in the strike ballot.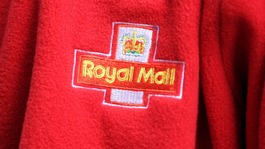 The Communication Workers Union have voted overwhelmingly for strike action next month, with tough talk of 'industrial warfare.'
Read the full story
Load more updates
Back to top