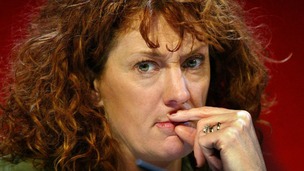 The prospective Labour parliamentary candidate at the centre of selection-fixing allegations in Falkirk has quit the race.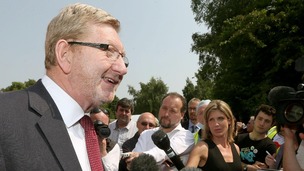 Labour leader Ed Miliband has turned on the trade union Unite - his biggest financial backer - whose votes helped him become leader.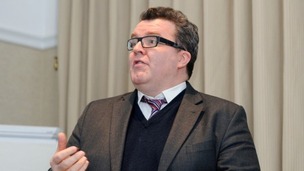 Tom Watson has announced his resignation from the shadow cabinet, amid a row about the influence of the union Unite on the Labour party.
Live updates
The boss of Britain's biggest trade union has warned that it could switch its financial support from Labour to another party.
Unite general secretary Len McCluskey said defeat in 2015 could prompt the union to consider disaffiliating from Labour.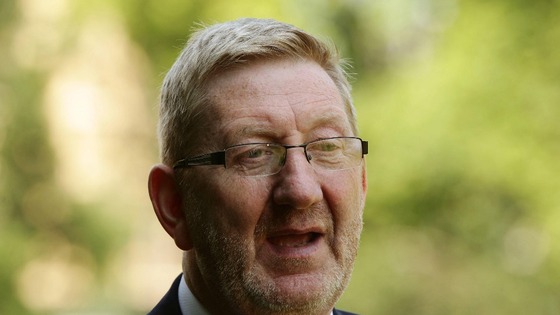 The union has donated more than £11 million to Labour since Ed Miliband became leader. But Mr McCluskey said that he "fears for the future" of the Labour Party if it fails to regain power in next year's general election.
He said: "Can I ever envisage a rule conference voting to disaffiliate from Labour? I can do."
The union boss predicted Labour will lose the May 2015 poll if all it has to promise voters is a "pale shade of (the) austerity" on offer from Conservatives.
Royal Mail consulting on 1,600 job cuts
The Unite union has said it will consider strike action if there are compulsory redundancies included in the 1,600 job losses.
First the Government sells off Royal Mail on the cheap and now the newly privatised service is ruthlessly sacrificing jobs.

We do not believe that it's a coincidence that this announcement has been made just before the company prepares to announce its first full set of accounts since privatisation.
For all that Royal Mail managers have been through they do not deserve to be treated in this way.

Unite is demanding a commitment to no compulsory redundancies on fair terms and an effective method for redeployment within the restructured organisation.

If Royal Mail refuse, we will have no alternative than to consider a ballot for industrial action.
– Brian Scott, Unite's Royal Mail officer
Advertisement
Unions threaten strike action in NHS staff pay rise row
The Unite union says it will be consulting its health service members on possible industrial action following the Government's refusal to sanction the recommended one per cent pay rise for all NHS staff.
Unite said the Health Secretary's decision to accept the recommendation of the independent Pay Review Body, for only those not receiving annual increments, was a "divide and rule" tactic and will see about 45 per cent of the NHS workforce getting no cost of living pay increase at all from April 1.
Rachael Maskell, of Unite, said: "Jeremy Hunt has adopted a divide and rule tactic which calls into serious question the relevance of the so-called independent PRB.
"He is deliberately muddying the waters by trying to imply that the annual increment that staff receive, as they gain more skills to benefit patients throughout their careers, is part of the annual pay increase – it is not. It is despicable that Hunt has adopted such an underhand tactic."
Unite union halves Labour affiliation fees to £1.5m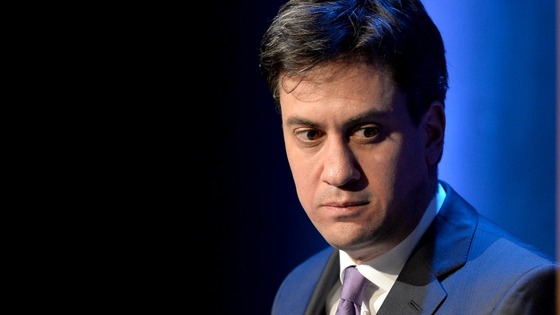 The Unite union says it will halve the number of affiliate members it provides to the Labour Party this year - meaning an effective funding cut of £1.5 million.
The move follows Ed Miliband's reforms to the party's structure - including its historic ties to trade unions - which were approved at a special conference last weekend.
Read: Labour party approve reforms to historic union links
Unite said the party's decision had set its relationship with affiliated unions on a "new course".
Responding to Unite's announcement, a Labour spokesman said the party knew its reforms would have "financial consequences", but added it was now hoping to grow a base of "many small donors rather than a few big ones".
Unite union halves Labour affiliation fees to £1.5m
The Unite union is to cut its affiliation to Labour by £1.5 million, its executive decided today.
Ed Miliband 'should rule out coalition with Lib Dems'
Ed Miliband should not be sucked into a pact with the Liberal Democrats and instead show the courage to rule on a minority government, Unite General Secretary Len McCluskey said.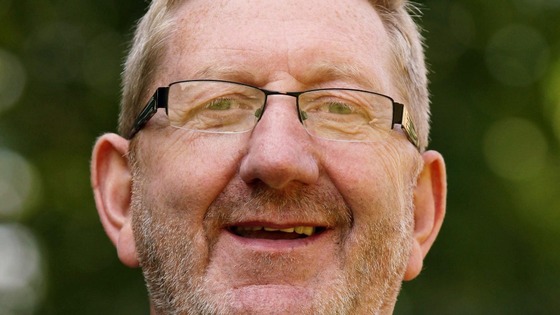 "Labour, I hope, win the next election outright, but if they are the biggest party then my view is Ed should have the courage of his convictions and govern on a minority government," , Mr McCluskey said in an interview with the BBC's Newsnight programme.
"My view is that Ed shouldn't be sucked into a Lib/Lab pact he should have the courage of his convictions if we are the largest party, he should govern.
"And he should challenge those coalition parties to bring him down if necessary and go back to the people so that there's a stark alternative."
Advertisement
Ed Miliband 'should rule out coalition with Lib Dems'
Ed Miliband should rule out a coalition with the Liberal Democrats even if Labour fail to secure a majority in next year's general election, one of the party's biggest backers has said.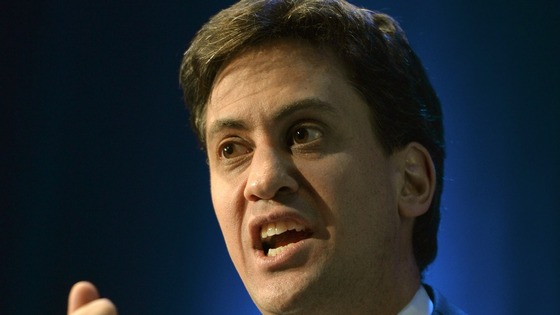 Unite General Secretary Len McCluskey urged Mr Miliband to say he would govern alone even if the party falls short of a majority in next year's general election.
The comments come amid reports that David Cameron will make a commitment not to sign another deal in the event of a hung parliament.
Speculation that a potential alliance between Labour and the Lib Dems has increased in recent months, after Nick Clegg praised the way the opposition had "changed" under Mr Miliband's leadership.
Labour plans to refer banks to competition authorities
As George Osborne claimed that EU rules on bankers' pay would lead to a "Fred Goodwin-style situation", Unite said the Chancellor "must not rubber stamp the corporate greed" at RBS, as the majority taxpayer-owned bank reportedly seeks to double its cap for bonuses to senior staff.
Thousands of RBS staff are struggling to feed their children and pay their utility bills as they earn so little. They, along with taxpayers, have every right to expect this Government to block any attempt to further reward these senior bankers.

The hypocrisy of George Osborne in claiming that 'it is totally unacceptable for bank bonuses to be paid on the back of taxpayer guarantees' will disgust working people.

His decision on RBS will show his true colours.
– Rob MacGregor, national officer of Unite
1,100 HP jobs 'at risk'
Technology giant Hewlett-Packard plans to cut 1,100 jobs at the start of 2014 in Bracknell, Sheffield and Warrington, said the Unite union.
Union 'bullying tactics' probed
The Prime Minister has ordered an inquiry into the tactics used by trade unions, following claims of intimidation during the dispute at the Grangemouth oil refinery, in Scotland.
But the move has been dismissed, by union leaders, as an election stunt.
ITV News Political Correspondent Carl Dinnen reports:
Load more updates
Back to top