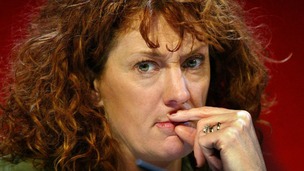 The prospective Labour parliamentary candidate at the centre of selection-fixing allegations in Falkirk has quit the race.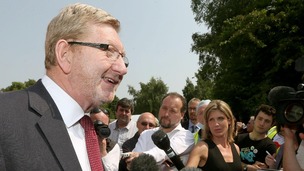 Labour leader Ed Miliband has turned on the trade union Unite - his biggest financial backer - whose votes helped him become leader.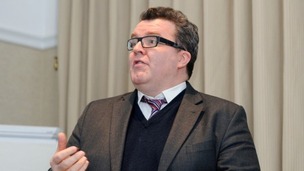 Tom Watson has announced his resignation from the shadow cabinet, amid a row about the influence of the union Unite on the Labour party.
Live updates
Union 'bullying tactics' probed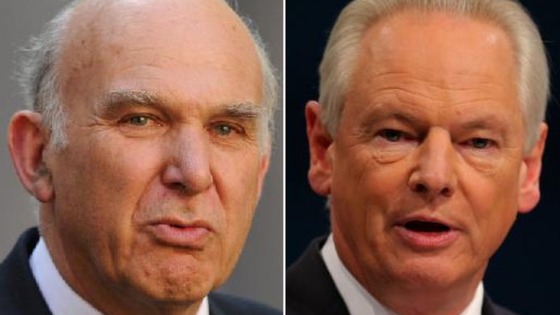 The joint endorsement of the review into industrial disputes by the Conservative's Francis Maude and the Liberal Democrat's Vince Cable has suggested renewed coalition tensions on the main target of the inquiry.
Mr Maude said the review would chiefly examine: "Allegations about trade union industrial intimidation tactics, including attempts to sabotage businesses supply chains and harass employers' families."
Mr Cable, though, stressed the review would examine wrongdoing on both sides of industrial disputes.
He added: "There are rogue unions but there are also rogue employers, some of whom have in the past engaged in illegal tactics like blacklisting."
Union 'bullying tactics' probed
Bruce Carr QC's inquiry will examine whether current laws are sufficient to prevent what Government sources described as "inappropriate or intimidatory actions" by trade unions.
The Government-ordered review will examine several areas of industrial disputes, including:
Underlying causes of industrial relations difficulties in affected industries
Employer practices, including worker "blacklisting"
Whether police are empowered to respond to complaints
Potential impact on the UK's critical national infrastructure
Consequences for investor confidence in key sectors
Mr Carr, a leading industrial relations lawyer, will head a three-strong panel alongside a representative from both the employers and the unions.
Upon formation, it has six months to gather evidence and file a joint report on recommendations to Cabinet Office Minister Francis Maude and Business Secretary Vince Cable.
Advertisement
Union 'bullying tactics' probed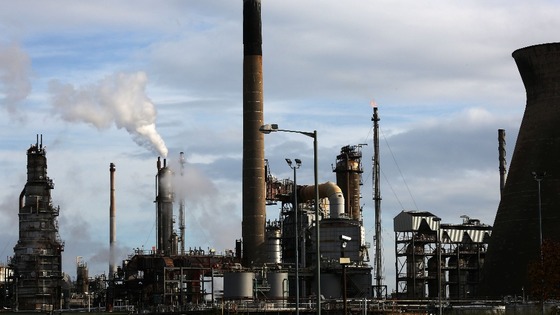 Prime Minister David Cameron has ordered a wide-ranging inquiry into industrial disputes, including alleged intimidation tactics of trade unions.
The review, led by Bruce Carr QC, will examine, in particular, claims that "leverage" tactics have been employed by the unions in disputes.
The Government-ordered inquiry follows the bitter industrial dispute that almost led to the closure of the Grangemouth oil refinery in Scotland.
The Unite union dismissed the move as a "Tory election stunt" and said no worker body would "collaborate" with it.
Barclays 'to axe 1,700 jobs'
Barclays is to axe 1,700 jobs from across its branch network, according to the Unite union.
The trade union Unite remained Labour's largest donor in the third quarter of 2013, despite its public spat with the party leadership over the selection of an election candidate in Falkirk.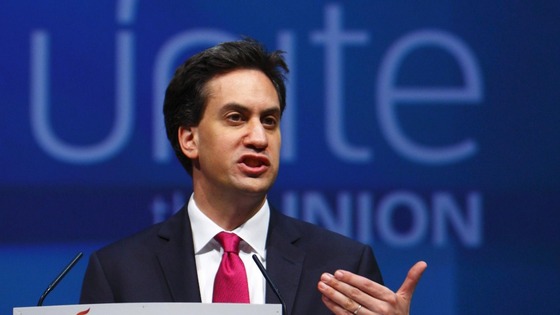 Unite gave Labour £777,740 between July and September, almost a quarter of the party's total donations of £3,157,761, according to official figures.
Conservatives received the most donations in the three-month period, with a total of £3,275,185, while Liberal Democrats took in £98,408, said the Electoral Commission.
Labour launched an internal inquiry in July into allegations that Unite had tried to fix the Falkirk selection for its favoured candidate, but the investigation was closed in September after finding no evidence that rules were breached.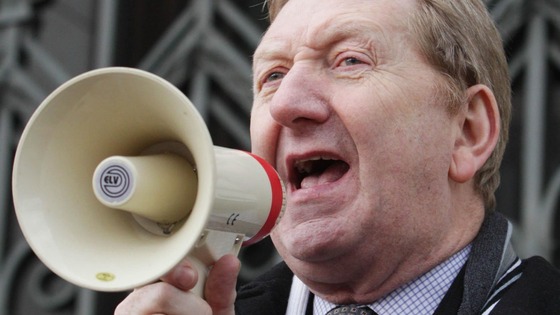 Unite the union is to launch a new credit union, open only members, to take on payday lenders such as Wonga.
"We are determined to wipe out rip-off payday lenders and ensure that they can't make profits by exploiting victims of the financial downturn," Unite general secretary Len McCluskey said.
"Unite's new credit union service ensures our members can access finance without fear and helps keep them out of the clutches of parasitic lenders."
Credit unions are not-for-profit organisations offering loans, savings and current accounts to their members.
More: Who can join credit unions and how do they work?
Archbishop wants credit union to 'compete Wonga out of existence'
Advertisement
University staff plan strike
One of the unions supporting university staff in their second strike over pay next month has said "enough is enough".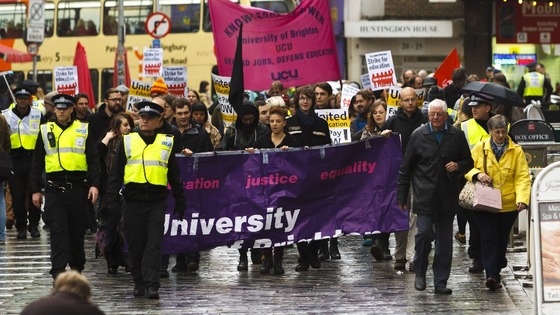 Michael MacNeil, UCU's head of higher education, said: "Staff have suffered year-on-year cuts in the value of their pay and have made it clear that enough is enough.
"We remain committed to trying to resolve this dispute and the employers now have until 3 December to sit down and positively engage with the unions.
"If they don't, then our members and those from our sister unions will be out on strike again, as well as continuing to work to contract."
University staff plan strike
University academics and support staff will stage a second strike over pay in December, with unions claiming staff are receiving pay cuts in real terms.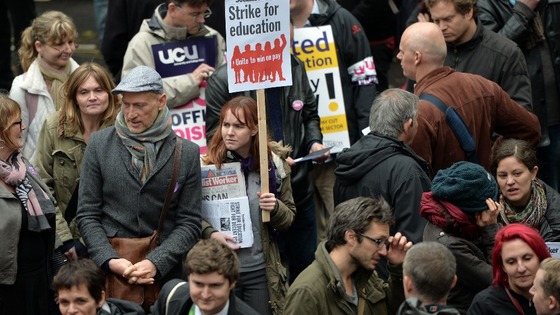 UCU, Unison and Unite, all of which took part in a one-day walkout on October 31, will be joined by Scottish education union EIS on December 3.
The dispute centres on a 1% pay rise offered to university staff - including lecturers, technicians and administration workers - which the unions insist means there has been a 13% pay cut in real terms since October 2008.
But the Universities and Colleges Employers Association has said that, on top of the 1% general pay rise, many university staff get other contributions which will increase pay by 3% overall.
Miliband defends Falkirk inquiry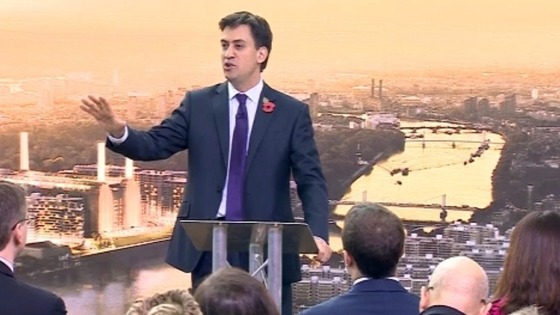 Ed Miliband has promised his party will look into any new evidence regarding allegations of vote-rigging in Falkirk, but refused to comment on whether the inquiry would be reopened.
The Labour leader admitted there were "machine politics" at play in Falkirk, but insisted his party are "learning the lessons" from the scandal.
Read: No Labour plans to 'reopen' Falkirk vote-rigging inquiry
Miliband defends Falkirk inquiry
Labour has refused to reopen its inquiry into the Falkirk vote-rigging row amid claims that evidence from a key witness was withdrawn without her consent.
The Party's former chancellor, Alistair Darling, has suggested that the issues around the contest in the constituency should be looked at again.
ITV News Political Correspondent Carl Dinnen reports:
Load more updates
Back to top