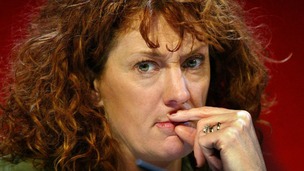 The prospective Labour parliamentary candidate at the centre of selection-fixing allegations in Falkirk has quit the race.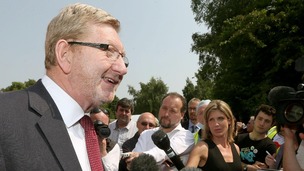 Labour leader Ed Miliband has turned on the trade union Unite - his biggest financial backer - whose votes helped him become leader.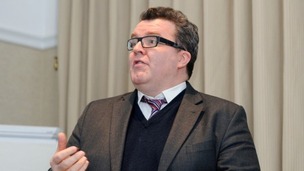 Tom Watson has announced his resignation from the shadow cabinet, amid a row about the influence of the union Unite on the Labour party.
Live updates
Miliband defends Falkirk inquiry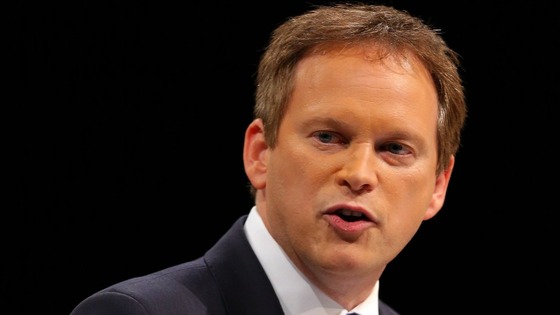 Conservative Party chairman Grant Shapps has backed calls from former Labour chancellor Alistair Darling to reopen the inquiry into the Falkirk vote-rigging scandal.
In a statement, Mr Shapps said: "Alistair Darling is the latest senior Labour figure to blow the whistle on Unite's shadowy tricks in Falkirk.
"Union bosses up there have been pushing Ed Miliband around, fixing Labour seat selections, intimidating families and their young children, and signing up people as Labour Party members without their knowledge.
He added: "Ed Miliband has been totally silent about this ever since he caved in and cancelled Labour's inquiry. If Ed Miliband is too weak to stand up to his union paymasters, then he is too weak to stand up for hardworking people."
Miliband defends Falkirk inquiry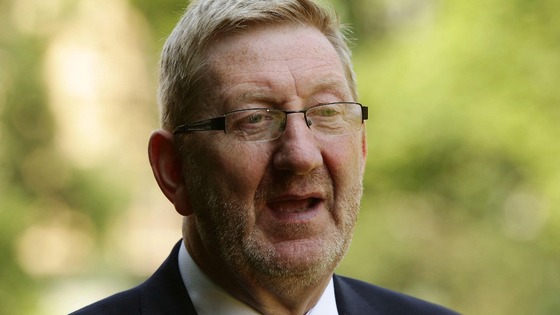 Unite the Union have denied any wrongdoing by members throughout the candidate selection process in the Falkirk by-election earlier this year.
In a statement reacting to Labour's refusal to reopen its inquiry into the vote-rigging row, the union said:
"Specifically, Unite entirely denies any involvement in or knowledge of the forging of signatures on application forms or of any documents whatsoever; the coercing of individuals to join the Labour party.
"Unite called for an independent public inquiry into what happened in Falkirk, and we remain entirely happy to assist such an inquiry, and draw appropriate lessons from it if necessary, should one be established."
Advertisement
Miliband defends Falkirk inquiry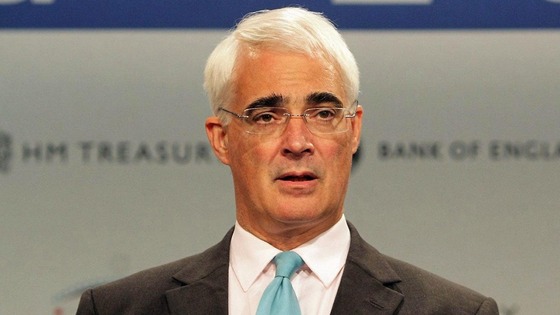 Labour's refusal to reopen its inquiry into the Falkirk vote-rigging row comes as the Party's former chancellor Alistair Darling and Scottish Labour leader Johann Lamont suggested that the issues around the contest in the constituency should be looked at again.
"Something has gone very wrong in Falkirk. There needs to be a very thorough investigation," Mr Darling said in a television interview.
"I understand the police are looking at matters now.
He added: "If they proceed, then that is what'll happen but if they don't there needs to be a full inquiry and I am quite clear that the results have to be published because that is the only way in which people will be satisfied that justice is done and been seen to be done."
Miliband defends Falkirk inquiry
Labour has refused to reopen its inquiry into the Falkirk vote-rigging row amid claims that evidence from a key witness was withdrawn without her consent.
A party spokesman said Lorraine Kane had been asked about quotes in the Daily Mail suggesting she had not intended to retract her complaint about alleged irregularities in the candidate selection process.
However, she confirmed that she stood by the sworn statement given to the party's probe in September, according to the spokesman.
It was that affidavit which was part of the reason that led the Labour Party to conclude there was insufficient evidence to proceed with our inquiry.

Therefore we have not seen any new evidence to justify further action.
– Labour spokesman
University students across the country are facing disruption today as staff from almost 150 institutions stage a one-day walkout in a dispute over pay.
Tens of thousands of members from three unions - the University and College Union (UCU), Unison and Unite - have joined picket lines over a 1% pay rise offered to university staff.
Unions say it means there has been a 13% pay cut in real terms since October 2008.
But the Universities and Colleges Employers Association expressed "disappointment" at the strike action and said it believed the pay offer was fair, adding: "Many university staff get other contributions that will increase pay by 3% overall."
Grangemouth: Unite rep resigns
Unite says that its members wanted the union to work with Ineos to implement its proposals:
Unite: "The clear wish of our members is that we work with the company to implement its proposals" #Grangemouth #MoreSoon
Advertisement
Grangemouth: Unite rep resigns
Scotland's First Minister Alex Salmond has begun talks with the Unite union over how to save 800 jobs at the Grangemouth petrochemical factory, which its owners plan to close.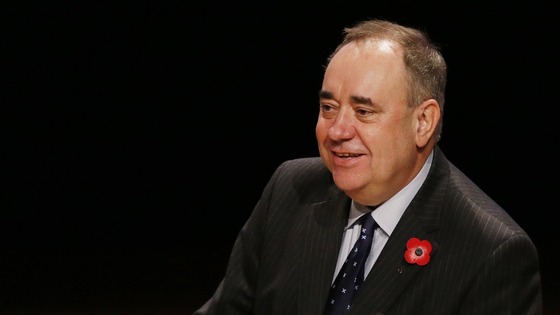 Mr Salmond is negotiating with Unite General secretary Len McCluskey and Unite's Scottish secretary Pat Rafferty. Mr McCluskey said earlier the union had decided to embrace a survival plan for the plant "warts and all".
Grangemouth: Unite rep resigns
The leader of Unite, Len McCluskey, has denied a climbdown over the Grangemouth plant dispute calling the union's decision to return to talks "pragmatism at its best".
He told Sky News the plant was "too important" to close and that he is "optimistic that the olive branch that has been offered to [plant owners] Ineos will be taken up".
Mr McCluskey also accused Ineos of presenting workers with a "list of demands" that they had "very little time to consider".
Read: It will take 'something big' to reverse Grangemouth closure
Grangemouth: Unite rep resigns
The head of the Unite union, Len McCluskey, has arrived at the Grangemouth plant to join local union leaders in the talks on the future of the petrochemical plant and oil refinery.
He denied that his appearance was an admission that his union had failed its members over the dispute, insisting he was "here to save the plant."
Grangemouth striked called off
Unite the union said it was "outraged" that representatives for Ineos, the firm that owns the Grangemouth oil refinery, walked away from negotiations.
Unite's Scottish secretary Pat Rafferty said, "I have never came across anything like this in over 30 years of employment relations and it is utterly reprehensible."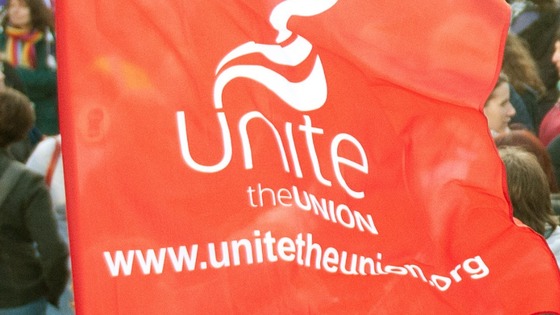 He accused Ineos of running the Grangemouth refinery and petrochemical sites into a "damaging cold shutdown" which will impact on fuel production and supply across Scotland.
"As a result, Unite will now call off all industrial action with immediate effect in order to protect this national asset from the scandalous behaviour of its owner," he added.
Load more updates
Back to top