Republicans stormed the Senate and House of Representatives in the US Midterms, claiming all of Congress for the first time since 2008.
Read the full story ›
As well as claiming a victory in the Senate, Republicans were expected to extend their lead in the House of Representatives to 246 seats to 189, give or take six seats.
Advertisement
A Republican majority in the Senate could make President Barack Obama's remaining time in office much more difficult, as Kate Fisher reports from Washington:
The Empire State Building in New York has been lit up in red after Republicans claimed a majority of seats in the Senate in Tuesday's Midterm Elections.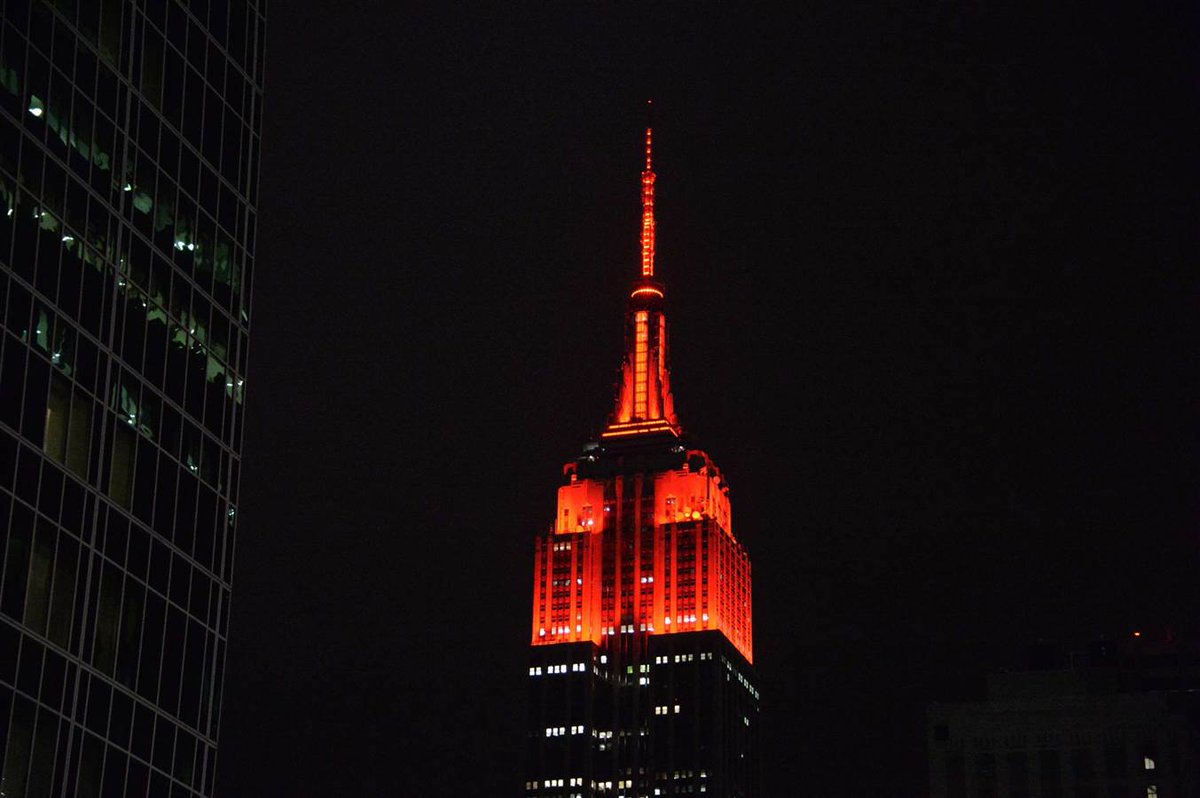 Democratic Senate leader Harry Reid has called his Republican counterpart Mitch McConnell to congratulate him on becoming the new majority leader in the U.S. Senate.
In a statement Senator Reid said: "The message from voters is clear: they want us to work together. I look forward to working with Senator McConnell to get things done for the middle class."
The Republicans will hold a comfortable majority over the Democrats in the US Senate according to projections from Reuters and pollsters Ipsos.
Both give the party at least 52 of the chamber's 100 seats after Tuesday's mid-term elections.
Advertisement
The White House press secretary has tweeted that President Obama has spoken to Congressional candidates from both parties as results come in from the mid-term elections.
Josh Earnest said there would be "more details" to come later today.
POTUS is monitoring returns at the White House tonight and has spoken w House, Sen & Gov candidates of both parties. More details in the am.
The Republicans are set to take control of the US Senate after being projected to take a seat in Iowa from the Democrats.
Iraq war veteran Joni Ernst is expected to triumph over Democrat Bruce Braley.
She will become the first woman to ever represent the state in the US Senate.
The Republicans are set to build on their majority in the U.S. House of Representatives, according to projections from NBC News.
The party is expected to win 242 seats in the House, plus or minus eight seats.
The Republicans currently hold 233 seats in the 435-member chamber.
President Obama knows where this is heading. He is summoning Congressional leaders - friends and foes alike - to the White House on Friday.
Read the full story ›
Load more updates