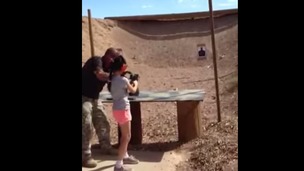 The family of a firearms instructor accidentally shot dead by a nine-year-old say they "feel sorry" for the girl.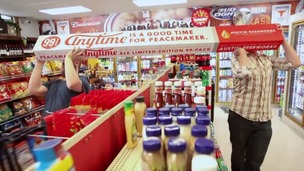 A brewery in Texas has ditched the traditional six-pack in favour of a whopping 99-pack of beer.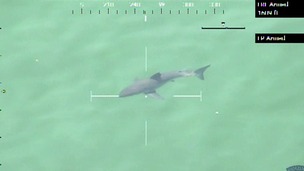 The appearance of a huge great white shark in Massachusetts forced the evacuation of a beach, sparking numerous Jaws-related jokes.
Live updates
A six-year-old boy was shot "multiple times" by his babysitter who then hid the body, NBC News reported.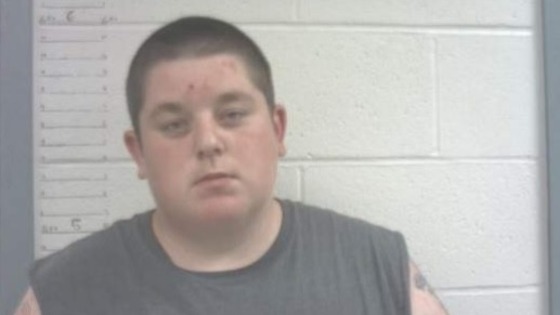 Scott Willet was looking after the youngster while the boy's mother was at work, police said, adding that was family friend who had lived with them in their Missouri home since January.
After hiding the body in his room the 27-year-old took the family car and drove to a nearby town where police caught up with him. He did not resist arrest they said.
Callaway County Sheriff Dennis Crane told a news conference: "Anytime you have a child death it's bad. Even if it's an adult and it's a homicide it's bad. Thank God we don't see this a lot. If I never had one it would be OK with me."
Iraqi forces reach jihadist-besieged town of Amerli
US Secretary of State John Kerry has said that the insurgency by Islamic State militants in northern Iraq and Syria demands a "much fuller response" than just airstrikes.
Writing in the New York Times, he said:
Airstrikes alone won't defeat this enemy. A much fuller response is demanded from the world. We need to support Iraqi forces and the moderate Syrian opposition, who are facing ISIS on the front lines ... In this battle, there is a role for almost every country. Some will provide military assistance, direct and indirect. Some will provide desperately needed humanitarian assistance for the millions who have been displaced and victimized across the region. Others will help restore not just shattered economies but broken trust among neighbors.
– john kerry, us secretary of state
Advertisement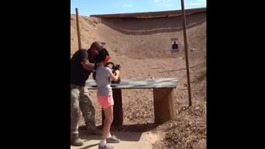 The family of a firearms instructor accidentally shot dead by a nine-year-old say they "feel sorry" for the girl.
Read the full story
Ukrainian naval vessel comes under artillery fire
US President Barack Obama has warned that Russia faces "more costs and consequences" if it continues to aid rebels in eastern Ukraine.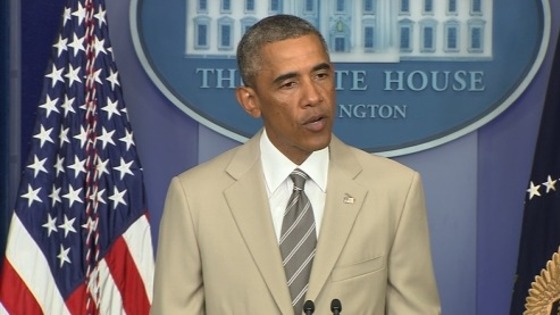 In a news conference at the White House, he said:
The violence is encouraged by Russia. The separatists are trained by Russia. They are armed by Russia. They are funded by Russia. Russia has repeatedly and deliberately violated the sovereignty and territorial integrity of Ukraine, and the new images of Russian forces inside Ukraine make that plain for the world to see ...

As a result of the actions Russia has already taken, and the major sanctions we have imposed with our European and international partners, Russia is already more isolated than at any time since the Cold War ... This ongoing Russian incursion into Ukraine will only bring more costs and consequences for Russia.
– president Obama
Ukrainian naval vessel comes under artillery fire
State Department spokeswoman Jen Psaki has said the US is considering a "range of tools" to deal with what it sees as Russian aggression in Ukraine.
She said increased sanctions on Russia are "the most effective tool, the best tool."
"A military solution is not what we think is the appropriate approach so we're taking every tool that we can to see if we can reach a solution here through diplomatic means," she said.
Ukrainian naval vessel comes under artillery fire
The US State Department says it has observed a "pattern of escalating aggression" by Russia in Ukraine.
Advertisement
A crew member has been shot dead while filming the police response to an armed robbery for a US TV series.
Officers accidentally shot sound technician Bryce Dion, 38, who was struck in a gap in his protective clothing, the Omaha Police Department said.
Dion was part of the crew for reality show Cops, and was mistakenly hit after entering a branch of Wendy's restaurant during a shootout which also saw the suspected robber killed.
Spike TV - which carries the series - could not be reached immediately for comment.
Family of gun instructor killed by girl 'feel sorry for her'
A shooting instructor has been in killed in the United States after he was accidentally shot while showing a nine-year-old girl how to use an Uzi submachine gun.
She lost control of the weapon, during her lesson with the experienced instructor. Her parents were filming her at the time.
ITV News Washington Correspondent Robert Moore reports:
Ukrainian naval vessel comes under artillery fire
A "Russian-directed counter-offensive is likely under way" in the eastern Ukrainian cities of Donetsk and Luhansk, the US State Department has said.
Family of gun instructor killed by girl 'feel sorry for her'
Footage showing a firearms instructor teaching a nine-year-old girl moments before she accidentally killed him has been released.
Charles Vacca, 39, was shot in the head at a shooting range in Arizona on Monday after the girl lost grip of the Uzi, a high-powered submachine gun.
The video, released by Mohave County Sheriff's Department, shows Vacca instructing the girl to take a single shot, before the gun is switched to automatic and she appears to lose control.
Load more updates
Back to top