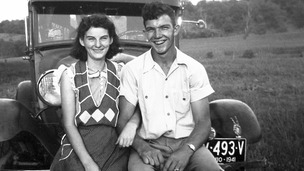 Kenneth and Helen Felumlee, married for 70 years, met in their late teens and died just over 15 hours apart.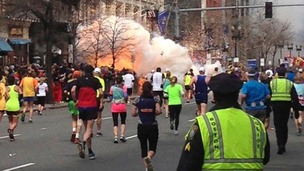 As Boston prepares to mark one year on from the marathon bomb attacks, ITV News asks how are the survivors coping?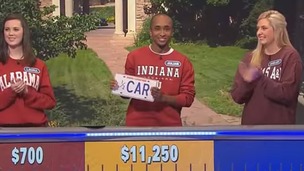 Indiana University student Julian Batts loses out on $1m with some astonishingly bad answers on US game show Wheel of Fortune.
Live updates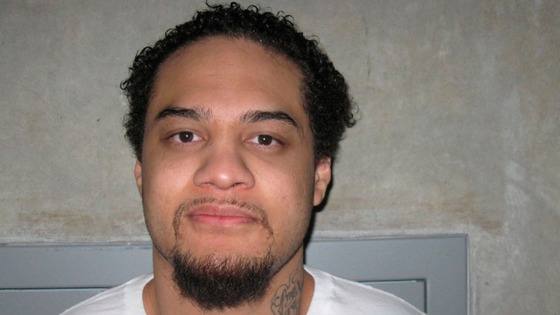 An alleged gang member has been shot dead in a US courtroom after apparently 'lunging' at a witness who was testifying against him.
Siale Angilau, 25, was not handcuffed and was shot a number of times by a US marshal after he was said to have made an "aggressive" move toward the unnamed witness while holding a pen.
The shooting took place in a new federal courthouse in Salt Lake City, Utah. No one else was injured in the incident, the FBI said.
Mr Angilau - who faced a string of charges relating to alleged street crime - was taken to hospital after the shooting where he later died from his injuries.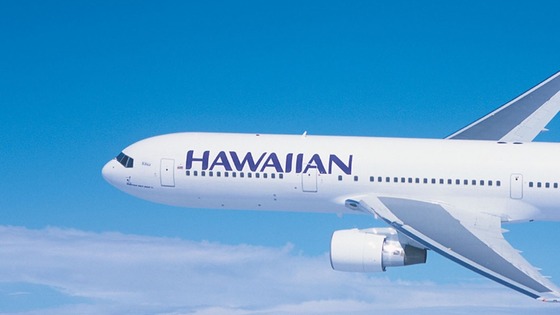 A runaway teen reportedly stowed away in the wheel well of a plane as it flew from California to Hawaii, surviving a journey halfway across the Pacific Ocean at 38,000 feet.
The Associated Press reports that a 16-year-old boy from Santa Clara, California was questioned after arriving on the tarmac at Kahului Airport - the flight's destination - without any identification.
Security footage showed the teen had jumped over a fence to board Hawaiian Airlines Flight 45 on Sunday morning, an FBI official told the news agency.
The FBI said the boy - who is believed to have run away from his family - will not be charged and has been referred to protective services.
Hawaiian Airlines said: "Our primary concern now is for the well-being of the boy, who is exceptionally lucky to have survived."
Advertisement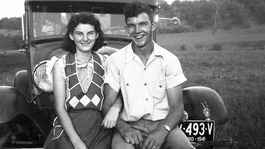 Kenneth and Helen Felumlee, married for 70 years, met in their late teens and died just over 15 hours apart.
Read the full story
Seven-year-old twin boys fought off a car thief after he tried to drive away with them and their baby sister in San Antonio, Texas.
Luis and Lucius Lozada were inside the family car parked outside their home when their mother went inside briefly to get a baby bottle.
A man jumped into the car and started driving it away, but one of the twins kicked the car thief from behind, while the other hit him with a toy snake.
The man released the three children about a mile from their home. So far no one has been arrested.
'Man charged' after security alert at Boston Marathon vigil
An image allegedly showing the last words written by suspected Boston Marathon bomber Dzhokhar Tsarnaev, before he was captured, have been obtained by ABC News.
The writing was apparently found on the wall of the boat he was arrested in.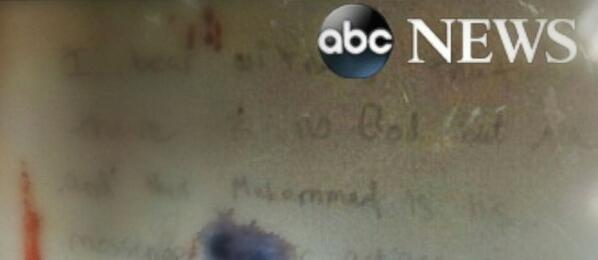 ABC have transcribed what they believe to be the inscription on the boat walls:
"The U.S. government is killing our innocent civilians, but most of you already know that… I can't stand to see such [bullet hole] go unpunished," said the note ABC News obtained from a law enforcement official.
"We Muslims are one body. You kill one of us, you hurt [bullet hole] us all."
A sharp-talking flight attendant's novel take on the pre-flight safety warning has won her millions of fans around the world.
The US-based Southwest Airlines employee has her passengers in stitches with her routine which more closely resembles a stand-up set than a safety speech.
This video of her gags had more than eight millions views within four days of it appearing on YouTube.
Advertisement
Russian govt: We will respond to attack on our interests
Washington does not anticipate a breakthrough with Russia over the Ukraine crisis at tomorrow's Geneva conference, Reuters reported, citing unnamed US officials.
The officials said it was reasonable to assume that more sanctions would be imposed against Russia if there was no progress at the meeting.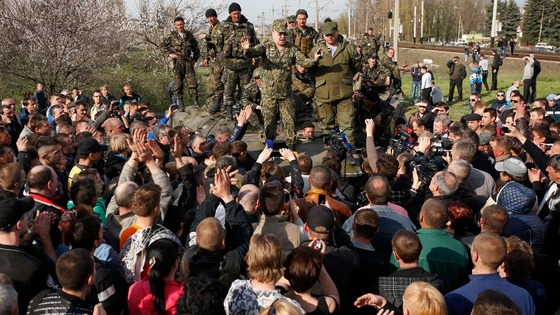 They believe Russian President Vladimir Putin envisions a federalist Ukraine that would allow Moscow to veto its decisions.
A missing child has been found safe and well inside an arcade claw machine filled with toys, according to reports in the United States.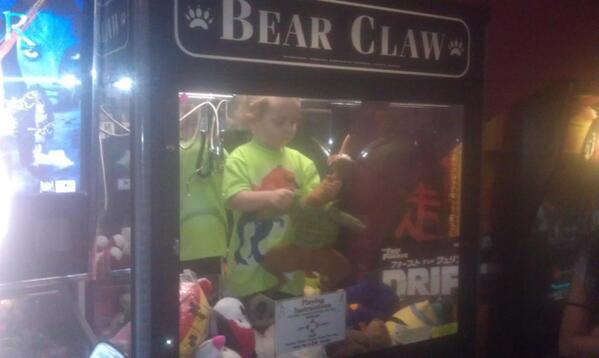 Police in Lincoln, Nebaska were reportedly looking for the child after a 24-year-old woman rang 911 to say her son was missing.
The boy was then found at Madsen's Bowling Alley, where he was said to have been happily playing.
A vending machine company was called and the toddler was freed without injury, American TV station KOLN reported.
Police told the station there would be no action against the mother as she acted quickly and appropriately upon realising her son was missing.
'Man charged' after security alert at Boston Marathon vigil
A reporter from 7News in Boston has said a man has been charged in relation to leaving an unattended backpack at the finish line of the Boston Marathon.
Jennifer Eagan also said the man told police he had a rice cooker in his backpack.
Charges man with backpack at finish line will face: Possession of hoax device, Disorderly conduct, Disturbing the peace
BPD: With the marathon coming we are taking this seriously.
Man told police he had a rice cooker in the backpack.
'Man charged' after security alert at Boston Marathon vigil
A lone officer from the bomb squad was captured on video destroying an unattended backpack left near to the Boston Marathon finish line. A man remains in police custody in connection with the incident.
Load more updates
Back to top