An intruder who made it into the White House after breaching security was allegedly armed with a knife, a court document has revealed.
Oscar Gonzalez, 42, climbed over the fence and made it through an entrance to the White House on Friday night - just minutes after President Obama and his daughters had left the presidential residence.
Gonzalez was charged with unlawfully entering a restricted building or grounds while carrying a "deadly or dangerous weapon," the US Attorney's Office said.
The Secret Service previously said Gonzalez was unarmed.
Security at the White House will be increased after a man managed to jump over a fence and enter the doors of the building, the Secret Service said.
The director of the Secret Service Julia Pierson has ordered the "immediate enhancement of officer patrols and surveillance capabilities along the Pennsylvania Avenue fence line".
An internal investigation into security procedures is also under way following the breach, the service added.
The Secret Service said agents displayed "tremendous restraint and discipline" in dealing with Gonzalez.
Advertisement
An intruder managed to make it through doors into the White House before he was caught, officials say.
Omar J Gonzalez, 42, jumped over a fence and ran towards the residence before entering the North Portico doors, sparking a partial evacuation of staff and reporters.
The incident occurred just minutes after President Obama and his daughters had left in a helicopter.
After Gonzalez was detained and a search of the area complete, workers were allowed to re-enter the White House.
A Secret Service spokesperson told NBC News it "will review the response to ensure that proper protocol is followed."
A video appears to show a man running towards the White House after jumping over a fence.
Instagram user Brandon Pawlinski said: "This dude just jumped the fence right in front of me!! He made it pretty far didn't see them catch him."
Sorry, this content isn't available on your device.
A Secret Service agent armed with an automatic rifle was seen helping people evacuate the White House following a security alert.
An intruder was seen running across the grounds of the complex moments after President Obama departed.
An intruder was seen running on the grounds of the White House just moments after President Obama left for Camp David, witnesses claimed.
Advertisement
White House staff and journalists are being evacuated from the building after an intruder reportedly entered the grounds of the residence.
Armed Secret Service officials are said to have ordered journalists out of the West Wing after the alert.
NBC News' Chris Jansing tweeted from the scene.
Someone jumped WH fence apparently All of the press is being escorted out of the press briefing room thru west wing http://t.co/0c1BAtLteq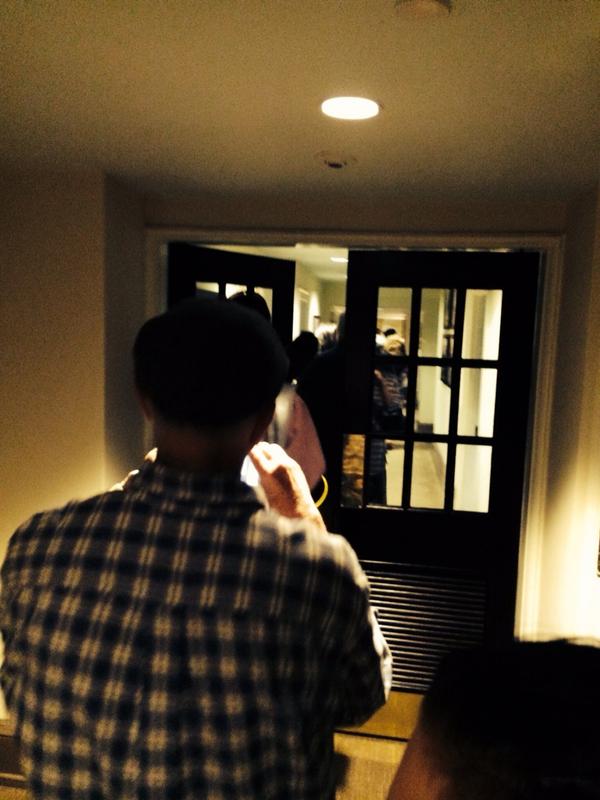 Part of the White House has been evacuated following a reported security alert, a witness has told Reuters.
Initial media reports suggested a person managed to jump over the fence moments after President Obama departed.
A grandfather shot dead his daughter and her six children before killing himself at a home in Florida, police said.
Don Spirit, 51, took his own life after police arrived at his home in Bell, a small town in Florida.
The children ranged in age from three months to 10 years, police said.
Gilchrist County Sheriff Robert Schultz said: "There's certain things in life you can explain. There's some things you can't. This is something you can't explain."
Nasa has announced that manned spacecraft will again launch from the United States after deals with Boeing and SpaceX.
The total potential contract value is $4.2 billion for Boeing and $2.6 billion for SpaceX, with the spacecraft launching from Kennedy Space Center.
It is hoped the new deal will see crews fly to the International Space Station "in just a few years...ending the nation's sole reliance on Russia by 2017," Nasa Administrator Charles Bolden said.
Load more updates