Victim says that he ferocious assault was "like a sledge hammer with teeth" and he is lucky to be alive after double savaging.
Read the full story ›
Advertisement
Varieties of yellow-faced and masked bees once found in abundance in Hawaii have been placed on a list of endangered species in the US.
Read the full story ›
The car Mark Ross was travelling in was towed by police, but a kind police officer went out of his way to drive him to be with his family.
Read the full story ›
A six-year-old boy who was shot at a South Carolina primary school has died, the Coroner said.
The shooting at Townville Elementary School on Friday also left one man dead and another child and a teacher injured.
A 14-year-old boy had already been charged as a juvenile with murder and three counts of attempted murder.
Authorities have not released a motive for the attack.
Maribel Martinez said she suffered 'great emotional distress' after JetBlue sent her five-year-old son to Boston instead of New York.
Read the full story ›
Advertisement
A 14-year-old boy has been charged after a man was shot dead and three people were injured in a shooting at a US primary school.
Read the full story ›
For the first time in its 34-year history, the editorial board of USA Today have taken a side in a presidential election race.
Read the full story ›
Loretta Lynch says she believes that the world has the resources to deal with the Syrian conflict and resulting issues.
Read the full story ›
Two people have died following a train crash at Hoboken station in New Jersey, according to local news sources.
The train crashed into the station, causing a part of the ceiling to collapse and causing structural damage to the terminal.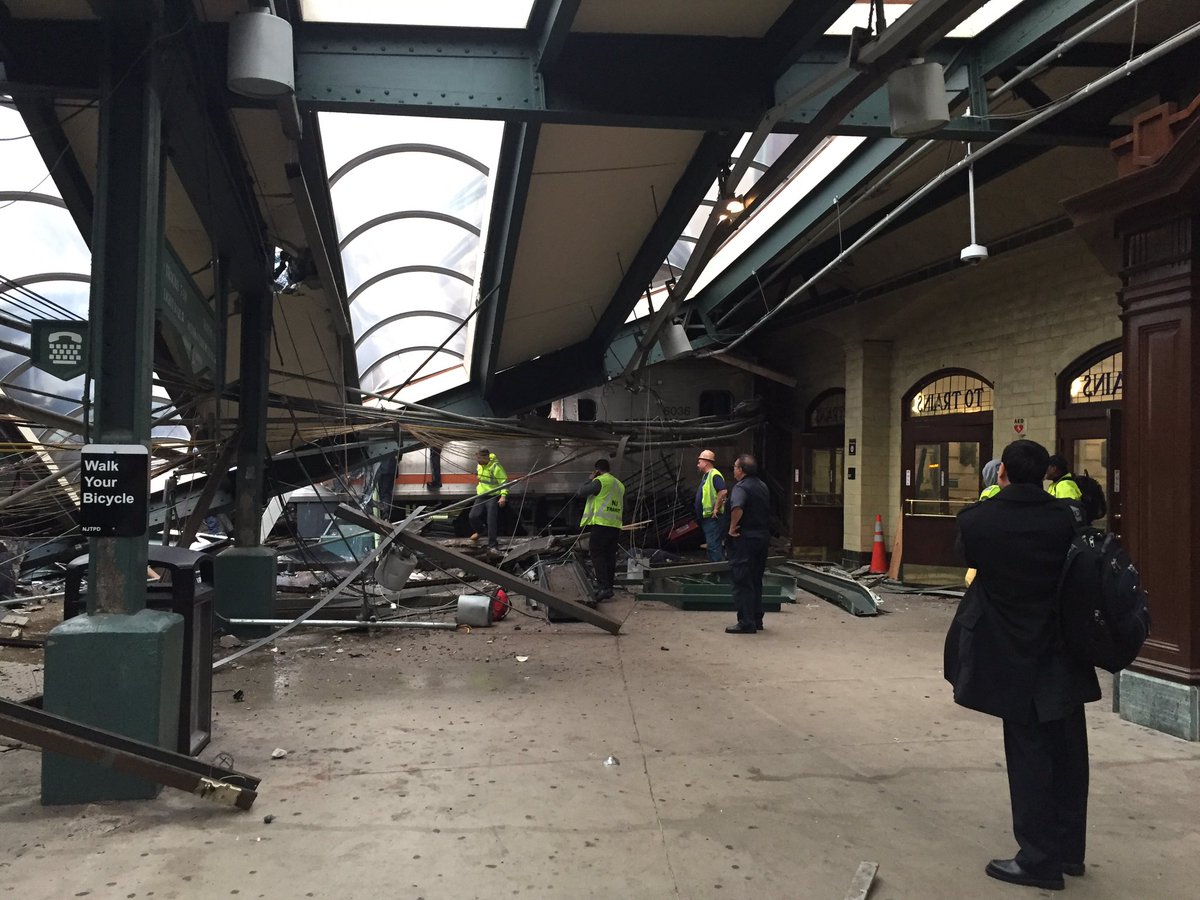 A New Jersey transit spokesperson also told local news station WNBC that there were "multiple" people in critical condition following the crash, with 75 to 100 people injured.
Load more updates