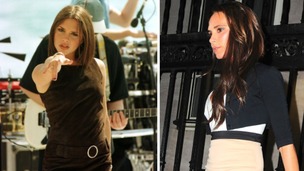 Spice Girl-turned-fashionista Victoria Beckham celebrates her 40th birthday today.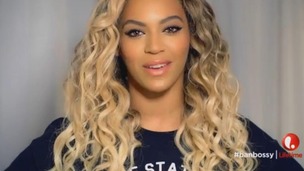 Beyonce, Victoria Beckham and Jennifer Garner are fronting a campaign to ban the word "bossy" from being used to describe women.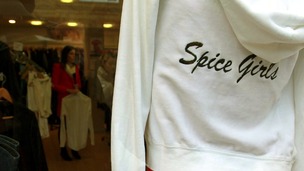 Dozens of people queued to get their hands on clothing and shoes donated by Victoria and David Beckham at the British Red Cross in Chelsea.
Live updates
Beckhams' charity clothes sale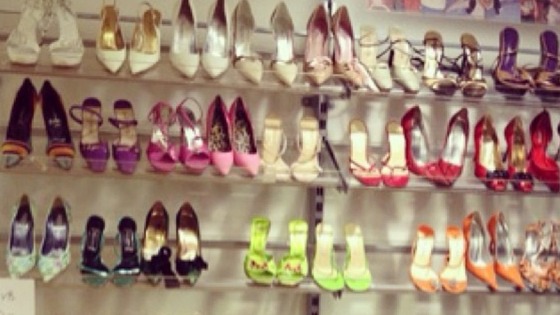 Clothes donated by David and Victoria Beckham have gone on sale at a charity shop in southwest London, including a wall filled with designer shoes.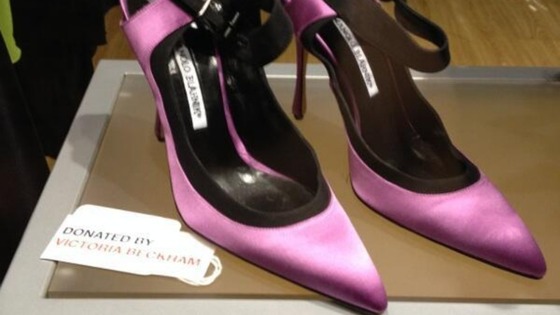 Beckhams' charity clothes sale
London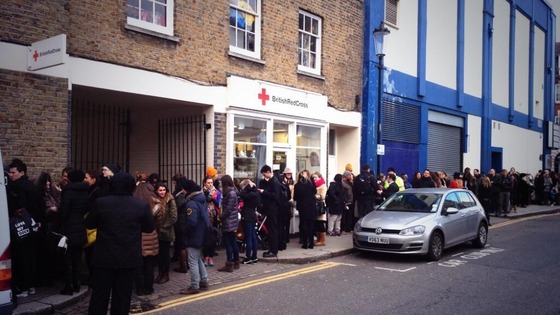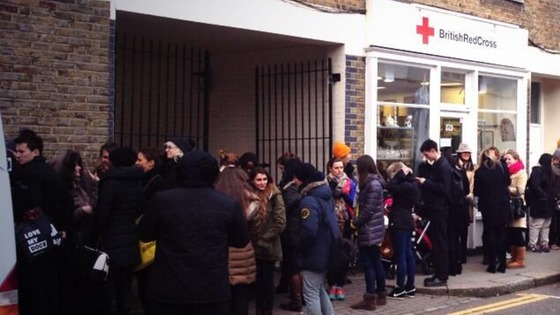 Advertisement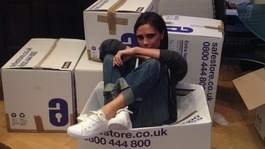 Collection includes shoes by Jimmy Choo and suits by Dolce and Gabbana alongside tops, suits, trainers and dresses.
Read the full story
Beckhams' charity clothes sale
London
Victoria Beckham has packed the last of 20 boxes for the charity shop in Chelsea, which included a big clear out of her shoe collection.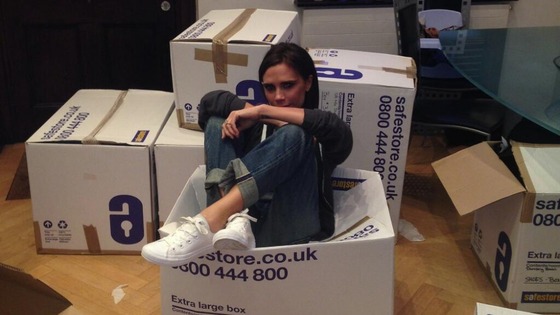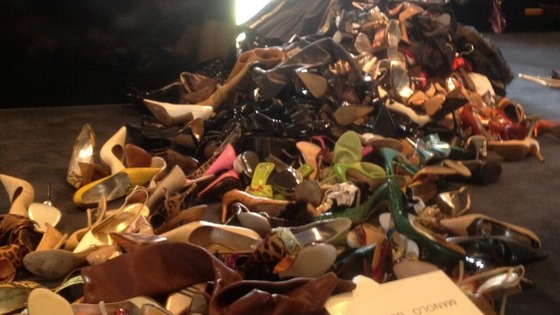 Beckhams' charity clothes sale
London
David and I are supporting the Red Cross Shop Drop for the Philippines campaign and we urge everyone in Britain to do the same.

Everyone has something in their closet they were holding onto, a dress, suit, or pair of shoes they thought they might wear again.

Dig them out, bag them up, drop them off and give someone else the chance to buy them, raising much needed funds for the Red Cross aid effort.
– Victoria Beckham
Beckhams' charity clothes sale
London
The shop in Old Church Street in Chelsea will put the designer labels on sale on Friday, November 22nd at 11am.
Advertisement
The 'fairytale' gold and diamond crown tiara worn by Victoria Beckham on her wedding day is to be sold.
The 'East of Paris' tiara, is valued at between £18,000 and £25,000.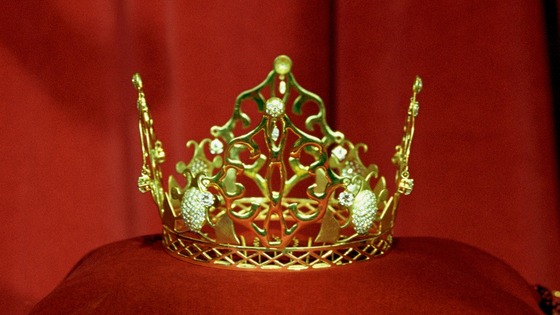 The former Spice Girl wore the tiara at her wedding to David Beckham in 1999.
It is crafted from 18-carat latticed yellow gold, with large brilliant-cut diamonds and suspended diamond drops.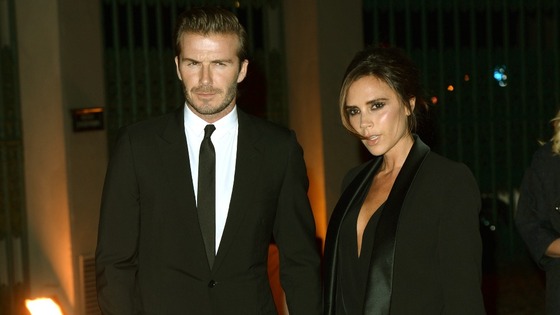 The piece, created by jewellery designer Slim Barrett, is due to be sold at the Fine Jewellery sale at Bonhams, New Bond Street on December 5th.
Irish-born Barrett has designed creations for figures including Princess Diana, Beyonce and Mick Jagger.
Victoria Beckham lost out to rival denim design brand G-Star RAW at the WGSN Global Fashion Awards 2013 in London tonight.
The 39-year-old, who won at last year's awards, was nominated in the team-designers category for her jeans brand Victoria Beckham denim.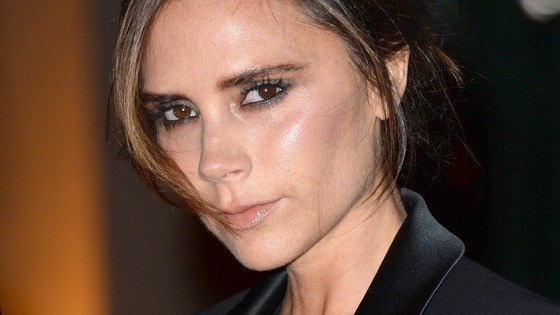 But she was overlooked for the award in favour of G Star RAW, a Dutch designer clothing company which specialises in untreated denim.
Shoe-designer Christian Louboutin also lost out in the Best Footwear and Accessories category, which was won by rival Nicholas Kirkwood.
Other winners at the event, which was hosted at the Victoria & Albert Museum, included sportswear designers Sweaty Betty and the popular high street brand Gap Kids.
Victoria Beckham is set to reveal the secrets behind her fashion success by opening up her life through Skype.
The former pop star turned designer is collaborating with the Microsoft-owned company to "allow intimate access" into her world.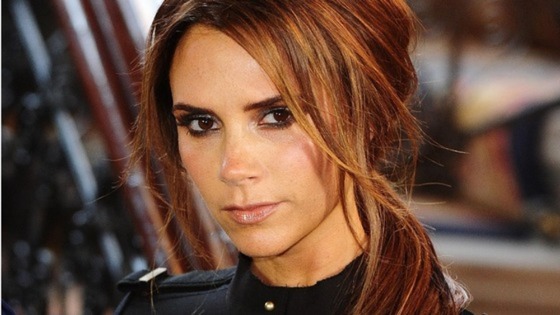 She wrote on Twitter: "Excited to announce that I will be collaborating with @Skype on a unique new project X vb"
A statement on the Skype "big blog" said: "Skype will bring the story of a driven designer and businesswoman to life in a groundbreaking storytelling format, as well as offer inspiration to fashion enthusiasts, aspiring creatives and entrepreneurs".
David Beckham enjoyed some quality time with daughter Harper as the pair attended Victoria's new Spring/Summer 2014 collection at New York fashion week over the weekend.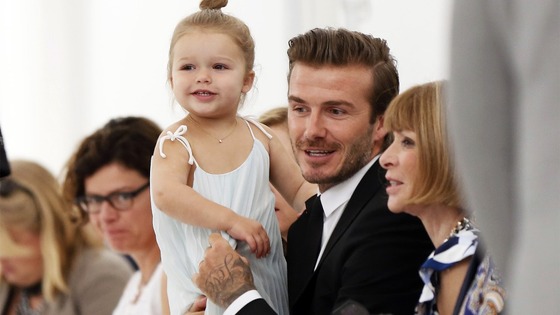 Harper spent the show perched on her father's knee, beside Vogue editor Anna Wintour.
The famously frosty Wintour was seen smiling and playing with the toddler before the collection got underway.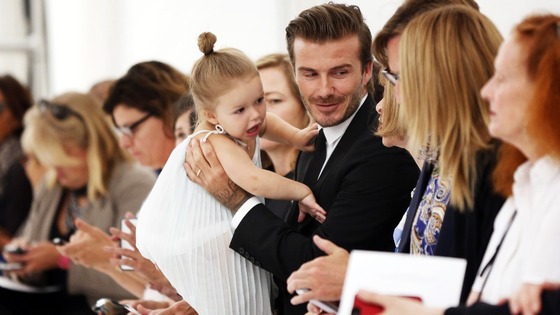 Load more updates
Back to top