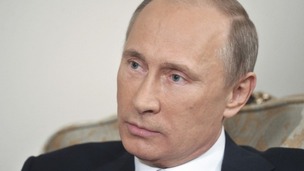 Is Russia's proposal for international monitors to oversee Syria's arsenal of chemical weapons, serious diplomacy or just making trouble?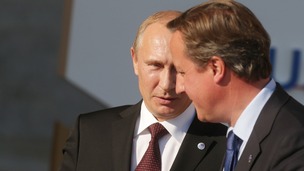 Late-night talks between the Prime Minister and Russian President were unproductive as the leaders disagree fundamentally about Syria.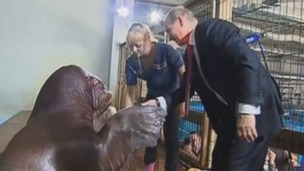 President Putin is famous for his macho photo stunts and steely demeanour, but on a recent trip to an aquarium he showed a lighter side.
Live updates
David Cameron has called Vladimir Putin and urged for "prompt, fair and proportionate action" from Russia over the case of the detained Greenpeace activists.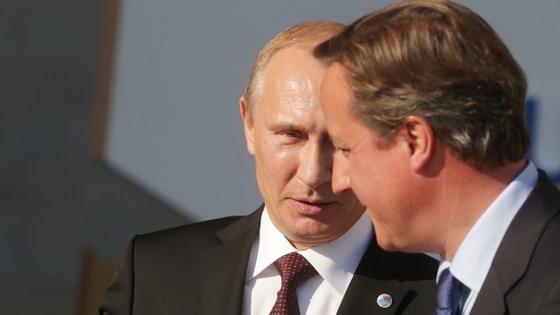 Read: Dutch to take Russia to court over Greenpeace arrests
A Number 10 spokesman confirmed a phone call took place yesterday and said: "President Putin was understanding of the Prime Minister's concerns. They agreed to stay in touch on the issue."
Greenpeace has made a film to mark the first 50 days since 30 people on board its ship, the Arctic Sunrise, were detained by the Russian authorities.
They were initially charged with piracy, although it was later changed to hooliganism, which carries a lesser sentence.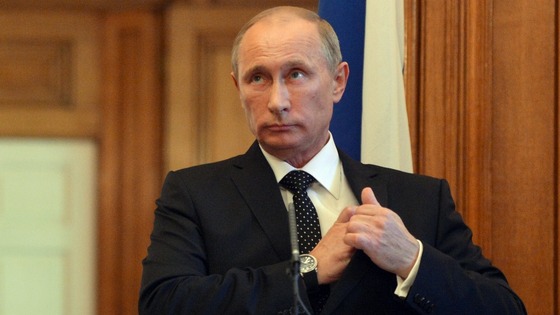 Russian President Vladimir Putin has been voted the world's most powerful leader, pushing US counterpart Barack Obama to second place, according to Forbes magazine.
In third place is Xi Jinping, the general secretary of the Communist Party of China, while German Chancellor Angela Merkel comes third and UK Prime Minister David Cameron is some way behind in 11th.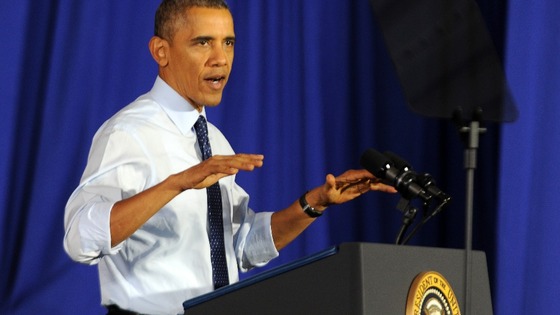 Women make up only 12 per cent of people on the 'most powerful' list. Among them are Brazilian leader Dilma Rousseff (no.20) and the de facto head of India, Sonia Ghandi (no. 21).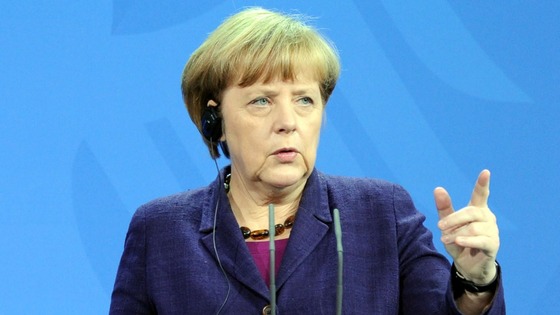 Billionaires Warren Buffett (no. 13) and Michael Bloomberg (no. 29) warranted special mention because of their philanthropic work, said Forbes.
Newcomers to the list include Pope Francis (no. 4) and Samsung Chairman Lee Kun-Hee (no. 41).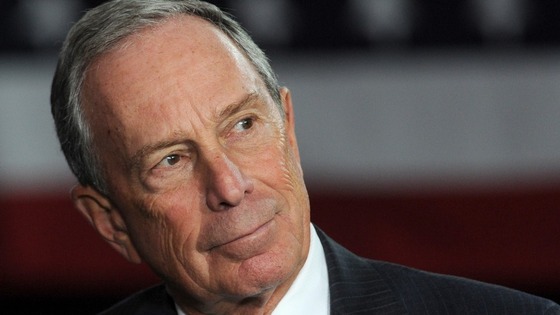 The list of global power-brokers is voted for by Forbes editors, who pick 72 leaders - one for every 100 million people on Earth - based on influence and wealth.
Advertisement
Russian President Vladimir Putin has said everyone will be welcome to the 2014 Sochi Winter Olympics regardless of their sexuality, race or nationality.
"We are doing everything, both the organisers and our athletes and fans, so that participants and guests feel comfortable in Sochi, regardless of nationality, race or sexual orientation", Putin told Thomas Bach, the head of the International Olympic Committee (IOC), on Monday.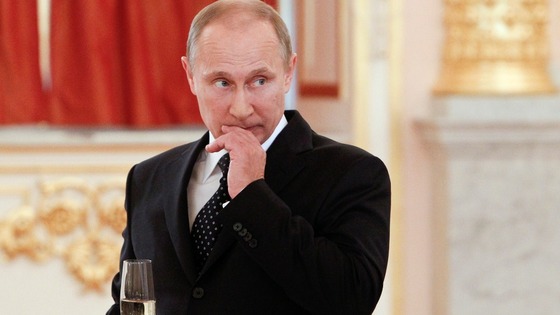 Russia was hugely criticised after it introduced a law banning "homosexual propaganda" among children.
British writer and broadcaster Stephen Fry has previously called for Russia to be stripped of the games amid concerns over the new laws.
Russian President Vladimir Putin has demanded an apology from the Netherlands over what Moscow says was an unprovoked attack on a Russian diplomat by unidentified assailants.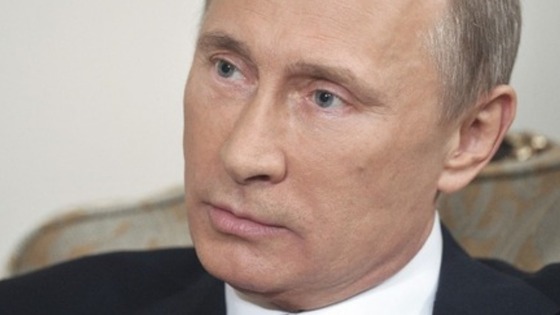 According to the Russian Foreign Ministry, attackers "wearing something like police uniforms" entered an apartment belonging to embassy diplomat Dmitry Borodin.
They reportedly beat him with a baton before escorting him to a police station.
Russia has lodged a formal diplomatic protest over the incident and the Dutch ambassador has been summoned to provide an "exhaustive explanation".
It comes at tense moment in relations between Russia and the Netherlands, which are at odds over the prosecution of environmental activists involved in a protest in the Arctic.
Syria submits full chemical list
Russian President Vladimir Putin said he could not be 100% certain that the plan to destruct Syria's chemical weapons would be completed, but the indications he had seen from the Assad regime were positive, so far. Speaking to journalists in Russia, he said:
Will we be able to accomplish it all? I cannot be 100% sure about it. But everything we have seen so far in recent days gives us confidence that this will happen.
He also reiterated his belief that the chemical attack on August 21 was carried out by opponents of President Assad.
Syria 'to comply' with resolution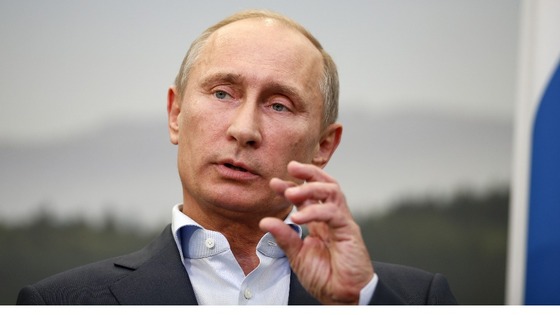 Russian President Vladimir Putin welcomed Syria's decision to join a global anti-weapons treaty, saying that it showed Damascus was serious in its intention to resolve the conflict.
He said: "I believe we should welcome such a decision. (It) is an important step towards the resolution of the Syrian crisis, this confirms the serious intention of our Syrian partners to follow this path."
Advertisement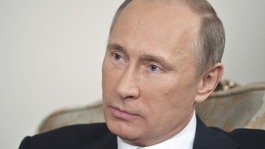 Is Russia's proposal for international monitors to oversee Syria's arsenal of chemical weapons, serious diplomacy or just making trouble?
Read the full story
Syria 'to comply' with resolution
In a direct appeal to the American public through an article in the New York Times, Russian President Vladmir Putin has called on the US to not "repeat recent mistakes" in Afghanistan and Iraq by taking military action against Syria without an UN mandate to do so.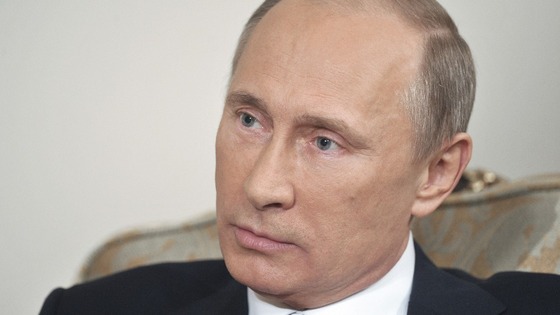 "It is alarming that military intervention in internal conflicts in foreign countries has become commonplace for the United States. Is it in America's long-term interest? I doubt it.
"In the United States, many draw an analogy between Iraq and Syria, and ask why their government would want to repeat recent mistakes.
"No matter how targeted the strikes or how sophisticated the weapons, civilian casualties are inevitable, including the elderly and children, whom the strikes are meant to protect."
Syria 'to comply' with resolution
In an article for the New York Times, Russian President Vladmir Putin warned US President Obama against attacking Assad's regime.
Stressing the role of the UN, and directly contradicting several points made by Obama during his address to the nation, he said:
Syria is not witnessing a battle for democracy, but an armed conflict between government and opposition in a multireligious country. There are few champions of democracy in Syria.

We are not protecting the Syrian government, but international law.

Millions around the world increasingly see America not as a model of democracy but as relying solely on brute force, cobbling coalitions together under the slogan "you're either with us or against us."

We must stop using the language of force and return to the path of civilised diplomatic and political settlement.
Syria 'to comply' with resolution
Russian President Vladmir Putin has written an article for The New York Times making his case against US military intervention in Syria directly to the American public.
"A Plea for Caution From Russia" urges the American public not to support military action in Syria, and to not allow their government not to repeat "recent mistakes" in Iraq and Afghanistan.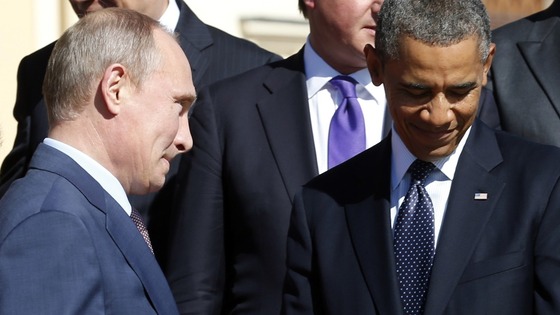 Read: John Kerry to meet Russian counterpart over Syria diplomacy deal
The letter, published just as Kerry left for Geneva to meet his Russia counterpart Serge Lavrov, said:
"The law is still the law, and we must follow it whether we like it or not. Under current international law, force is permitted only in self-defense or by the decision of the Security Council.
"If we can avoid force against Syria, this will improve the atmosphere in international affairs and strengthen mutual trust. It will be our shared success and open the door to cooperation on other critical issues."
More: Obama: Chemical attack is a crime against humanity
Load more updates
Back to top