European Ambassadors have agreed in principle to add approximately 15 people and five Crimean-based companies to the Russia sanctions list, diplomats told Reuters.
President Vladimir Putin has hailed the Crimea region joining Russia as he visited the area for the first time since it was annexed from Ukraine in March.
Putin delivered a speech in the city of Sevastopol and watched a parade of Russian navy ships and a flyby of Russian aircraft which marked Victory Day - the World War Two defeat of Nazi Germany.
Ukraine has condemned Putin's visit as trampling on international law and deliberately escalating the crisis.
Advertisement
Russian President Vladimir Putin has attended a Victory Day parade in Sevastopol, Crimea, marking his first visit to the area since it was annexed in March.
His visit to the region is likely to outrage the West and has already been denounced by the Ukrainian government, with the foreign ministry calling it a "deliberate escalation" of the crisis.
Putin flew to Crimea after attending a military parade in Moscow, which was making the anniversary of the World War Two victory over Nazi Germany.
Russian President Vladimir Putin's visit to Crimea is a "deliberate escalation" of the crisis, Ukraine's Foreign Ministry said.
Russian President Vladimir Putin has landed in the Crimean city of Sevastopol, the Kremlin press office said.
His arrival comes on the day of Victory Day parades across the region, which celebrates the Soviet victory in World War Two.
A Victory Day parade celebrating the Soviet victory in World War Two is being held in Donetsk, Ukraine, but Ukrainian flags are nowhere to be seen.
ITV News Europe Editor James Mates has tweeted from Donetsk, Ukraine: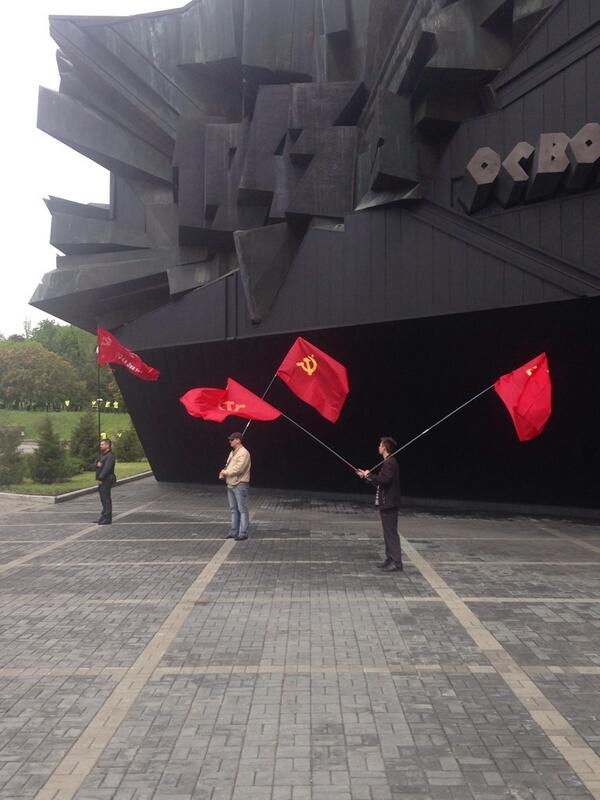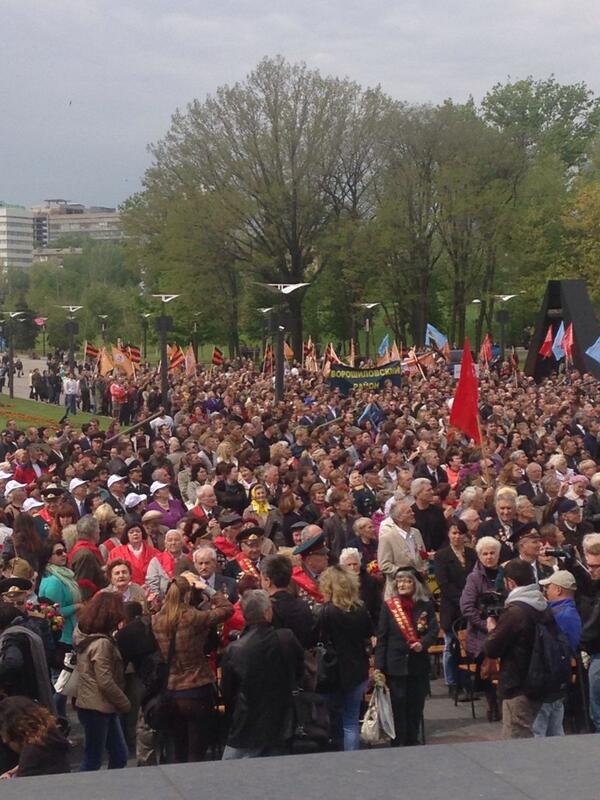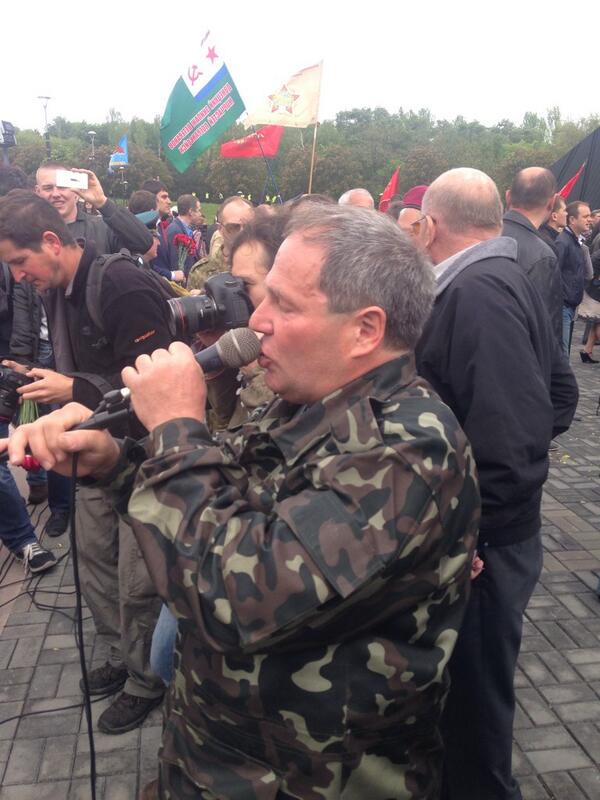 Advertisement
A huge Victory Day parade has been held in Moscow with President Vladimir Putin praising the "iron will of the Soviet people," which saved Europe from slavery.
The military ceremony is held to mark the Soviet victory in World War Two and comes as tensions continue to rise in Ukraine with Russian nationalism high after the annexation of Crimea.
Putin may fly to the city of Sevastopol in Crimea today to take part in the planned Victory Day parade, according to Russian media.
The Kiev authorities and their Western backers are directly responsible for the bloodshed in the Ukrainian city of Odessa, where at least 38 people have been killed, Russian President Vladimir Putin's spokesman said.
Kiev and its Western sponsors are practically provoking the bloodshed and bear direct responsibility for it.
– Vladimir Putin's Spokesman Dmitry Peskov
He added that yesterday's violence made the idea of holding presidential elections in Ukraine later this month "absurd".
Vladimir Putin has said Russia could reconsider the participation of Western companies in its economy, including energy projects, if sanctions continued.
We would very much wish not to resort to any measures in response.

But if something like that continues, we will of course have to think about who is working in the key sectors of the Russian economy, including the energy sector, and how.
– Russian President Vladimir Putin
The United States on Monday announced a new round of sanctions aimed at business leaders and companies close to Putin, while the European Union followed up on Tuesday by naming 15 Russians and Ukrainians to its blacklist, moving to freeze assets and deny visas.
Once one of the most prominent European leaders, Germany's former Chancellor Gerhard Schroeder, is facing heavy criticism after photographs showing the retired leader in a warm embrace with Russian President Vladimir Putin emerged.
The German government and media distanced themselves from the ex Chancellor.
Der Spiegel, a national magazine, published the photographs along with a commentary that said: "Schroeder celebrates his birthday with Putin and makes Germany's foreign policy look absurd."
Mr Schroeder's office had no comment on the pictures, which according to the media reports were taken on Monday evening outside the Yusupov Palace in St. Petersburg where he was attending a belated celebration of his 70th birthday.
Load more updates