Attenborough's hawkweed was first discovered in the Brecon Beacons in Wales 10 years ago.
Read the full story ›
Wales have sprung a surprise by naming their side to face England in the Six Nations two days earlier than normal.
The two nations will start the tournament at the Millennium on Friday night.
Advertisement
Yorkshire police officers have issued warning over driving in heavy snow, posting images on Twitter.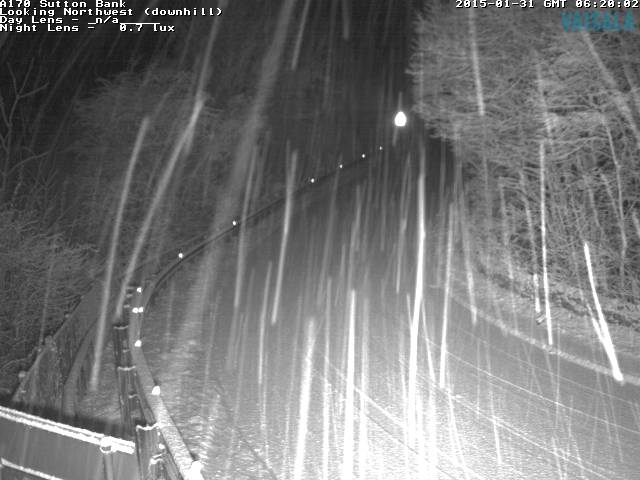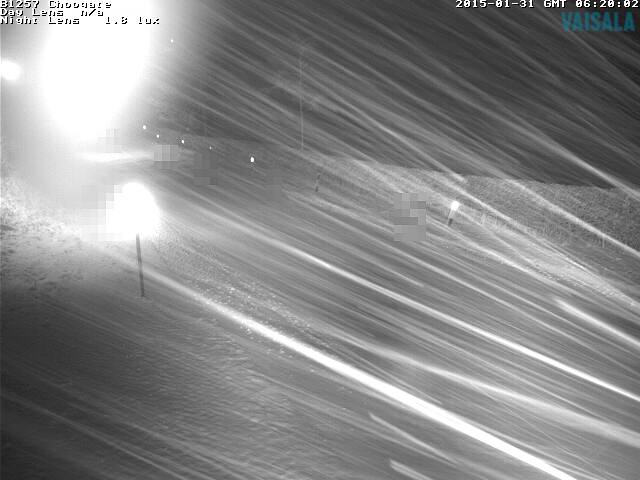 The Met Office has issued a warning for the south and south east of England to prepare for ice with further wintry showers.
Outbreaks of rain and sleet are expected today with possible snow on hills where a slight covering is possible.
More wintry showers will affect Kent overnight where some snow may settle on the North Downs.
Snow showers and sleet expected to affect parts of Scotland and Northern Ireland, with snow extending further south.
Read the full story ›
The Met Office said sleet and snow showers would affect parts of Scotland and Northern Ireland today, with snow falling to lower levels and extending further south through the day.
A very cold airmass will spread southwards across Scotland and Northern Ireland accompanied by strong winds, spreading southwards into northern England and north Wales later in the day.

Frequent showers are likely to form in this airmass, and with the cold air snow is likely to accumulate, even to low levels in places.

Periods of enhanced snowfall are possible within this general flow, perhaps more especially across the high ground of Scotland and north-east England, but these details are more uncertain.
– Met Office's chief forecaster Eddie Carroll
Advertisement
Motorists have been warned to expect difficult driving conditions as icy weather continues to grip the UK.
The Met Office has issued yellow 'be aware' warnings for ice across the entire country and snow across the Midlands, northern England and Wales, Scotland and Northern Ireland.
With temperatures remaining low overnight, forecasters have warned that ice is likely to form on untreated road surfaces and more snow is expected on high ground, especially across Scotland.
Strong winds of up to 60mph are predicted in north-west Scotland, meaning blizzard conditions are likely, experts say.
There is the potential for disruption throughout this period due to the accumulating snow and ice but also with temporary blizzard conditions leading to very difficult driving conditions."
– Eddie Carroll, Met Office's chief forecaster
The Met Office said sleet and snow showers would affect parts of Scotland and Northern Ireland today, with snow falling to lower levels and extending further south through the day.
The Ambulance Service in Wales recorded its worst ever figures for response times today.
Only 42% of emergency calls were answered by Ambulances within the target time of eight minutes.
ITV News Wales correspondent Rupert Evelyn reports:
A family which launched a legal bid for the right to sue police for neligence over the death of young mother Joanna Michael has been turned down by the Supreme Court.
Ms Michael, aged 25, of St Mellons, Cardiff, was stabbed to death by her ex-boyfriend Cyron Williams in a "mad fit of jealous rage" in 2009, despite dialling 999 twice.
The court heard that "individual and systemic failures" by police meant the emergency services arrived too late to save her life. She told the operators that he had threatened to kill her, but the message was not passed on correctly and the call was downgraded.
The family had hoped to overturn a ruling given in 2012 which stated that police have an "immunity" from negligence lawsuits under common law for actions by officers during "the investigation or suppression of crime".
However, the Supreme Court judges upheld an earlier ruling that the family could proceed with a claim that their human rights were breached by a police failure to protect Ms Michael's life, despite a cross-appeal by the chief constables of South Wales and Gwent Police.
Williams, 19, was sentenced to life with a minimum of 20 years for the killing, which saw him stab his former partner 72 times.
The first heavy snow of the season has fallen in northern parts of the UK causing some delays at airports and traffic problems on the roads.
Read the full story ›
Load more updates