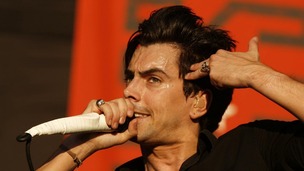 Documents obtained by an investigative reporter claim police were first made aware of abuse allegations against Ian Watkins 2008.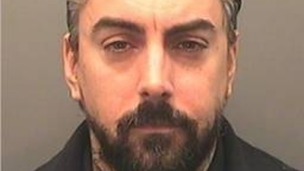 Rock singer Ian Watkins has pleaded guilty to a string of sex offences, including two charges of attempting to rape a baby.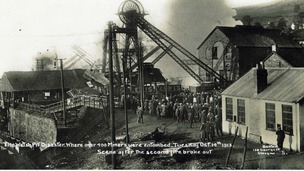 Today marks the centenary of the UK's worst mining disaster
Live updates
Two dead in Wales plane crash
Wales
A man and a woman have died after a light aircraft crashed near the runway at Airbus UK Broughton, North Wales Police have confirmed.
Police were informed of the incident involving a twin engine light aircraft at 1.07pm today. Police, Ambulance and the North Wales Fire and Rescue Service attended.

The man was pronounced dead at the scene and the woman was taken to the Countess of Chester Hospital, where she later died.

Police are currently at the scene and the Air Accidents Investigation Bureau (AAIB) has been informed. A full investigation will be undertaken to establish the full circumstances of the incident.

There are no further details available at this time.
– North Wales Police statement
Two dead in Wales plane crash
Wales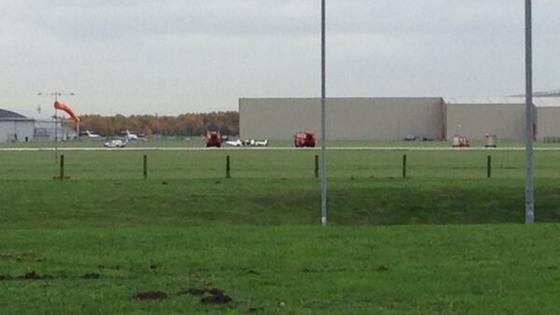 Pictures are beginning to emerge on social networking sites following reports of a small aircraft crash at Hawarden Airport.
North Wales Fire crews have confirmed they are in attendance at the airport and are standing by.
Advertisement
Scientists have captured footage of what it is like to fly with the UK's largest seabird.
Researchers at Grassholm natural reserve in Wales attached miniature cameras to gannets nesting in the area, hoping to shed some light on the birds' behaviour.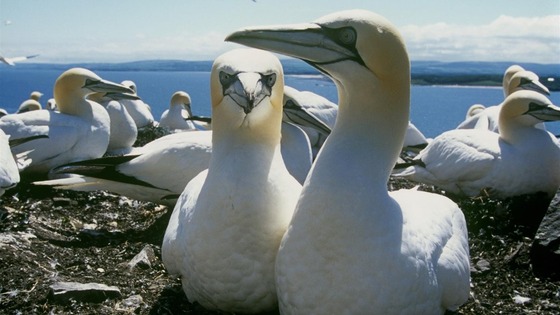 The footage shows the seabirds flying high above the Pembrokeshire coastline while ships pass below.
Watch: Video footage sheds light on birds' behaviour
"Seabirds spend most of their time at sea away from their nesting sites, making them difficult to study," scientist Steve Votier said.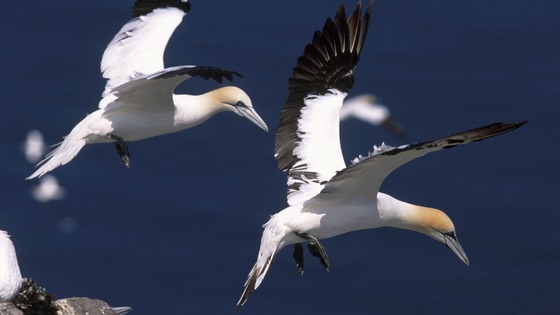 The lightweight camera works alongside a GPS unit that tracks birds' flights and measures how long they are flying, feeding or resting.
It also revealed how the birds make use of waste from fishing boats, and captured the gannets' high-speed dives to catch fish.
Conservationists believe the results could help to inform the protection of marine species in Wales.
"The goal is to continue this work in the long term to help provide a sustainable future for gannets and other marine life," Mr Votier said.
25,000 without power in Wales
Engineers are working to restore power to thousands of homes in Wales after strong wind gusts over the weekend.
Speeds of up to 89mph were recorded at Mumbles near Swansea on Saturday.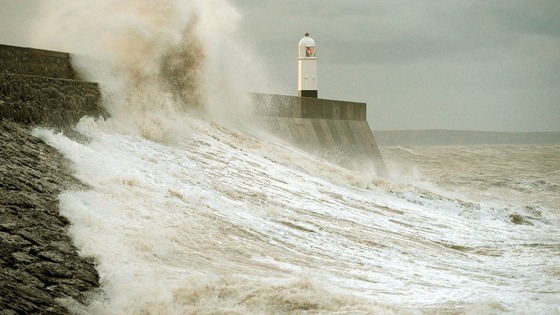 A Western Power Distribution spokesman said 25,000 customers were affected by the strong wind gusts across wales.
25,000 without power in Wales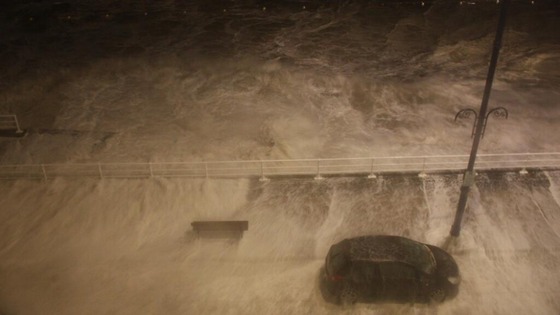 Up to 10,000 homes across Wales have faced disruption to their power supply today following strong winds. A Western Power Distribution said tonight around 1,000 homes in south Wales were without power following the unsettled weather.
25,000 without power in Wales
About 1,000 people in South Wales are without power as heavy winds batter the region.
Forecasters predict the "unsettled weather" will mar most of the weekend, although it is not expected to be as bad as the powerful St Jude storm.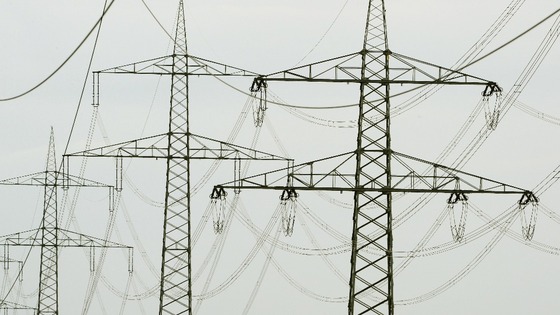 A Western Power Distribution spokesman said the 1,000 outages were rare, but the weather was to blame.
"It's purely wind," he said.
"As you know, it's been blowing quite a gale here."
Gusts of 60-70mph hit Wales today, while the heaviest rain fell in northern England, Scotland and north Wales.
Paul Mott, senior forecaster with MeteoGroup, the weather division of the Press Association, said parts of western Wales faced "fairly damaging gusts".
Mr Mott said people can expect as much as 10-20mm of rain. Earlier up to 10,00 homes experienced power cuts across Wales.
Advertisement
Tributes to storm death victims
Volunteers for the lifeboat rescue service in Anglesey, Wales have rescued a man who was found clinging to a rope in Holyhead Harbour in the early hours of this morning.
The man, who is in his late Twenties, is said to be in a severe hypothermic condition but is otherwise well.
The lifeboat team were alerted at 4:40am this morning after a member of the public heard cried for help.
Tributes to storm death victims
The Met Office has issued severe weather warnings for wind and rain across much of England and Wales.
The Met Office's chief forecaster Nick Grahame warned "very strong winds" are expected in the south and west, with gusts widely expected to be around 60-70mph and some over 80mph on exposed coasts.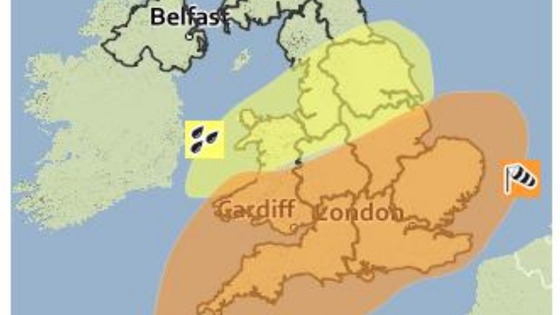 A spell of persistent heavy rainfall is also likely to spread across northern parts Wales and England and the north Midlands during today.
"The public should be aware of the potential for surface water flooding," Mr Grahame added.
Aussies beat England in Cup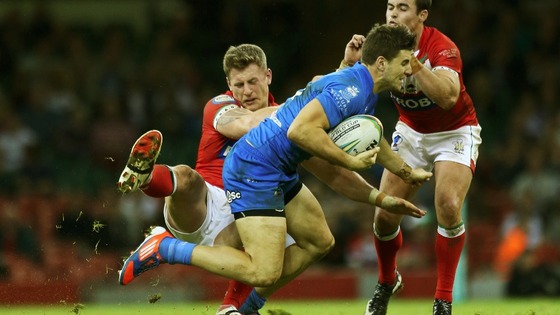 Italy beat Wales 32-16 at the Millennium Stadium on the opening day of the Rugby League World Cup.
Aidan Guerra scored two tries for the in-form Italians, who beat England in a warm-up match last week.
The defeat leaves Wales on course to meet tournament favourites Australia in the quarter-finals.
Aussies beat England in Cup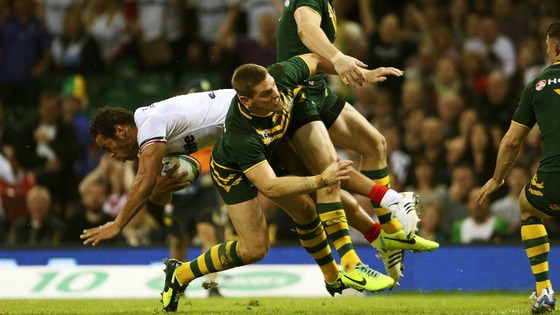 Australia fought back to beat England 28-20 in the opening match of the Rugby League World Cup at the Millennium Stadium.
Underdogs England led 10-0 through tries from Leroy Cudjoe and Ryan Hall, but the visitors dominated the second half of the group match.
Load more updates
Back to top