Rush-hour commuters travelling on the M6 faced lengthy tailbacks after a luxury sports car caught fire.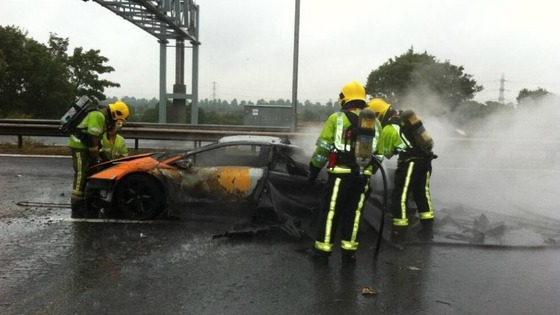 A photograph posted on Twitter by the Central Motorway Police Group showed firecrews beside the burnt-out wreckage of the Lamborghini Murcielago on the motorway, near Coleshill, Warwickshire.
The northbound carriageway of the M6 was closed as emergency crews dealt with the incident, which caused long delays on both the M6 and M42.
No-one was seriously injured in the blaze, which broke out at about 9am.