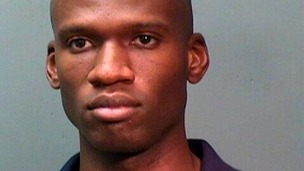 Despite having serious mental health problems and previous incidents with firearms, Aaron Alexis held security clearance for the Navy base.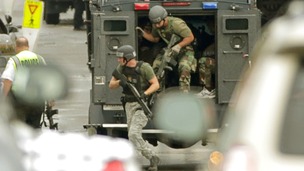 At least 13 people, including the suspected gunman, have been killed in a shooting at a Navy base in Washington DC.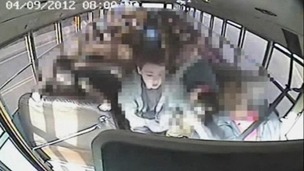 A thirteen-year-old boy in America steered a bus to safety after the driver took a heart attack whilst driving.
Live updates
The White House is on lockdown after a man attempted to jump the surrounding fence carrying two "suspicious" bags, NBC News reports.
A Secret Service official has stressed to NBC that there is nothing that suggests the bags are dangerous, but they are following protocol and have called the local police explosive experts.
The man has been taken into custody.
The Who's Roger Daltrey performed Stand by Me to a gathering of Senate and House leaders today as Washington honoured Winston Churchill.
The British star was chosen to sing at the unveiling of a bust of the wartime British Prime Minister, which will now stand in the Capitol as a testament to the strength of the relationship between the US and the UK.
Advertisement
A man who set himself on fire on the National Mall in Washington has died of his injuries, police said today.
Officer Araz Alali, a spokesman for the District of Columbia police department said that the man died on Friday night at a Washington hospital where he had been airlifted.
He added that the man was so badly burned that he will need to be identified through DNA and dental records.
The man poured a can of gasoline on himself in the center portion of the mall Friday afternoon. He then set himself on fire, with passing joggers taking off their shirts to help douse the flames. Police continue to investigate the man's possible motives.
Family question why driver shot
The sister of Miriam Carey, the 34-year-old mother shot dead by police after trying to ram her car through a White House barrier said there was "no need for a gun to be used."
Speaking outside her home in Brooklyn, retired NYPD officer Valarie Carey said there was a police protocol to deal with people suffering from postnatal depression that should have been followed, and that she did not understand why her sister was shot when she was unarmed.
Read: Family have 'a lot of questions' as to why driver shot
Family question why driver shot
Miriam Carey, the 34-year-old woman shot dead following a dramatic car chase through the streets of Washington, suffered from post-natal depression, her sisters said, confirming what her mother said.
Read: Driver's mother says she had be hospitalised for postnatal depression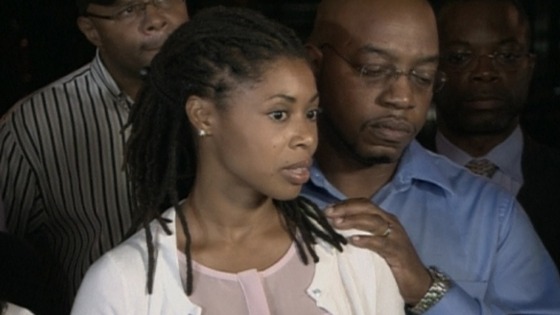 Amy Carey-Jones confirmed her sister had been on medication to help with her postnatal depression, and had endured psychotic episodes.
She said her sister's illness did not impact her loving personality, and said the family had a lot of serious questions over why she was shot dead. Speaking to reporters, alongside her sister Valarie, she said:
"We do not have answers about why they did what they did. They felt she was some particular threat, but Miriam was not firing any shots, there were no weapons, so we are still very confused as a family as to why she is not alive."
"Unfortunately, if people do have moments of crisis, if people do have moments of instability, how do people protect that person? How do they help? How do they operate in a way that contains the situation?"
A man has been flown to hospital with life-threatening injuries after setting himself on fire at the National Mall in Washington, according to reports.
Advertisement
Family question why driver shot
The woman killed after a car chase near the White House in Washington DC was delusional and believed President Obama communicated with her, the Associated Press has reported, citing an official.
Family question why driver shot
The mother of a woman who was shot dead after driving erratically near the White House has said that her daughter suffered from postnatal depression, ABC News reports.
Idella Carey said her daughter, Miriam Carey, suffered from the condition after the birth of her daughter last August, and that she had been "hospitalised".
Postnatal depression is a form of clinical depression that affects mothers after birth.
Family question why driver shot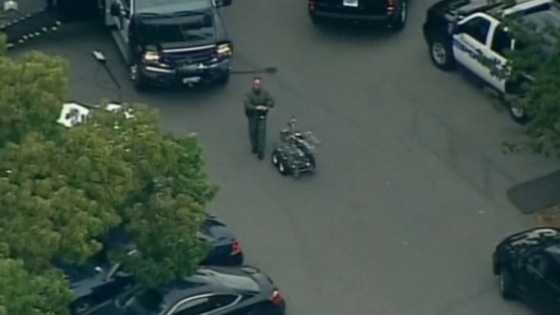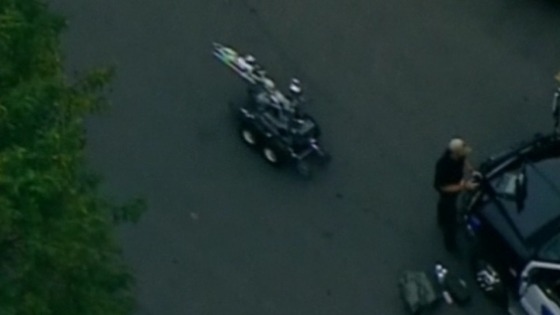 Family question why driver shot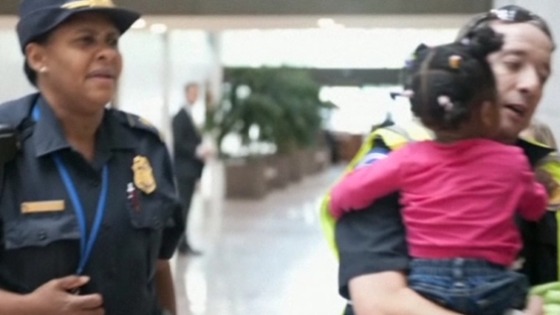 The 18-month-old child who was in the car during a chase near the White House was not injured and has been placed with child protective services.
NBC News cites law enforcement sources as saying that the child is believed to be the driver's daughter.
Load more updates
Back to top