Hollywood star Samuel L Jackson has offered his condolences to the family of West Ham footballer Dylan Tombides, who has died from testicular cancer.
The actor posted a picture of him meeting Mr Tombides at a cancer awareness event in November last year.
Gone too soon Dylan Tombides . It was a pleasure to have met you. My thoughts are with your family. http://t.co/Wly8TeVHYR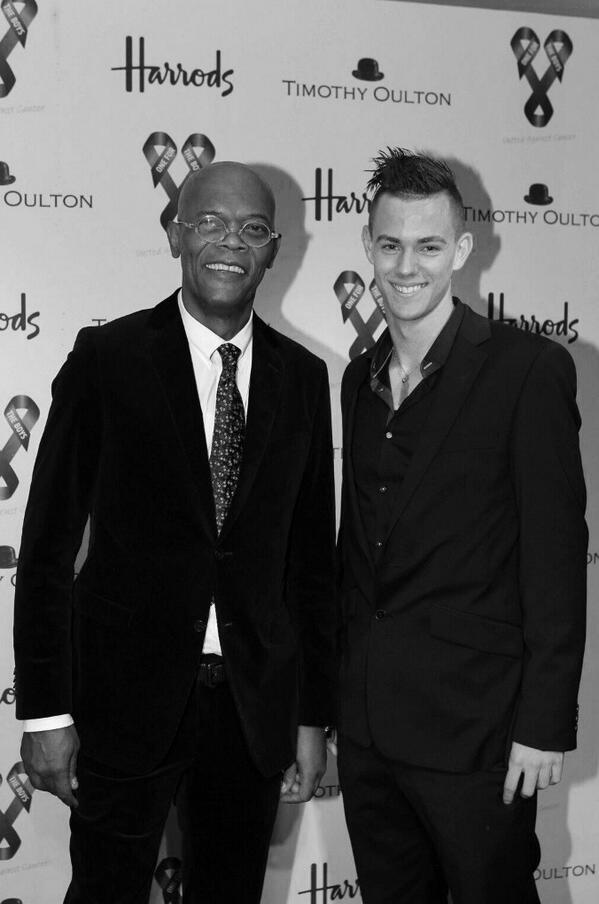 West Ham fans have topped the list of funniest football chants of the last decade with a song about Rio Ferdinand.
Read the full story ›
Advertisement
The father of a West Ham fan who was pictured crying during his side's FA Cup loss has told ITV News his son is now "an even bigger fan."
Read the full story ›
A young West Ham fan seen tearfully reacting to his side's humiliation at Nottingham Forest has been offered a VIP apology by the club.
Read the full story ›
West Ham United are divided on whether they should sign striker Ilombe Mboyo, who was jailed for his part in the gang-rape of an under-age girl in 2004, according to reports.
Mboyo was 17-years-old and a member of a Brussels gang when he was sentenced to eight years in prison - of which he served three years - for the crime.
The Belgian footballer, now 26, claims he benefited from taking part in the rehabilitation programme called Football in Prison.
The son of West Ham owner David Sullivan, Jack, asked fans on Twitter what they thought of signing Mboyo.
After several responses, he tweeted: "99% of you have said no to Mboyo. I'll pass it on to my Dad. I'm sure we won't sign him. We respect your views".
Mayor of London Boris Johnson posed with a personalised West Ham football strip at the photocall for the Olympic stadium announcement.
Advertisement
West Ham will be officially named as the main tenant of London's Olympic stadium in a deal which will cost taxpayers millions of pounds.
Read the full story ›
ITV News London can exclusively reveal new details about the Olympic Stadium's future
Read the full story ›
West Ham United is the preferred bidder to move in to the £429 million Olympic Stadium when it reopens, the London Legacy Development Corporation has announced.
A decision on who might become the new tenant of the Olympic Stadium could be made today.
The future of the £429 million showpiece venue is up for discussion at a board meeting of the London Legacy Development Corporation (LLDC).
Whoever is named as preferred bidder may secure a new home at the Olympic Park in Stratford, east London, under a lease of up to 99 years.
West Ham United, Intelligent Transport Services in association with Formula One, the University College of Football Business (UCFB) and Leyton Orient are on the shortlist.
Load more updates