A gang of kidnappers who cut off a man's finger and left it for his family to find have been jailed.
Read the full story ›
A man standing trial accused of murdering two pensioners has been found hanging in his prison cell, police say.
Read the full story ›
Advertisement
Forecasters have warned more snow is on the way after blizzards disrupted travel and closed schools in parts of the UK.
ITV News Central Correspondent Keith Wilkinson posted on Twitter: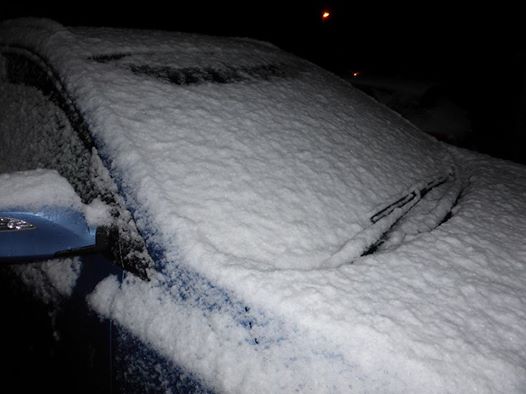 West Midlands Search and Rescue (WMSAR) have been out in force helping people across the region hindered by the wintry weather conditions.
Sorry, this content isn't available on your device.
"Digging snow, pushing cars and offering help to those unable to get home," WMSAR wrote on its Facebook page.
A 49-year-old man has been arrested after police discovered 'chemicals and ammunition' during an ongoing investigation in Walwyn Road, Colwall near Malvern.
A small number of residents were evacuated immediately from their homes and a cordon was put in place while officers carried out further work at the property.
A full investigation is now under way following the man's arrest and inquiries are being made to establish the exact nature of the chemicals.
The police have stressed that there is nothing to suggest that this is in any way linked to any terrorist activity.
We are receiving assistance from the Army and Hereford and Worcester Fire and Rescue to make sure all the items are removed and made safe.

We would like to reassure members of the public that the incident has been contained and that no-one has been injured.
– Superintendent Sue Thomas
Villagers have been evacuated from their homes and others told to stay indoors due to an ongoing police incident.
Residents in Colwall, near Malvern, Worcestershire, reported seeing a bomb disposal team in the area.
It follows three days of police activity surrounding a house in the village.
West Mercia Police said it was "necessary to evacuate residents from a small number of properties" following "an ongoing investigation into an incident at a property".
One resident, Tim Dixon, said part of "sleepy Colwall" had become a hub of police activity.
Advertisement
Budget supermarket Aldi has recalled one of its staple chocolate sweets after salmonella was detected.
Customers are being urged to return all 200g packs of Choceur Treasures sold in the Midlands with a 'best before' date of September 1, 2015, due to the bacteria being found in one batch which went on to be sold at stores across the region.
Read: The full list of stores where the treats have been sold
The Choceur Treasures are whole hazelnuts wrapped in waffle and milk chocolate. The Food Standards Agency has now issued a formal Product Recall Information Notice.
No other Choceur or Aldi products are known to be affected.
Officers in the West Midlands have released a picture of a woman who they believe was involved in a fight at a police charity boxing night.
Read the full story ›
A threat to kidnap and kill a police officer was not terror-related or credible, West Midlands Police say.
We continue to investigate the circs behind the call but our assessment is that it was not terrorist related or a credible kidnap threat.
A 31-year-old man who was arrested as part of the investigation into the threat that led to a major security alert in the region has been "eliminated from police enquiries".
However, he remains in custody over immigration matters.
West Midlands Police said it was continuing to investigate the call that was made.
A man remains in custody following his arrest in connection with an investigation into terror threats made to West Midlands Police officers.
The 31-year-old was arrested at a house in the region by officers at the Counter Terrorism Unit.
Police have not confirmed the specific details of the case, but did not deny reports that there had been a threat to kidnap and kill a police officer.
Load more updates