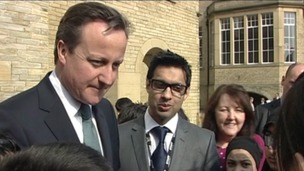 The founder and principal of one of the Government's flagship free schools was arrested and bailed today over alleged fraud.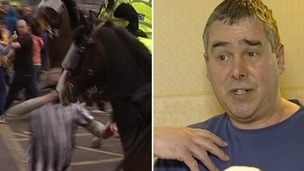 A football fan who was filmed attempting to punch a police horse has told ITV News that he is ashamed of his actions.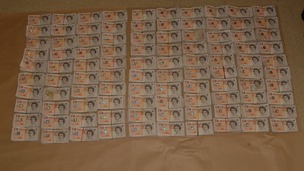 Former West Yorkshire detective Nick McFadden has been found guilty of stealing drugs from a police lockup and selling them in Leeds.
Live updates
Holland meat recall in Europe
These are the facts that are known about the traces of 'bute' found in an Asda product:
Traces found in 340g tins of Asda Smart Price Corned Beef
Amount of bute found is very small - around four parts per billion
Customers urged not to eat the product and to return it for a full refund in store
The product was withdrawn from shelves on March 8th after testing positive for horse DNA over 1%. It was then tested for 'bute' in line with FSA guidelines.
Asda has withdrawn all corned beef products from its Smart Price range.
Jockey Mania's victory parade
Calendar
Ryan Mania's win upon Yorkshire-trained Auroras Encore at the Grand National yesterday was even more remarkable as it was the first time the jockey had ever ridden in the race. Back at the horse's stables in West Yorkshire this morning, he reflected upon his historic win.
Advertisement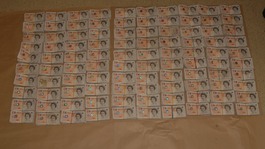 Former West Yorkshire detective Nick McFadden has been found guilty of stealing drugs from a police lockup and selling them in Leeds.
Read the full story
Calendar
Police are concerned for the welfare of a 14-year-old girl missing from Keighley. Klaudia Gallayasova, was last seen by her father at 9am on Friday March 29th, leaving her home address on Selbourne Grove in Keighley.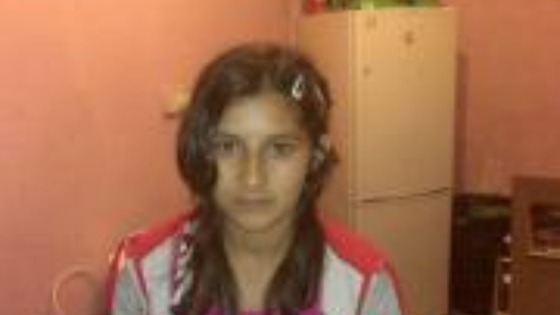 She is known to have contacts in the Birmingham area. Klaudia is of Slovakian descent, around 5ft 1 inches tall, of thin build, with brown eyes and black hair. She was last seen wearing a silver padded jacket, green jeans, white and grey trainers, carrying a white small shoulder bag.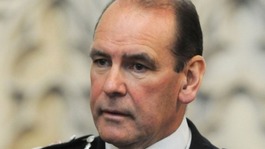 The IPCC says former police chief Sir Norman Bettison would "have a case to answer" after the Hillsborough report if he had not retired.
Read the full story
Bettison has 'case to answer'
The chair of the Hillsborough Family Support Group has reacted to the IPCC's finding that former West Yorkshire police chief Sir Norman Bettison "has a case to answer" for his actions in the wake of the Hillsborough report.
Margaret Aspinall, who lost her 18-year-old son, James, in the disaster, said it was "another step on the road to justice" for the 96 victims.
"In the IPCC's own words, this was gross misconduct and, in my mind, that is a very serious offence and the fact that he resigned should not mean that this report is the end of it"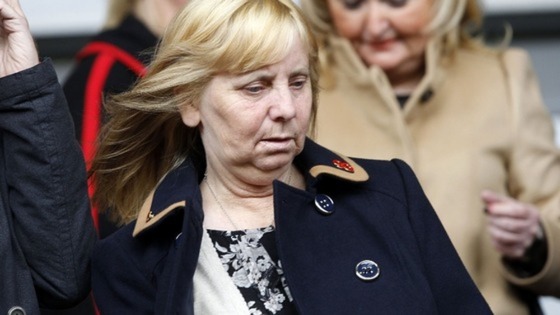 "We want to see him stripped of his honours - his knighthood and his Honorary Fellowship from Liverpool John Moores University.
"I believe he resigned to protect his pension and his behaviour has shown he is not deserving of that pension."
Advertisement
Bettison has 'case to answer'
Sir Norman Bettison's solicitor has released a statement on behalf of his client after an IPCC report said he "have a case to answer" over his dealings with his police authority, in the wake of the Hillsborough report.
The IPCC has recognised that my client, Sir Norman Bettison, did himself wish to be investigated by the IPCC in connection with allegations made in respect of Hillsborough. He remains keen to see that the investigation into the substantive matters is progressed as quickly as possible.
The IPCC has decided that it considers my client acted improperly in seeking approval from the Police Authority to refer himself to the IPCC. The decision that there is a case to answer, is not a finding of guilt. This point is accepted, explicitly, in the foreword of the IPCC report and it therefore sits, uncomfortably, with some of the comments in the investigator's report, made after an incomplete investigation.
Sir Norman voluntarily attended interview, provided a written statement and invited the IPCC to interview witnesses. Since there can be no formal misconduct hearing my client is denied the opportunity to call those witnesses, which the IPCC declined to interview, and is denied the opportunity to put his case and challenge other evidence, which calls into question the fairness of such a process.
– John Harding, Partner, Kingsley Napley LLP
Bettison has 'case to answer'
Former West Yorkshire Police Chief Constable Sir Norman Bettison was a chief inspector with South Yorkshire Police at the time of the 1989 Hillsborough disaster.
He attended the match at Sheffield Wednesday's ground as a spectator but, after the tragedy, he was involved in the subsequent force investigation.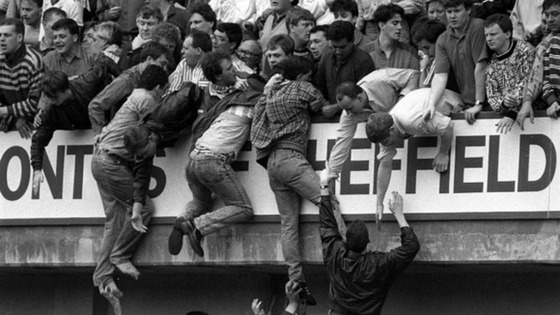 His involvement in that inquiry has provoked waves of allegations and criticism from the families of those who died and has dogged his career, which included a stint as the chief constable of Merseyside.
The Hillsborough Independent Panel report, revealed numerous failings during and in the aftermath of the 1989 disaster.
It also highlighted police attempts to shift blame for the tragedy to the victims.
Sir Norman was referred to the IPCC over claims that he gave misleading information after the tragedy - and that he tried to influence West Yorkshire Police Authority's decision-making process in relation to the referral.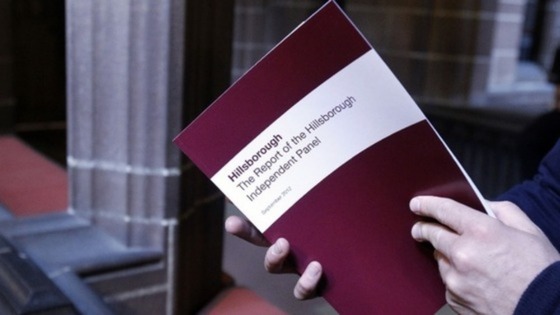 The former chief, who has always denied any wrongdoing, resigned from his post last year, saying the controversy had become a "distraction to policing in West Yorkshire"
In a statement issued through the police authority at the time, Sir Norman said he had never blamed the fans for the tragedy.
He also said the police authority and some of the candidates in the forthcoming Police and Crime Commissioner elections made it clear that they wanted him to go.
Bettison has 'case to answer'
The Hillsborough disaster and its aftermath have become synonymous in the public consciousness with allegations of police attempts to cover-up the truth, manipulate messages and deflect blame.
Sir Norman is facing investigation in relation to allegations that he played a key part in this. We do not pre-judge the findings of that investigation.

However, given the effect that those allegations have had on the public perception of him and policing generally, his attempts to manipulate and manage the perception of the referral of complaints about him, for his own self-interest, is particularly concerning. It is also conduct that falls far short of what should be expected of any Chief Constable.
It was the IPCC's view at the start of the investigation, as it was the view of his Police Authority, that Sir Norman's actions, if proven, fell so far short of what is expected of a Chief Constable that dismissal would be justified. The evidence uncovered during the investigation supports that view.

While we cannot bring this case to misconduct proceedings, we can publish the evidence and our conclusions, so that the public can judge for themselves.
– IPCC Deputy Chair Deborah Glass
Bettison has 'case to answer'
Former West Yorkshire Police chief constable Sir Norman Bettison would "have a case to answer for gross misconduct" over his dealings with his police authority following the publication of a damning report on the Hillsborough disaster, according to the police watchdog.
The investigation focused on contact between Sir Norman, Fraser Sampson (the Chief Executive of WYPA) and Mark Burns-Williamson (Chair of WYPA).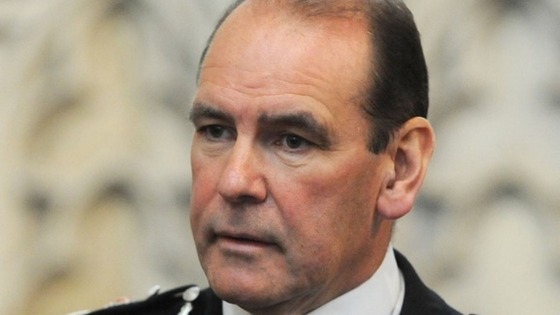 The IPCC concluded Sir Norman had a case to answer for discreditable conduct and abuse of authority, breaches which, if proven in a disciplinary hearing, would amount to gross misconduct as they would justify dismissal.
However, as Sir Norman left the police service in October 2012 he cannot face a disciplinary hearing in which the evidence could be tested. Instead the IPCC is publishing its findings for the public to judge.
Load more updates
Back to top