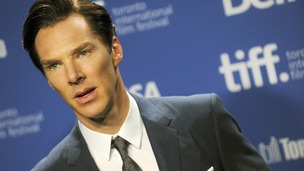 As the Agenda returns, one of the first items up for discussion is the new WikiLeaks movie the Fifth Estate.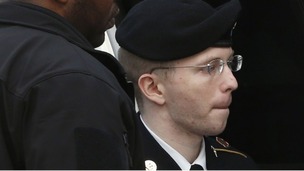 US soldier Bradley Manning has been jailed for 35 years for giving WikiLeaks more than 700,000 US military and diplomatic documents.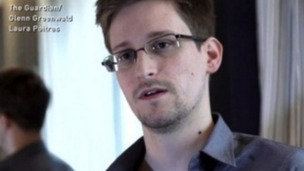 A civil liberties group is threatening to take spy agency GCHQ to court if new snooping claims are proven to be true.
Live updates
Julian Assange, the WikiLeaks founder, has turned from distributing state secrets to a spot of football punditry as he said Ecuador's team "deserves" to win the World Cup.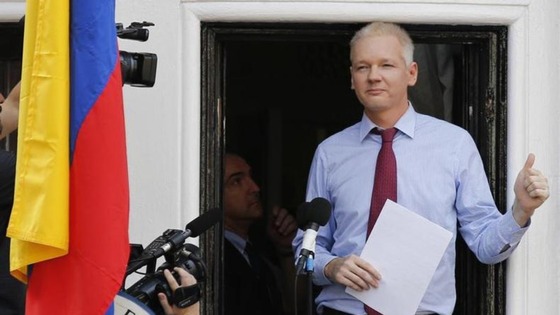 Perhaps unsurprisingly, he said he will be rooting for the South American country, which has given him shelter in its embassy for two years, as he flees extradition over alleged sexual assault.
"Of course, Ecuador undoubtedly deserves to win the World Cup and has a pretty decent team," he said in comments quoted by Time magazine.
"But I think there's such prestige riding on the issue for Brazil that they are the most likely victors."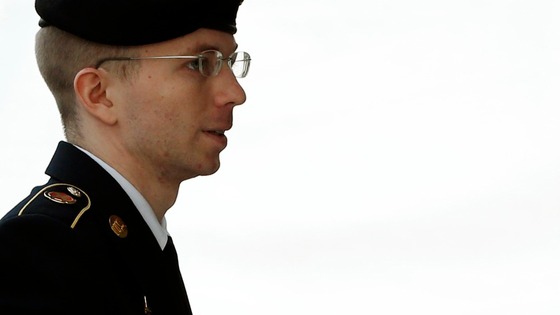 A United States Army general has ignored claims for clemency in upholding Private Chelsea Manning's conviction and 35-year prison sentence for handing over classified military and government documents to the anti-secrecy website Wikileaks.
The US Army military district of Washington has released a statement saying that Major General Jeffery Buchanan has taken 'final action' in the court-martial of the former intelligence analyst.
Manning was sentenced in August 2013 for six Espionage Act violations and 14 other offences for leaking more than 700,000 secret military and State Department documents while serving in Iraq in 2009 and 2010.
As commander of the military jurisdiction in which Private Manning's trial was held, General Buchanan could have reduced the court martial findings.
Advertisement
Julian Assange said WikiLeaks will soon release a new batch of secret information.
The WikiLeaks founder spoke to a crowd of around 3,000 people via Skype at the South by Southwest Interactive conference in Austin in Texas.
He did not reveal any more details, saying he doesn't want the authorities to have time to prepare ahead of the release.
Mr Assange has been living at the Ecuadorian the embassy in central London for more than a year and half in a bid to avoid deportation to the US over the biggest leak of classified documents in US history.
Wikileaks founder Julian Assange is to be the guest speaker on BBC Radio 4's traditional faith spot Thought For The Day on ThursdaY.
He has been asked to participate by the recording artist PJ Harvey, who is guest-editing Thursday's edition of the Today programme, according to media reports.
Other guests reportedly include the former Archbishop of Canterbury Rowan Williams and the campaigning journalist John Pilger.
Mr Assange has been living in the Ecuadoran embassy in London for more than a year following attempts to extradite him to Sweden.
WikiLeaks has released video footage of US whistleblower Edward Snowden speaking on a rare public appearance in Moscow.
The former US spy agency contractor is seen collecting the Sam Adams Award - a prize given to intelligence professionals deemed to have taken a stand for integrity.
The video clips, recorded on 9th October, also show Snowden talking about US government transparency and "dangers to democracy".
It is the first video footage of Snowden, who has been granted temporary asylum in Russia, released since he left Moscow airport more than two months ago.
Benedict Cumberbatch was disappointed that the "revolutionary of journalism" Julian Assange turned down a request to meet him to research his latest role as the WikiLeaks founder in The Fifth State.
Assange, who has been inside the Ecuadorian Embassy in London for more than a year to avoid extradition to the US, said he did not want to meet the actor as he believes the film will only help destroy his organisation.
Cumberbatch told BBC1's The Graham Norton Show, to be broadcast tomorrow night, "He is a revolutionary of journalism ... he made us question what the status quo is, the rule of law and power structures that are corrupt or needed exposing.
"He served democracy a great turn I think. WikiLeaks opened a very good can of worms."
Advertisement
WikiLeaks has tweeted the first photograph of National Security Agency (NSA) whistleblower Edward Snowden since leaving a Russian airport.
Four former US government officials are pictured meeting Snowden as they hand him the Sam Adams Associates for Integrity in Intelligence Award
First photo of Snowden in Russia since airport. With Sarah Harrison. NSA,CIA, FBI,DoJ whistleblowers Integrity Award. http://t.co/qiNpTTYAtI
The former CIA, FBI, NSA and Department of Justice officials are the first Americans known to have met him since he was granted asylum in August.
Speaking to the Associated Press, former NSA executive Thomas Drake said he believes Snowden "is making the best of his circumstances and is living as normally as possible" and he expressed no regrets over leaking the documents.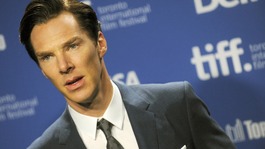 As the Agenda returns, one of the first items up for discussion is the new WikiLeaks movie the Fifth Estate.
Read the full story
Julian Assange has donned a bright blonde mullet wig and sung You're The Voice ahead of Australia's election next month.
The WikiLeaks founder, who is standing for election in the upcoming poll, made the guest appearance in Rap Juice Media's satirical video despite being confined in the Ecuadorian embassy in London.
In the rewritten version of John Farnham's hit, Assange sings: "We have the chance to turn the pages over. We can write what we want to write. We've got to make things leak, so we can get much bolder."
Mr Assange and six other WikiLeaks Party candidates are standing in the September 7 election.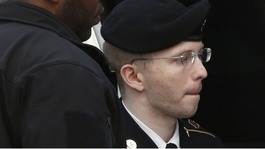 US soldier Bradley Manning has been jailed for 35 years for giving WikiLeaks more than 700,000 US military and diplomatic documents.
Read the full story
Load more updates
Back to top