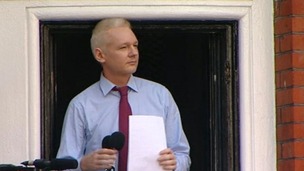 WikiLeaks founder Julian Assange has spoken for the first time since taking refuge in the Ecuadorian embassy in London.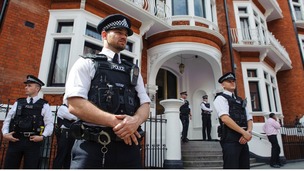 It is remarkable how much strain there is between the UK and Ecuador over the fate of a man who is facing charges in neither country.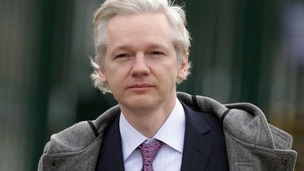 The UK and Ecuador are locked in a diplomatic standoff over WikiLeaks founder Julian Assange. Here is some legal background.
Live updates
Judge accepts Manning pleas
Judge accepts Bradley Manning's guilty pleas
A US Army judge has accepted soldier Bradley Manning's guilty pleas on 10 WikiLeaks counts; more charges remain to be tried.
Judge accepts Manning pleas
Assange: 'Manning is America's foremost political prisoner'
WikiLeaks' founder Julian Assange, who is in exile inside the Ecuadorian Embassy in London, said:
Bradley Manning is America's foremost political prisoner. Today's events confirm that. Both the UN and the US military have formally found him to have been mistreated. All those involved in the persecution of Bradley Manning will find cause to reflect on their actions.
Advertisement
Judge accepts Manning pleas
Bradley Manning testifies at military hearing
A US Army private accused of slipping secrets to the WikiLeaks website has testified in his own defence at a military hearing.
"I believe that if the general public ... had access to the information... this could spark a domestic debate as to the role of the military and foreign policy in general," Manning testified.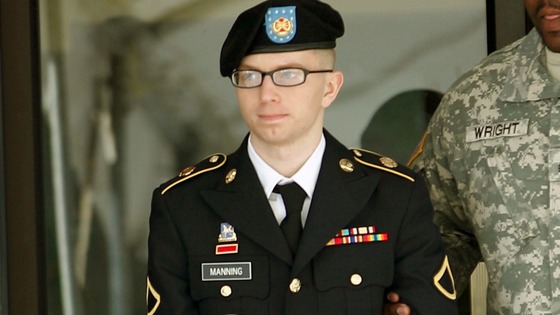 Judge accepts Manning pleas
Bradley Manning pleads guilty to 10 charges
The US Army private accused of slipping secrets to the Wikileaks website pleaded guilty on to 10 lesser charges that he misused classified information in the biggest leak of government secrets in US history.
Private First Class Bradley Manning faces a maximum of 20 years in prison for the 10 charges he pleaded guilty to before military judge Colonel Denise Lind in a pre-trial hearing prior to his court martial, set to begin 3rd June.
Soldier in WikiLeaks case pleads not guilty to aiding enemy
The US soldier who is accused of leaking classified documents to WikiLeaks has pleaded not guilty to aiding the enemy at a military hearing, according to Reuters.
Man accused of US army leaks 'will plead guilty' to some charges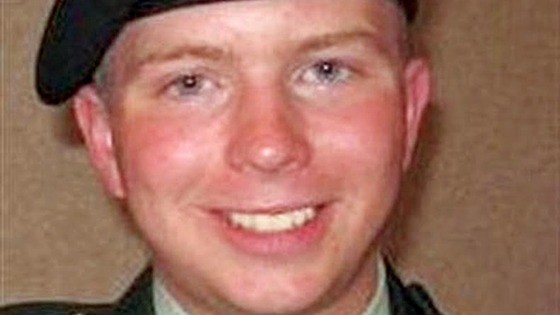 The man accused of passing on classified US army documents to WikiLeaks will attempt to plead guilty to some of the charges against him during a court martial hearing tomorrow, according to NBC News.
Bradley Manning, 25, who was an intelligence analyst, faces 22 charges including aiding the enemy which could result in a life sentence.
Advertisement
Manning protesters to hold WikiLeaks arrest protest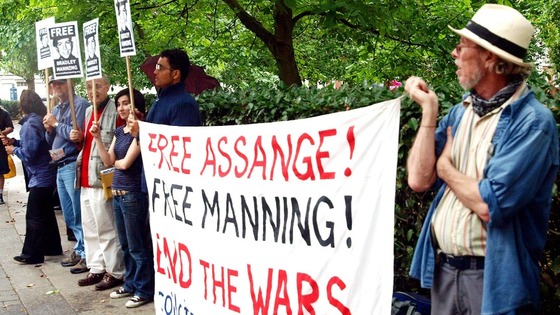 Demonstrations by supporters of US soldier Bradley Manning will be held today in London, Yorkshire and Cardiff as part of a global protest to mark his 1,000th day spent in prison following his arrest over the leaking of classified documents to WikiLeaks.
A court martial is set to be held in June at Ford Meade in Maryland.
Private Manning was arrested in May 2010 in Iraq on suspicion of having passed classified material to WikiLeaks, whose founder Julian Assange has sought refuge inside the Ecuadorian Embassy in London.
Ahead of this weekend's protests, a spokesman for a Manning campaign group in the United States said: "There has never been a more important time to broadcast our message of support for exposing war crimes, international justice, and people's right to know what the government does in our name."
Student 'hacktivist' convicted of attacking PayPal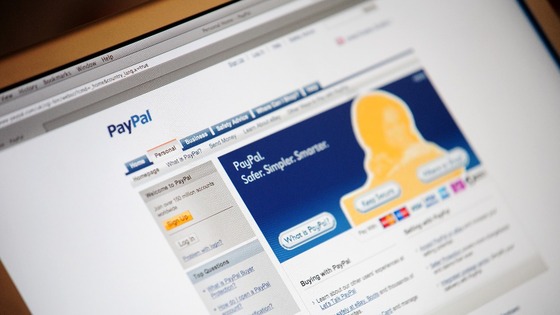 A 22-year-old student from Northampton was convicted of being part of computer hacking group Anonymous's cyber attacks. 'Hacktivist' Christopher Weatherhead was found guilty of taking part in attacks against the website PayPal, one of which costs the company £3.5 million.
The court heard that PayPal was targeted after it decided not to process payments on behalf of Wau Holland Foundation, an organisation involved in raising funds for WikiLeaks.
Weatherhead was studying at Northampton University when he joined the cyber campaign which also attacked sites including MasterCard, Visa, and the Ministry of Sound.
Assange backers to pay £93,500
Assange backers to pay part of sums pledged
Chief Magistrate Howard Riddle has ruled the nine sureties who backed Julian Assange before he entered the Ecuadorian Embassy must pay back part of the sums originally pledged.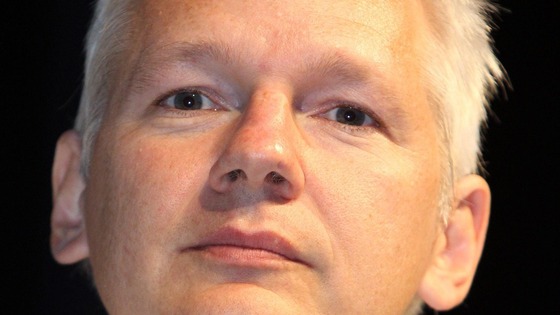 The amounts originally pledged were as follows: Tricia David £10,000, Caroline Evans £15,000, Joseph Farrell £3,500, Sarah Harrison £3,500, Phillip Knightley £15,000, Sarah Saunders £12,000, Vaughan Smith £12,000, John Sulston £15,000 and Tracy Worcester £7,500.
Assange backers to pay £93,500
Magistrate: 'Assange backers failed in their basic duty'
I accept that they trusted Mr Assange to surrender himself as required. I accept that they followed the proceedings and made necessary arrangements to remain in contact with him.

However, they failed in their basic duty, to ensure his surrender. They must have understood the risk and the concerns of the courts.

Both this court and the High Court assessed that there were substantial grounds to believe the defendant would abscond, and that the risk could only be met by stringent conditions including the sureties.
– Chief Magistrate Howard Riddle
Load more updates
Back to top