Dan Evans' hopes of playing at Wimbledon suffered a blow after he was forced to pull out of next week's Aegon International in Eastbourne.
Read the full story ›
Kvitova is "on track" to play at Wimbledon under seven months after suffering a hand injury when she was stabbed by an intruder at her home.
Read the full story ›
Advertisement
Maria Sharapova has announced she will not seek a wild card into Wimbledon's main draw and will instead play the qualifying rounds.
Read the full story ›
Police are investigating allegations that a tennis player was deliberately poisoned while playing at Wimbledon.
Read the full story ›
Andy Murray's mother Judy has celebrated his second Wimbledon title.
She posted a picture of herself and Andy with his trophy to Twitter with the caption: "That's my boy #Wimbledon."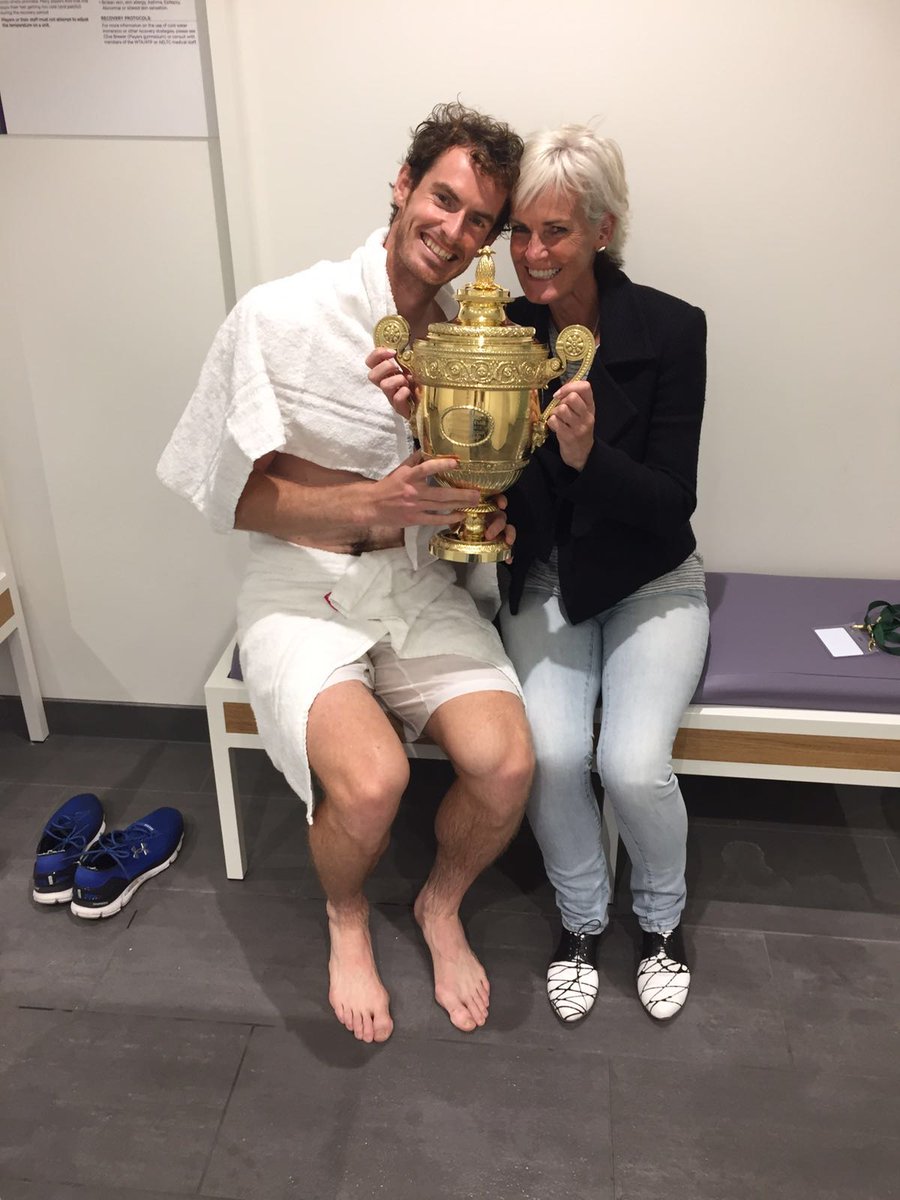 Andy Murray has the royal seal of approval on his Wimbledon victory after he was congratulated by the Duke and Duchess of Cambridge.
Kate, who had been watching from the royal box, told him: "Many congratulations, it was a great game."
William said: "So pleased for you, well done," and Kate added: "You can relax with your family now."
Murray also spoke to actor Benedict Cumberbatch and his wife Sophie Hunter.
He then went out on to the club balcony, where a cheering crowd of waiting tennis fans saw the triumphant Scot hold the trophy aloft for them.
Advertisement
Andy Murray said he was "proud" to get his hands on the Wimbledon trophy once again - and vowed to make the most of celebrations this time around.
He commended Raonic and his team on a well-fought campaign and apologised to them for his victory, saying: "Sorry about today, great job".
The Scot said that there had been "so much stress and pressure" when he won his first title in 2013 that he had not made the most of his victory.
I will make sure I enjoy this one tonight, for sure.
– Andy Murray
There were boos when Murray mentioned Prime Minister David Cameron, who was watching with his mother Mary.
But he defended Mr Cameron, saying: "I think playing a Wimbledon final's tough, I certainly wouldn't like being Prime Minister, it's an impossible job."
The Scot broke down in tears of joy after becoming Wimbledon champion for a second time
Read the full story ›
Andy Murray is just one set away from winning his second Wimbledon title after taking the second set on a tiebreak.
Load more updates