Flag bearers enter the stadium during the closing ceremony for the 2014 Sochi Winter Olympics.
Lizzy Yarnold, who won the gold in skeleton, carried the flag for Team GB Lizzy Yarnold
Spectacular fireworks explode over the Fisht Olympic Stadium during the closing ceremony for the 2014 Sochi Winter Olympics.
Advertisement
Team GB has plenty four medals to celebrate during the closing ceremony tonight. They are now inside the Olympic stadium in Sochi, where the ceremony takes place.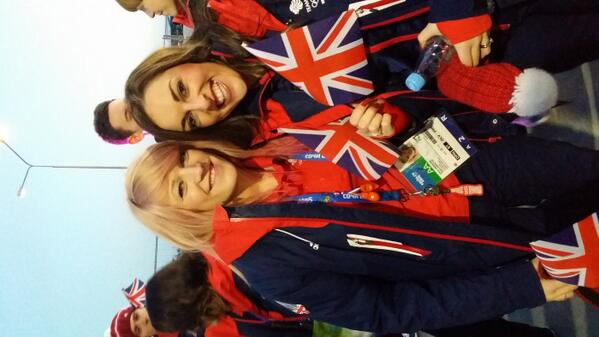 Sochi 2014's organisers made a joke at their own expense during the Winter Olympics closing ceremony after the fifth Olympic ring "failed" to unfurl.
The audience cheered as the final ring was revealed.
Athletes of all participating countries are filling up the Olympic stadium in Sochi.
Unlike during the opening ceremony when each nation march in under their own flag, this time they all come in together.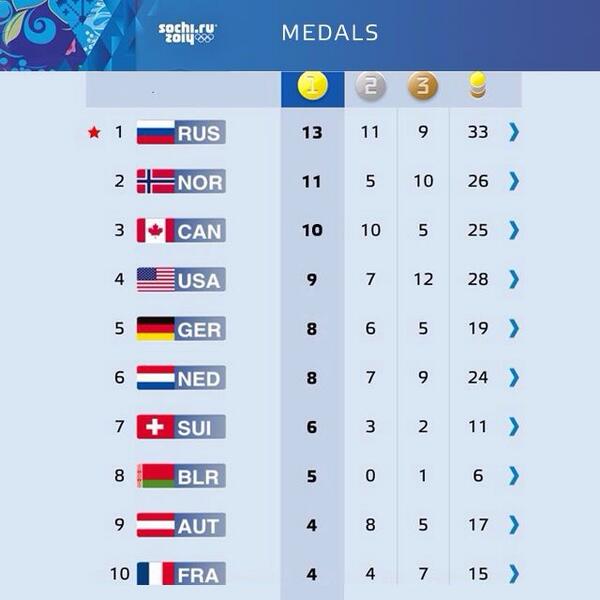 Advertisement
The family of the men's curling skip David Murdoch have said the team have "made them all proud" adding that winning the silver medal was "superb" and "fantastic".
Speed skater Elise Christie's calamitous Winter Olympics came to an end as she crashed out of the women's 1000m semi-finals on the final bend.
Christie, who had did not finish at either of her previous 500m and 1500m disciplines, sought to force her way through for a top-two finish.
But she tangled with China's Jianrou Li and both were disqualified for impeding, leaving race winner Suk Hee Shim and another Chinese skater, Kexin Fan, to go through.
Load more updates