Live updates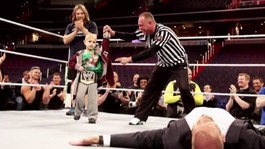 World Wrestling Entertainment has released an emotional video tribute to an eight-year-old fan, who died from brain cancer in April.
Read the full story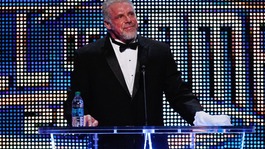 The Ultimate Warrior, one of U.S. professional wrestling's most celebrated names, has died at the age of 54.
Read the full story
Advertisement
Three days after being inducted into the company's Hall of Fame, iconic WWE superstar Ultimate Warrior, James Hellwig, has died of unknown causes.
Wrestlers have taken to Twitter to offer their sadness and condolences:
RIP WARRIOR. only love. HH
Saddened to announce the passing of the Ultimate Warrior. Icon and friend. My sympathy to his wife Dana and his daughters
#RIPUltimateWarrior Your strength of character is to be admired. There will never be anyone like you. Your spirit lives on in your family.
Mick McManus, one of the the most famous names in wrestling, has died at the age of 93.
McManus shot to fame on ITV's World of Sport in the 1970s, and passed away at 1am today.
In a statement, Frank Rimer, who runs the British Wrestlers Reunion, said:
"Mick McManus was a national icon and the biggest wrestling name that the UK has ever had or will have again, appearing on ITV more times than any other wrestler.
"Together with his partner the late Steve Logan, they became the scourge of the country with their villainous antics and in 1962 his battle feud with the great Jackie Mr TV Pallo drew over 20 million viewers.
"This led to many other TV appearances , films and advertisements giving him a National status second to none. As a result, his circle of friends ranged from The Beatles, to former Prime Minister Sir Joh Major and even HRH The Duke of Edinburgh."
Back to top