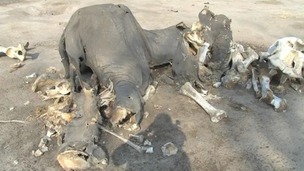 Ivory poachers have killed more than 80 elephants in Zimbabwe by poisoning watering holes with cyanide, a minister said.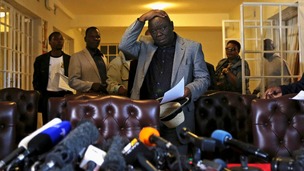 Members of Zimbabwe's opposition say they have been targeted by Mugabe supporters following the president's re-election.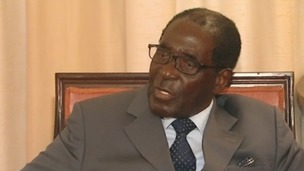 President Robert Mugabe's declaration as winner has been met by international concern over the conduct of the African nation's poll.
Live updates
Former Prime Minister Tony Blair has denied claims his government asked South Africa for their support in invading Zimbabwe and toppling Robert Mugabe.
Thabo Mbeki, the former South African president, said his country and Britain had differing opinions on how to deal with Zimbabwe in 2000, when they were hit by an economic collapse and political repression. Mr Blair wanted Mugabe to go while Mr Mbeki favoured political negotiation.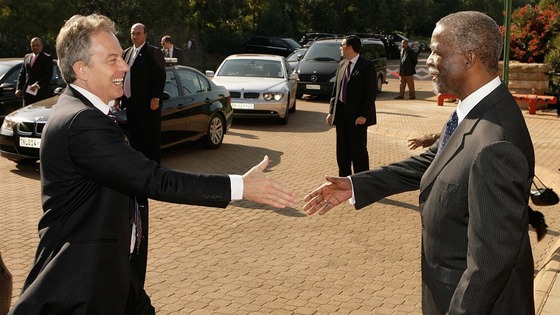 Mr Mbeki, who served as president from 1999 until 2008, told Al Jazeera: "The problem was, we were speaking from different positions.
"There were other people saying 'yes indeed there are political problems, economic problems, the best way to solve them is regime change. So Mugabe must go.'
"This was the difference. So they said 'Mugabe must go'. But we said 'Mugabe is part of the solution to this problem'."
A spokesman for the former Prime Minister said: "Tony Blair has long believed that Zimbabwe would be much better off without Robert Mugabe and always argued for a tougher stance against him, but he never asked anyone to plan or take part in any such military intervention."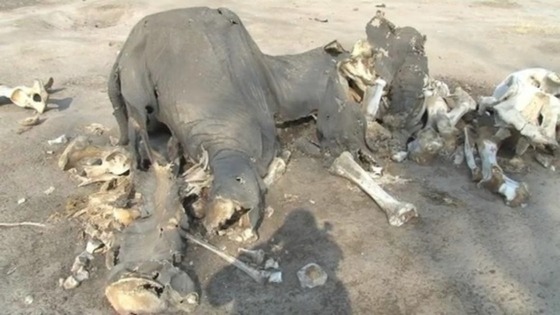 The number of poisoned dead Elephants at the Hwange National Park in Zimbabwe has risen to 91, wildlife officials have told the Associated Press.
The elephants were poisoned with cyanide by poachers who hacked off their tusks for the lucrative illegal ivory market. ITV News correspondent Martin Geissler reported on the devastating attack last week.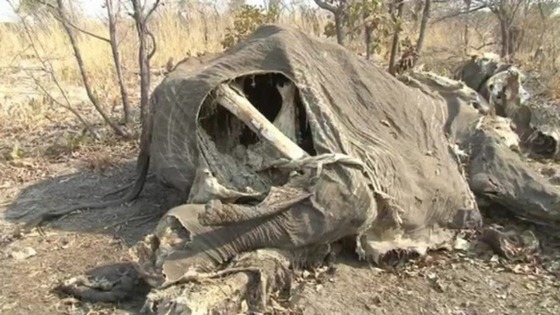 Officials say cyanide used in gold mining was spread by poachers over the flat "salt pans". They also say lions, hyenas and vultures have died from feeding on contaminated carcasses or drinking nearby.
Nine suspected poachers have been arrested this month after the biggest, most brutal poaching spree on record. Three men were sentenced to up to 16 years in jail.
Advertisement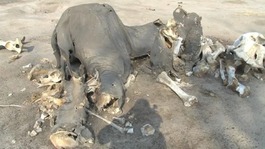 Ivory poachers have killed more than 80 elephants in Zimbabwe by poisoning watering holes with cyanide, a minister said.
Read the full story
Mugabe sworn in as President
Zimbabwe President Robert Mugabe has said that Britain and the US should not 'harass' the African nation, referring to sanctions that he says are pressuring his government.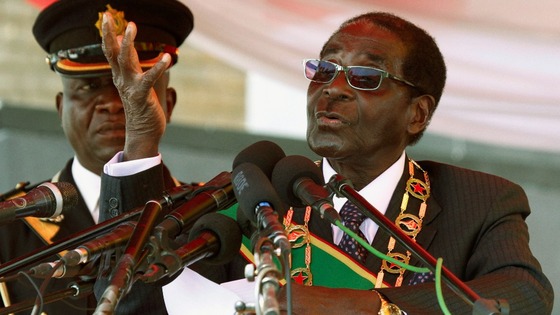 "They should not continue to harass us, the British and Americans," Mugabe, Africa's oldest leader at 89, said at the funeral of an airforce officer.
"We have not done anything to their companies here, the British have several companies in this country, and we have not imposed any controls, any sanctions against them, but time will come when we will say well, tit for tat, you hit me I hit you."
Mugabe sworn in as President
Zimbabwe President Robert Mugabe threatened on Sunday to retaliate "tit for tat" against companies from Britain and the United States if these Western powers persisted in pressuring his government with sanctions and what he called "harassment".
Mugabe has fiercely rejected questioning from the West of a July 31 election that returned him to power in the southern African country he has ruled for 33 years. His main rival called the election a "huge fraud".
Mugabe sworn in as President
Zimbabwean President Robert Mugabe branded the West "vile" and said his critics could "go hang", shortly after taking his oath of office today.
"Except for a few Western dishonest countries, our elections have been hailed as peaceful, free, fair and credible," the 89-year-old told supporters in an hour-long speech.
For those odd Western countries who happen to hold a different negative view of our electoral process and outcome, there is not much that we can do about them. We dismiss them as the vile ones whose moral turpitude we must mourn.
– Zimbabwean President Robert Mugabe
Advertisement
Mugabe sworn in as President
A full National Sports Stadium in Harare watched Robert Mugabe sworn in as Zimbawe president for his seventh five-year term.
Mugabe sworn in as President
Zimbabwean President Robert Mugabe has been sworn in for a new five-year term in the face of criticism from opponents and the West that the election he won in July was deeply flawed.
Mugabe, who has ruled since independence from Britain in 1980, has told critics of his re-election to "go hang" and has vowed to press ahead with nationalist policies forcing foreign firms to turn over majority stakes to black Zimbabweans.
Mugabe sworn in as President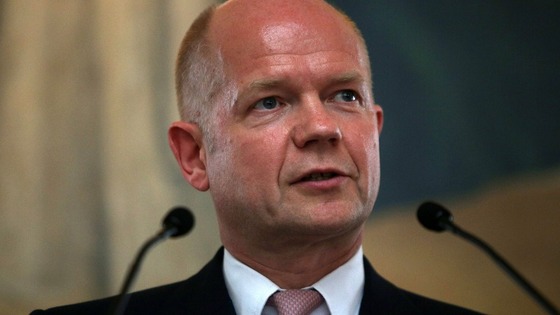 Britain has called for an independent investigation of alleged vote-rigging in Zimbabwe as Robert Mugabe prepared to be signed in for a seventh term as president.
Mugabe's victory in July's poll was declared free and fair by the country's top court despite what Foreign Secretary William Hague described as "strong evidence" of illegality.
"I strongly believe that an independent investigation of any allegations of election irregularities would be required for the election result to be deemed credible," he said in a statement.
"I have grave concerns over the conduct of the election, and the flaws highlighted in the South African Development Community (SADC) and African Union (AU) observation missions' initial assessments."
Zimbabwe's MDC party has withdrew a court challenge against Mugabe's re-election, a party spokesman told Reuters.
Load more updates
Back to top