Every day 15 people in the North East die from a smoking related illness.
This month people are being urged to give up their cigarettes as part of Stoptober.
Smoking is our biggest avoidable killer and is a huge drain on the NHS. Despite knowing the risks, many smokers struggle to quit, which is why the Stoptober campaign is aimed at encouraging and helping people to give up for good.
Julie Harrison reports: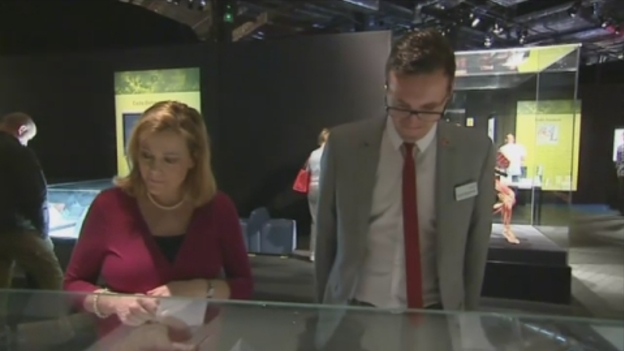 A couple due to be married tomorrow say they're hopeful the wedding will still go ahead even though part of their original venue has been devastated by fire.
One wing of Crathorne Hall Hotel near Yarm on Teesside went up in flames yesterday putting Catherine Plant and Jonathan Cook's wedding in jeopardy. Now a nearby venue has stepped in to save the day.
But they did joke that maybe it was "meant to be" and they should take it as "an omen".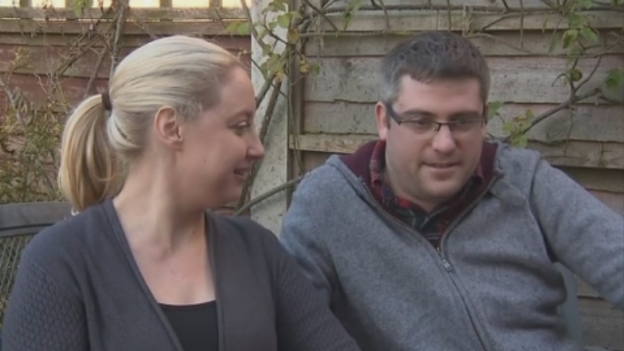 Advertisement
Sean Devlin who was reported missing yesterday has been found safe and well in the Billingham area. Police would like to thank the public and the media for their assistance.
One of the world's biggest and most prestigious art competitions is on show in Sunderland this weekend.
The BP Portrait Award begins a six-week run at the Sunderland Museum and Winter Gardens on Saturday.
The judges looked at more than 2,000 portraits sent in by artists from all over the world.
Cllr Paul Watson Leader, Sunderland City Council, one of the event's organisers, says it's great news for Sunderland: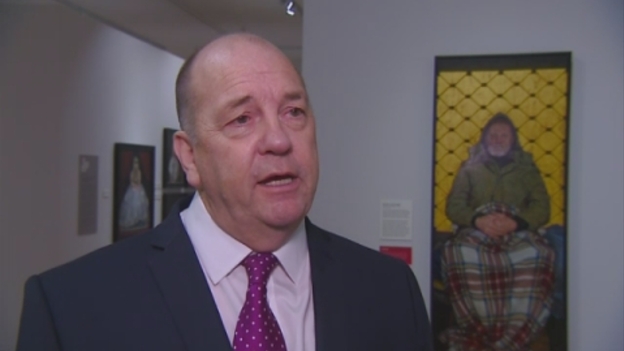 A UK water company has begun supplying domestic gas produced from human waste to homes.
Severn Trent Water is said to be the first UK company to provide gas for heating and cooking to the National Grid using "poo power".
It expects to produce 750 cubic metres per hour, supplying 4,200 homes annually, from its largest treatment plant in Minworth.
The biomethane is produced by breaking down sludge from a sewage treatment plant.
Northumbrian Water and Wessex Water are also preparing to supply homes using the same method.
Advertisement
Patients' experiences of receiving care for cancer in Northumberland and North Tyneside are among the best in the country.
Northumberland Healthcare NHS Foundation Trust came sixth in a league table measuring patient experience across England, according to results released today by Macmillan Cancer Support, based on research commissioned by NHS England.
It is the fourth successive year that Northumbria Healthcare has been named in the top 10 for the survey.
The league table compares the performance of hospitals across England based on measures of patients' experiences while being treated in hospital.
Gill Starkey, lead cancer nurse at Northumbria Healthcare NHS Foundation Trust, said: "We are delighted that once again we have been named among the best in the country for cancer patient experience. We are passionate about ensuring every one of our patients receives the highest quality of care and a first-class experience and this latest accolade reflects the dedication of our hard-working teams."
The results come as Northumbria Healthcare opens its fifth specialist oncology unit in the trust at Alnwick Infirmary, meaning that patients across Northumberland and North Tyneside have more local access to chemotherapy treatment.
The trust's other units are at Berwick Infirmary and Wansbeck, Hexham and North Tyneside general hospitals.
In a recent safety check by Darlington Borough Council's Trading Standards team and AGE UK Darlington, one third of electric blankets tested in Darlington were found to be unsafe to use.
More than 90 blankets were tested this year with 30 being found to be unsafe for use, a failure rate of 33 percent. The faulty blankets were taken out of circulation and their owners offered a free replacement blanket.
Electrical related fires account for almost half of the accidental domestic fires in the UK.
Councillor Chris McEwan, Darlington Borough Council's Cabinet Member for Economy and Regeneration said: "Despite testing being run for several years now we still find a large number of blankets failing each year. This free testing is invaluable and saves lives as many people do not consider the potential dangers of using an electric blanket, especially an old or damaged one."
Load more updates
Back to top