A markedly colder day, with a succession of blustery and increasingly wintry showers moving southeastwards, giving way to a bright but cold afternoon with some isolated snow showers possible.
Maximum Temperature 7C.
A Star Wars collection is set to sell for a world record breaking amount in Thornaby later today, Wednesday 28 January.
The sale collection includes the figure of Boba Fett, a bounty hunter hired for Darth Varder in the blockbuster movies, which is thought to be only one of four in the country.
Vectis Auctions, in Thornaby-on-Tees, are auctioning the collection, which is expected to fetch up to £100,000.
The collection will be held over two sales with the initial one held today and the second in February.
Advertisement
The Met Office has issued a weather warning for snow across the North East. 3-8 cm could accumulate by Thursday morning, especially over high ground.
Two people have been arrested after potentially suspicious items were found at an address on Ouston Street in Newcastle yesterday.
Police searched the property, on Ouston Street near Scotswood Road, at 5.30pm yesterday (Tuesday 27 January).
Neighbouring homes were evacuated while bomb disposal teams examined the items. They found nothing to cause concern. A man and a woman have been arrested.
Advertisement
The Duchess of Cornwall is in Newcastle today to meet staff and visitors at the cancer charity Maggie's, which she has been President of since 2008.
Her Royal Highness will also be visiting the Laing Art Gallery to tour an exhibition of paintings by Jonathan Yeo, including a painting of herself.
With only 100 days until the General Election, ITV News Tyne Tees has been working with schools to involve young people in the political process.
Pupils from the St. Aidan's Catholic Academy in Sunderland are using the ITV Schools Debate online tools to engage pupils and look ahead to the election: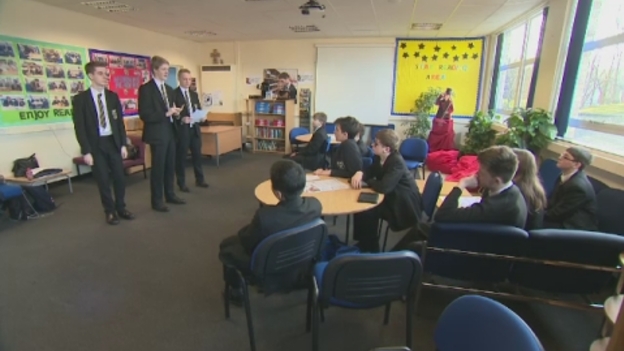 Whatever your school is doing, please let us know at ITV News Tyne Tees as we would like to cover some of the events ahead of the election.
Our email address is: ITVTyneTeesElection@itv.com
The onslip from New Bridge Street to the Central Motorway East, which was closed along with one lane of the CME while emergency services dealt with a collision, has now opened.
The two vehicles involved in the accident are awaiting recovery and there is still congestion in the area while the incident is cleared.
Northumbria Police believe nobody was seriously injured in the collision.
Load more updates
Back to top