Sunderland fans who saw their side lose 8-0 at Southampton have been given two weeks to claim back their costs.
The club says claims should be submitted by 5pm on Wednesday 5th November. Fans can either take their match tickets to the Stadium of Light or post them.
Any money not claimed before the deadline will be given to the local children's charity Grace House.
You can see more details on how to get your money here.
A shake-up of buses in the Tyne and Wear region has been approved by councillors. The decision was taken at a meeting in Newcastle this afternoon (Tuesday 21 October).
Seven local councils will now control the running of all services. According to the plans, transport in the area will be run in the same way as Transport for London and a universal travel card would be introduced similar to the capital's Oyster card.
Councillors say the changes will result in simpler and cheaper fares. Bus operators are opposed to the plan and are expected to mount a legal challenge.
Advertisement
A man who had his arm amputated after a dog attack last month has been arrested after his dogs attacked three people in County Durham.
Stephen Potts from Pittington in County Durham was walking six American bulldogs in Belmont this afternoon when they began fighting with a Staffordshire bull terrier.
The owner of that dog, a 63-year-old man, is in hospital in a serious condition being treated for bites to his head and limbs. Two women are also in hospital: one was bitten on the hand, the other on the leg. Police say all the dogs have now been secured.
Sunderland have said they will make a donation to a local children's charity after suffering their worst defeat for 32 years.
Grace House is a Sunderland-based hospice that provides care for children from across the North East with life-shortening conditions.
Sunderland lost 8-0 away to Southampton last Saturday (18 October). They announced this afternoon (Tuesday 21 October) that they would reimburse the travel and ticket costs of the 2,500 fans that made the 700-mile round trip.
However, the club added that any fans who do not want the personal refund will have their share donated to Grace House.
The charity's chairman, David Cook, said in a statement that he was "overwhelmed".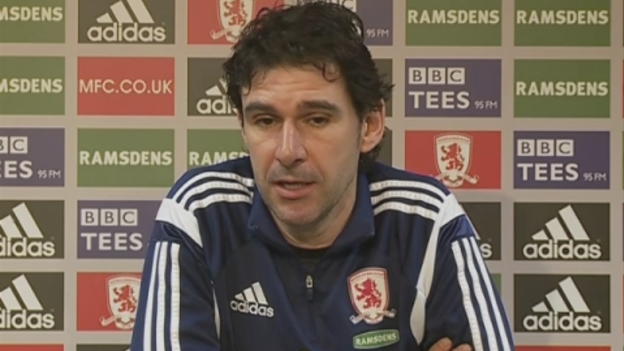 Middlesbrough boss Aitor Karanka has warned his team against any complacency in their Championship game against Wolves tonight.
Boro would move to the top of the table with a victory at Molineux. But Karanka is expecting a tough encounter.
The Sunderland captain John O'Shea has said he wants to "acknowledge" the fans who made the 700-mile round trip to see their team lose 8-0 at Southampton.
It was announced this afternoon (Tuesday 21 October) that those the 2,500 fans who made the journey would have their costs reimbursed.
Advertisement
Dedicated Sunderland fans who travelled to Southampton to watch their team lose 8-0 have been offered a refund.
The idea was initially suggested by goalkeeper Vito Mannone.
Speaking on behalf of the squad, Sunderland AFC's captain John O'Shea said: "We win and lose as a team, players, staff and fans, however we wanted to acknowledge and thank the supporters who travelled such a long way to give us their backing and despite everything, stayed with us until the final whistle."
Details of how to claim a refund are on the club's website.
A controversial vote is taking place this afternoon to decide if Tyne and Wear's councils will take over the running of all buses in the area.
If plans are approved, North East transport could be run in the same way as Transport for London, with a universal travel ticket, similar to the capital's Oyster card.
The Oyster card allows travellers in London to load pay-as-you-go cash or season tickets on to them.
The meeting is being held at 2pm today (Tuesday 21 October) in Newcastle.
Load more updates
Back to top