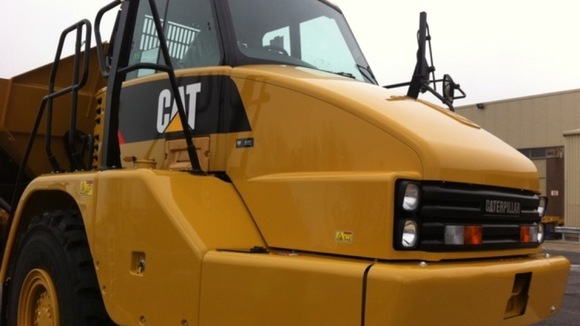 A North East company has been given millions of pounds to try develop more fuel-efficient lorries and trucks.
Caterpillar, which employs 1300 people in Peterlee, is getting public money from the Energy Technologies Institute to change one its trucks.
If successful, it could give the company a bigger edge in the market and bring more jobs and investment to the region.
Caterpillar intends to use the money to try make a heavy duty vehicle that consumes 30% less diesel.
The programme will help us identify the next generation of breakthroughs in vehicle efficiency and CO2 emissions reduction for these trucks and other Caterpillar products.
– Tana Utley, Vice President of Caterpillar

The Business Secretary Vince Cable visited the truck-maker to announce it would receive £3m, half of which was put forward by the company itself, to develop greener technology.
Initiatives like this help underpin the Government's commitment to developing greener automotive solutions, which so far this year has also been boosted with the introduction of the Plug-In Van Grant and H2 Mobility programme.
– Vince Cable MP, Business Secretary