Drought affected area as warm weather continues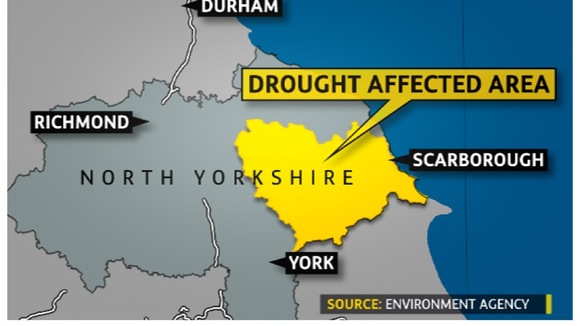 Ben Hughes from the** Environment Agency** explains the impact of the warm weather on the areas affected.
At the moment, our medium term forecasting is showing that it is going to be quite dry over the next few months, which will impact further into the summer. If we then have a dry summer and a dry autumn, we could then look at large problems in the future.
– Ben Hughes, Environment Agency

East Anglia, south east England and parts of Yorkshire are in drought. Parts of the Midlands and the south west are also experiencing the impacts of dry weather.
At the moment there is no sign of any significant rain on the way. The weekend is set to be cloudier and cooler. Easter, however, is looking a little more unsettled with showery rain."
– Philippa Tomson, Weather Presenter

Philippa Tomson has the regional weather forecasts at 1.55, 6 and 10:30 each weekday.