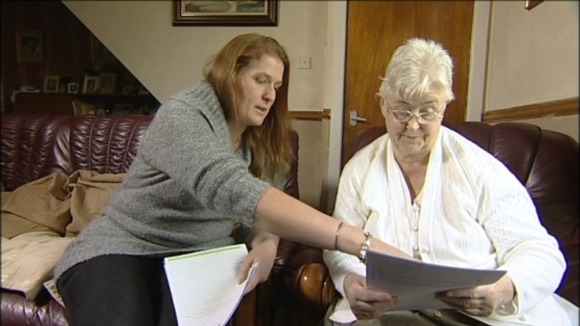 To hear of the death of a loved one is distressing enough. When Anne Gray started to receive letters about her own demise, she knew something had gone very wrong.
Her bank, Santander, had closed her account, meaning her bills and direct debits bounced. A 'deceased' indicator had been added to her account by mistake.
Miss Gray, who is 72, suffers from a heart condition and is deaf. When letters began to arrive from utility companies offering their condolences, she became extremely upset and found the situation difficult to cope with.
"It was rotten, really awful. The doctor prescribed sleeping tablets because I wasn't sleeping and it got me all churned up.

"They made me feel awful and they had so many excuses it didn't seem true. The mistake made me want to leave the bank. I just do not trust them."
– Miss Gray

For the last few weeks, Miss Gray, who lives in Blackhall Mill in Tyne and Wear, has been inundated with letters about the money she owes. Her niece, Victoria Bews, has been helping her to sort out the mess.

"I'll deal with all of that, but it is my Auntie's health that worries me most of all. She is 72 she doesn't understand half of the things that are going on.

"She's deaf so she can't speak to anyone of the phone anyway. I've just got to try to get it all organised for her."

Santander has apologised for the mistake, sending Mrs Gray £100 and a box of chocolates.
"A deceased indicator was wrongly applied to Miss Gray's account and this has now been removed and the account returned to normal.

"We have spoken to Miss Gray to apologise for this unfortunate mistake and offered her a goodwill payment."
– Santander