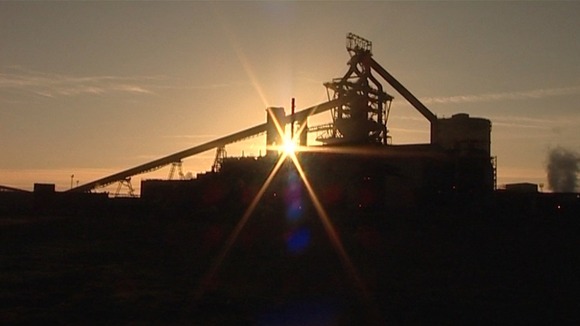 The first slab of Teesside steel to be made in more than two years should be ready later after the blast furnace at Redcar was relit on Sunday.
The ceremony at the weekend signalled the start the production process, with the inside of the tower heated to more than 1200 degrees.
Molten iron ore is produced by the blast furnace
The iron then goes into production and becomes plate steel
The majority of the steel will then be exported to Asia
1500 workers are now employed directly by SSI, the Thai firm which bought the former Corus plant last year.
See how the blast furnace works:
"The opportunity that Teesside and Teessiders like me have been given is a dream come true. SSI's investment and show of confidence in Teesside is just fantastic. Everybody here is committed to repaying that and showing what Teesside steel can do and what Teessiders are capable of."
– John Baker, SSI