Northern League Wembley final for two North East teams
by Richard Salkeld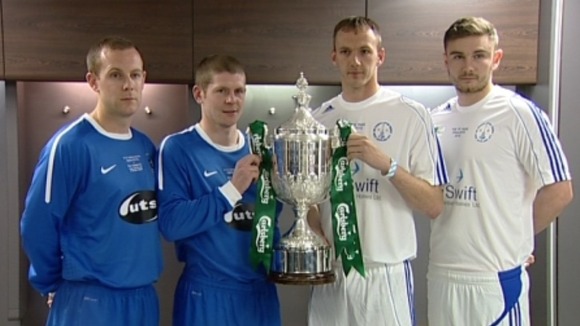 Dunston UTS and West Auckland will compete at the final next month.
It is the first time since 1954 that two North East teams will have met at Wembley and only the third time in FA Vase history that two teams from the same league have played one another in the final.
Very excited, we went down yesterday for a meeting at Wembley and to see it for the first time was just awesome, we're just really looking forward to it coming round and the build-up and that you know.
– Billy Urwin, Dunston UTS
It's what we dream of at our level and if we manage to achieve it we've just got to enjoy ourselves when we get there.
– Peter Dixon, West Auckland

The game will be the eight time in the past 16 years that the Northern League will have provided at least one of the Vase finalists.

A beer to celebrate the achievements of both teams reaching the final stage of the competition has been created by a brewery in North Yorkshire.

Wall's County Town Brewery in Northallerton was asked to create a beer by the STL Northern League.

Named "League of our Own" the beer is a slightly adapted recipe from a one created for a team in Northallerton.
It's a beer that we've found has proved very popular with fans in Northallerton and we just thought it'd be a really good beer to take forward and hopefully people will want to come along and try the beer but hopefully it'll make people say yeah let's go and support the two clubs, let's go down to Wembley and have a really good day.
– David Wall, Wall's County Town Brewery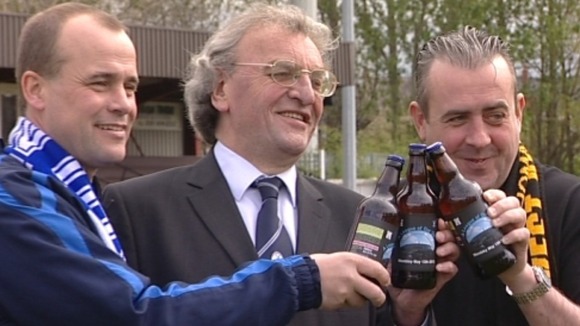 We wanted something special, I mean this is perhaps one of the few bottles of beer that people will buy and not open, it'll stand on the mantlepiece forever as a reminder of this great day.
– Mike Amos, Chair of STL Northern League

The two teams will compete at Wembley on Sunday 13th May 2012.

Watch the full report here on ITV News Online.