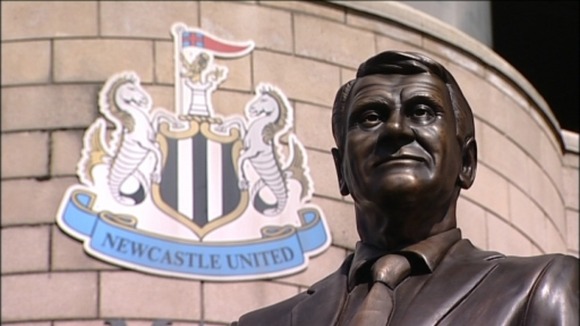 Hundreds of fans showed their love for Sir Bobby Robson when they saw a new statue unveiled in his honour. The former England and Newcastle manager died in 2009 from cancer. Sir Bobby led the Magpie for five years, taking the side into the Champions League. Among those at the ceremony were Sir Bobby's widow, Lady Elsie and the couple's three sons. It was an emotional occasion, as son Mark explained:
Having seen it now in full size I am incredibly proud. Dad would have been gobsmacked I think.
– Mark Robson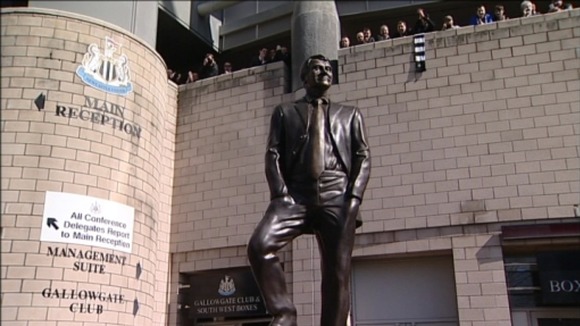 A number of former players were at the ceremony, including Bob Moncur, Paul Gascoigne and Peter Beardsley. Current manager Alan Pardew and former Sunderland chairman Niall Quinn also joined the unveiling. It was revealed that Sir Bobby's charity, the Sir Bobby Robson Foundation, has now raised more than four million pounds in the fight against cancer.