North East has highest rate of underage drinkers needing treatment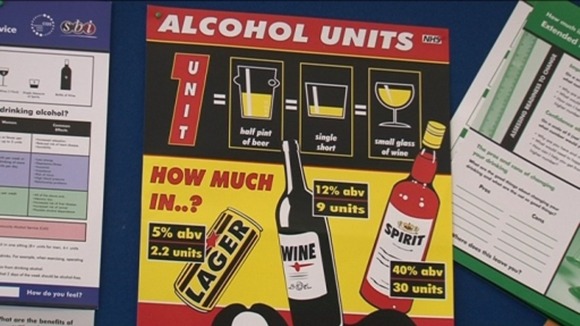 New figures have revealed that the North East has the highest rate of under 18s in specialist alcohol treatment in England - twice the national rate.
Figures from health campaign group Balance show 118 of every 100,000 under 18s in the North East were treated for drink problems - double the national average.
More than 600 of the 9,450 people receiving specialist alcohol treatment in the region in 2010/11 were under the age of 18, Balance said.
In a bid to reduce the number of young drinkers Balance is calling for a review of alcohol advertising to help tackle "harmful and hazardous" levels of drinking among young people.
A petition's been launched calling on the Government to introduce more meaningful regulations to stop the alcohol industry reaching children and young people through advertising and marketing.
Our region is drinking too much from an early age driven by alcohol which is too affordable, too available and too heavily promoted. This makes our children vulnerable, increasing the likelihood of them becoming victims of crime, having unprotected sex, saying yes to drugs and damaging their education and potentially their future.

It is particularly concerning as here in the North East we have the highest rate of 11-15 years olds who drink in England and the highest rate of under18s admitted to hospital because of alcohol.
– Colin Shevills, Balance
Alcohol advertising reinforces messages that it is either cool, or it makes you more attractive or it's something that everyone does to have a good time.

"This can make alcohol look appealing to young people, particularly adolescents where acceptance in peer groups and gained confidence is important to them
– Melanie Souter, young people's service Matrix

The Balance petition can be signed by visiting the BALANCE North East website.

Watch Phil Roscoe's report here on ITV News Online.