The fire broke out in a row of shops, known as the Orchard shops, in Eaglescliffe 1:45am this morning. It's believed the fire started in Figaro Pizza shop and quickly spread to neighbouring businesses.
It was just really Figaro's that was ablaze and the roof popping and glass going and different colours of different things as they exploded. Quite scary. Yes, it is when it's very close and obviously we're a close community so we kind of know all the local shop owners and you're watching people's livlihoods go up in smoke.
– Francesca Fox, Eye witness.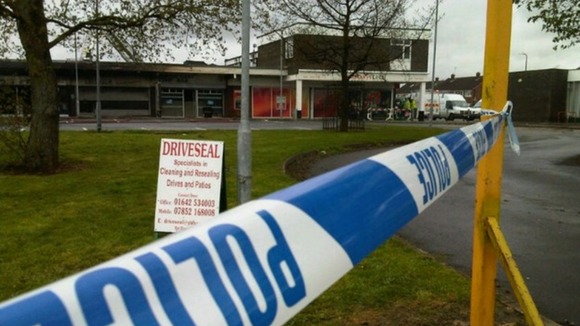 Fire fighters said the blaze took hold in the roof space and spread as the wind blew it towards flats at the end of the precinct.
Three people were told to leave their homes as a precaution. But fire fighters were able to stop the flames before they reached the flats. Fire crews cut a channel in the roof and dampened it down to create a line so the fire couldn't cross.
The fire got into the roof construction and that allowed the fire to spread from one unit to the next between the top of the roof and the underside of the units which made it very difficult to gain access to where the fire was. Eventually we managed to put a fire break in which is an area where we cut away part of the roof to stop the fire spreading from one area to another.
– Noel Cornforth, Cleveland Fire Brigade.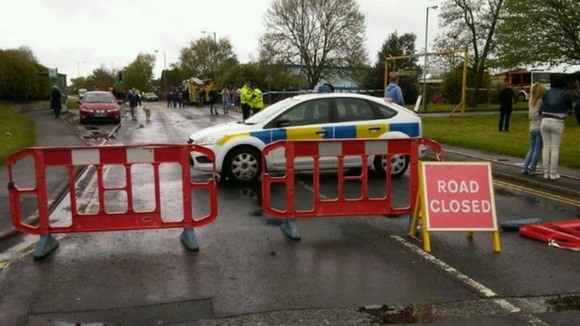 At the hight of the blaze, more than 40 fire fighters were battling to stop the flames.
Five shops were completely destroyed and neighbouring properties were damaged by smoke. People who live around the shops say they're the heart of the community and their loss is devastating.
An investigation is now underway to establish how and where the fire started.