Newcastle fashion student has designs made by major fashion retailer
by Richard Salkeld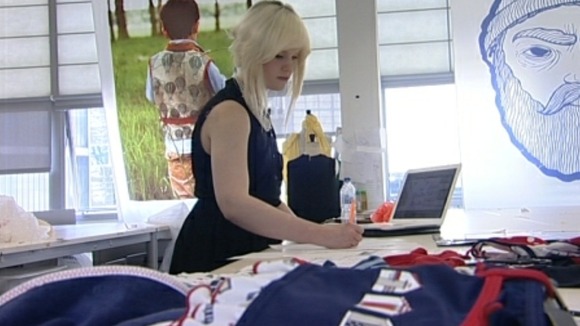 Alice was set the challenge last year as part of a project between *Northumbria University Design School *and Marks and Spencer.
Her designs were chosen because they combined a Diamond Jubilee style with a "Rule Britannia theme" to create a traditional British seaside style.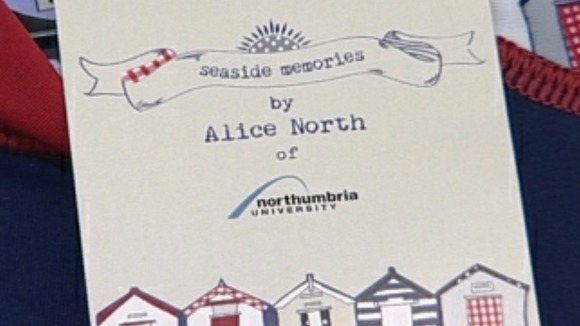 One of the themes that we looked into was nostagia and it was like a research project into families and schools and spoke about what parents and kids wanted for kids wear.

From that, we designed the collection, so nostalgia and British seaside holidays are a major theme for me. Little dresses, little things for the beach, nice little cover-ups, all different ranges of colours and bold stripes and bold spots so you can see them on a misty, horrible beach in England.
– Alice North

The retail chain is now stocking Alice's "Seaside Memories" items in a selection of nationwide stories and online. Although Alice does not profit from the sale of any of her items, she is pleased to have the support and backing of M&S.
It was great to work with the talented students of Northumbria University on a kids-wear design project. We were overwhelmed with the standard of the ideas that were submitted.
– Sharon James, Marks and Spencer

Watch Richard Salkeld's full report here on ITV News Online: