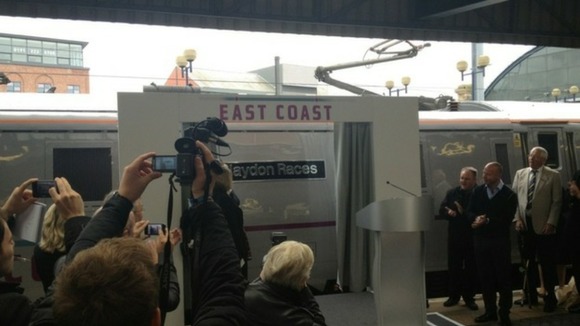 This week sees the 150th anniversary of the famous Blaydon Races. Celebrations to mark the event got underway in Newcastle today.
An East Coast train was named after the iconic song that many claim has become a Geordie anthem.
Former England and Newcastle United player Alan Shearer helped with proceedings along with the former "Queen of the Blaydon Races" from its centenary year in 1962.
Watch the unveiling at a special ceremony at Newcastle Central Station by East Coast Managing Director, Karen Boswell.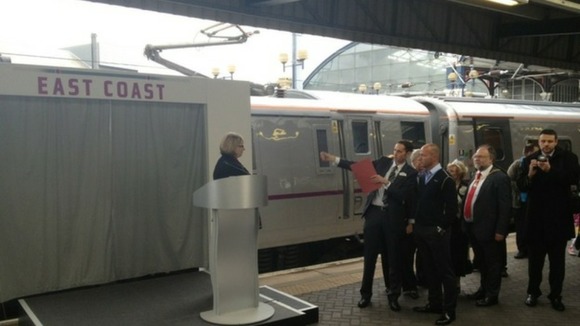 "Blaydon Races is a much-loved North East anthem, best-known through its associations with Newcastle United football club, whose fans have made it their own."From my own playing days at St James's Park I know how inspiring the sound of over 50,000 Geordie voices singing Blaydon Races is. It's the ultimate signature tune of the Tyne."
– Alan Shearer, Former England and Newcastle United player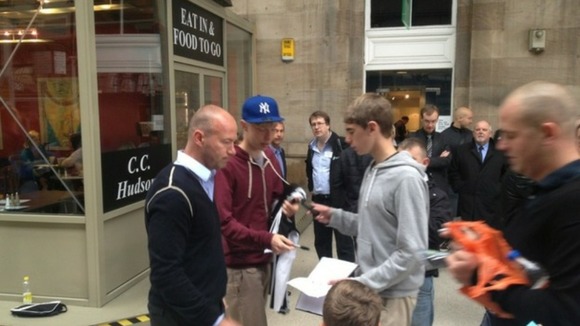 The song 'Blaydon Races' is about a famous horse race held from 1861 in Blaydon near Gateshead.
The idea to name an East Coast train was the idea of Ian Mearns, MP for Gateshead.
Speaking to ITV Tyne Tees, he said he is delighted the idea has become a reality.
Watch the full report here on ITV News Online: