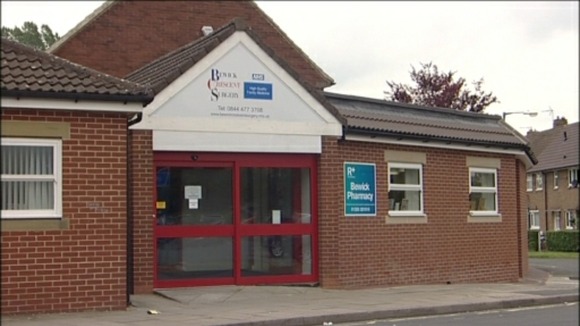 About 1000 women have been called back to a surgery in County Durham amid concerns over flawed smear tests.
NHS County Durham and Darlington has traced the patients who were tested at the Bewick Crescent Surgery in Newton Aycliffe, some as long as 24 years ago.
The trust has apologised and urged those affected not to panic, saying it is unlikely that any cases of cervical cancer will have slipped through the net.
The Director of Public Health at NHS County Durham Trust says the risk to women being recalled is 'very low'.
We identified that some cervical smear tests taken at Bewick Crescent Surgery in Newton Aycliffe may not have reached a satisfactory standard.

As a precaution, we have written to approximately 1,000 women inviting them to attend for a repeat test to confirm the results of their original test.

I would like to apologise to those women involved for any inconvenience or concern that this recall has raised, but would like to reassure them that this decision was taken in their best interests, is purely a precautionary measure and the risk to those women is very low.
– ANNA LYNCH, NHS COUNTY DURHAM AND DARLINGTON