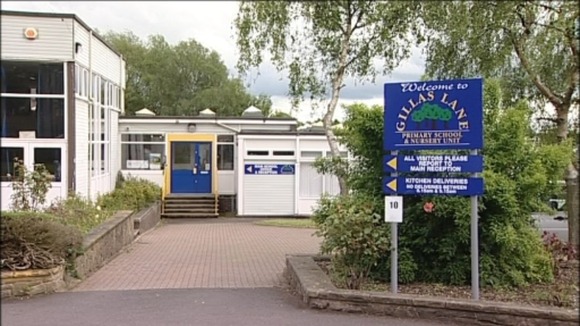 A investigation is underway after a five year old was allowed to wander from his school in Sunderland.
The child left Gillas Lane Primary in Houghton le Spring on his own after a mix up at home time.
The boy's parent had telephoned to say they would be late picking him up and asked if he could be looked after until they arrived. When he wander off teachers throught he had been collected.
He was found 15 minutes later on a street nearby by a stranger who called the police.
We can confirm that an incident involving a child took place at school collection time on Wednesday, June 20.

The school has in place robust procedures for the collection of children by their parents or carers, and while we are confident that this was an isolated incident, we are naturally extremely concerned that it has occurred.

A full briefing to staff took place the morning after the incident, and procedures have been reviewed to make sure that there is no repeat of this incident.

Our parents were reminded of our collection arrangements the following day. I visited the parent of the child involved, who was naturally upset about the incident. Thankfully the child came to no harm and has returned to school."
– Terry Hambleton, Headteacher, Gillas Lane Primary School.
Schools have well established procedures in place to ensure the safety and well-being of children in their care at all times.

This includes robust arrangements around the collection of children from school at home time.

The council has undertaken work with the school to establish the exact circumstances of this case and is satisfied with the immediate and subsequent action taken to review and reinforce the procedures for the collection of children from school.

A formal complaint regarding the incident has been lodged with the school's Board of Governors, which is now investigating the incident.
– Cllr Pat Smith, Portfolio Holder for Children's Services, Sunderland City Council.