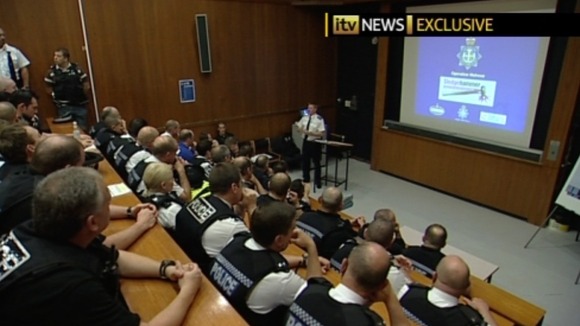 Raids have been taking place across the region this morning in what Durham Police say is one of their biggest crackdowns in 20 years on organised serious crime gangs.
There was 200 police officers used today, backroom staff who have been planning this for approximately 6 months, so it has been a big operation, we've put a lot into it because we want to listen to our community and we want to do something about their concerns and tackle some of these criminals and take them off the streets.
– Chief Inspector Colin Williamson, Durham Police

Police say that the aim was to raid 18 properties, all at the same time in order to catch what they believe is a serious organised crime gang who are responsible for the supply of Class A and Class B drugs to the region and money-laundering.
It has been coordinated by our headquarters control room so that each of the 18 premises were entered at the same time and arrests made simultaneously. We are determined to tackle organised crime groups across the force area by targeting people who are suspected to be involved in a network of criminal activity.
– Acting Inspector Steve Norris, Durham Police

A statement by Durham Police said: Twelve people have been arrested during dawn raids on houses in County Durham and Northumbria this morning (Thursday, July 5).

The nine men and three women are being held for questioning at police stations in Peterlee, Durham, Spennymoor and Bishop Auckland.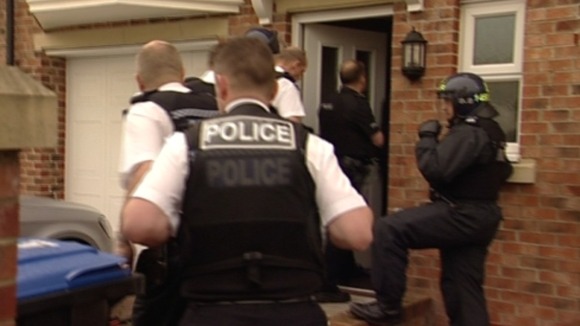 Operation Melrose has taken 6 months of planning and involved specialist teams acting on information received from local people.
Watch the full report here on ITV News Online: