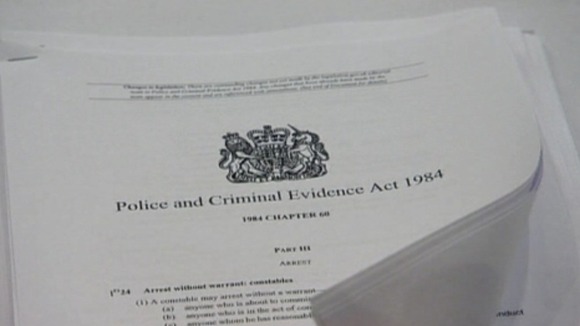 £1.6m will be given to Cleveland Police Authority to cover the bill for a criminal investigation into its suspended chiefs. Chief Constable Sean Price and his deputy Derek Bonnard were suspended after being arrested on suspicion of misconduct, fraud and corruption.
The grant to fund Operation Sacristy will come from the government and be paid from taxpayers money. It has been approved by Policing Minister Nick Herbert.
It covers the costs of employing the investigation team last year. There is also an agreement, in principle, to cover the next year's financial costs which could be more than £2m.
MPs have also welcomed the news of the grant.
But it doesn't pay for Sean Price and Derek Bonnard's wages during their suspension which has now lasted almost a year. Those investigating have always defended the cost and time the investigation has taken so far.
It's serious allegations of crime which need to be investigated as would any serious allegations of any serious crime.
– Stuart Drummond, Cleveland Police Authority

Sean Price and Derek Bonnard have also responded to today's developments.
I am very pleased that the people of Cleveland will be relieved of a large part of the financial burden of the ongoing operation Sacristy. However this is still tax payers money and I hope that the promised greater independent scrutiny of the enquiry will lead to more accountability and focus.
– Suspended Chief Constable Sean Price
I am pleased that the costs of operation sacristy will be supported by central government and not directly by the people of Cleveland. However, it is still tax payer's money that will be used to meet the significant costs of an investigation that has now run for over two years and yet appears to have no end in sight.
– Suspended Deputy Chief Constable Derek Bonnard