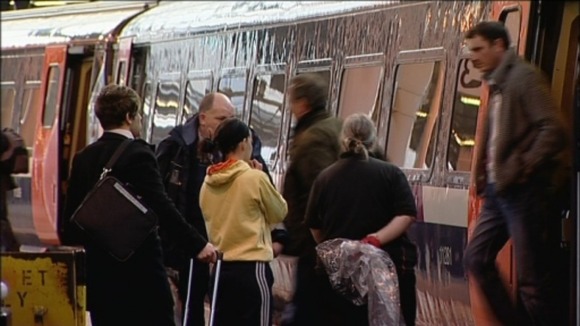 18 million passengers a year travel on the East Coast mainline. In the future, their journeys should be quicker and easier.
£240 million pounds is being invested in the line which links the North East with London. The money will be spent on extra carriages, to increase the number of seats on each train. Other investment should lead to faster journey times.
Across the country, more than £9 billion is being spent on rail improvements, so the North East is receiving a relatively small share. Even so, the region's Chamber of Commerce says firms will see the benefits.
There's a lot of money being spent in Manchester as well, on projects like the Northern Hub which covers Liverpool, Manchester and Leeds and it comes up to Newcastle and it provides extra jobs and extra connectivity for businesses so that should help the economy as well.
– Mark Stephenson, North East Chamber of Commerce

The Shadow Transport Minister pointed out that nationally, investment won't begin for another two years.
None of this money is going to be spent before 2014, most of it in the next parliament so it's not going to do anything to help jobs and growth now, and now is when we have a double dip recession and we need jobs and confidence and growth.
– Maria Eagle MP, Shadow Transport Secretary

The Deputy Prime Minister Nick Clegg hoped the plan would help to bridge the north south divide which he said had 'disfigured' the economy for far too long.