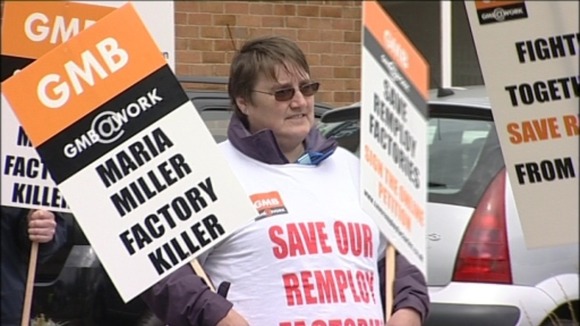 Remploy workers have received thousands of messages of support from members of the public in support of their 24 hour strike. The company employs disabled workers. Employees from most of the 54 factories are taking to the picket lines to protest against job losses.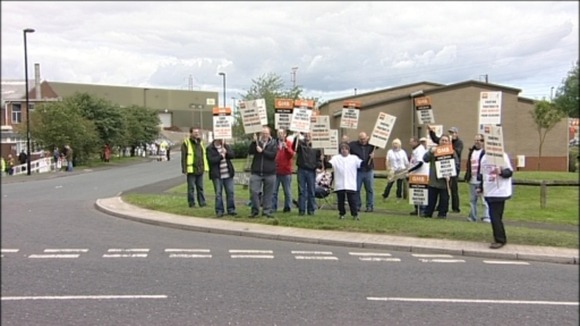 "We have received reports from across the country that the strike is solid and is receiving massive support from the public, as well as from disability groups and other trade unions."
– Sally Kosky, Unite

7,500 messages have been sent to Remploy workers, following the government announcement that 27 factories will close by the end of the year and 1,700 jobs will be lost. A further nine factories have an uncertain future and the remaining 18 sites are due to be closed or sold.
"The government's actions smack of a callousness that makes a sham of its 'We are all in this together' mantra. The public is very angry at the government's behaviour."
– Phil Davies, GMB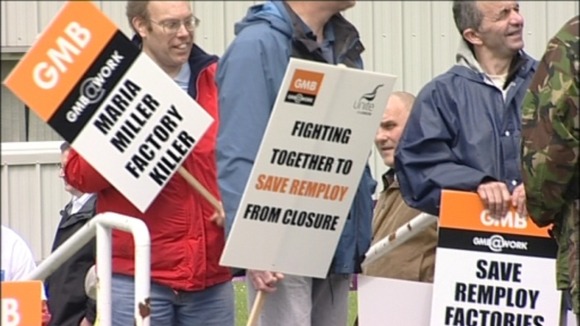 The union Unite has called on Westminster for help, after the Welsh Government gave £2.4m to employers who give jobs to Remploy workers when factories in Wales closed.
Victoria Grimes reports on the strike action in Benton in Newcastle.