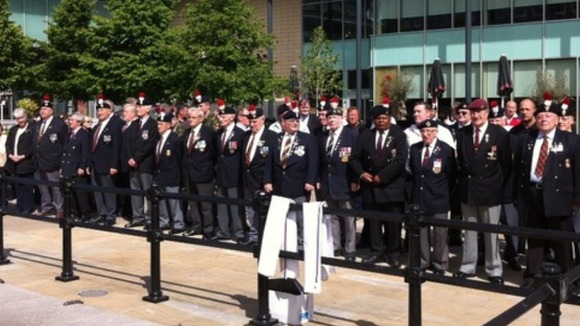 Army veterans and the families of serving soldiers have been protesting about proposed government cuts to the armed forces. They held a vigil at Newcastle's central war memorial, observing a two minute silence in honour of fallen comrades.
They believe plans to reduce the Army by 20,000 soldiers will damage Britain's security and ability to fight abroad. The changes would also see 17 units disappear, including the 2nd Battalion, Royal Regiment of Fusileers.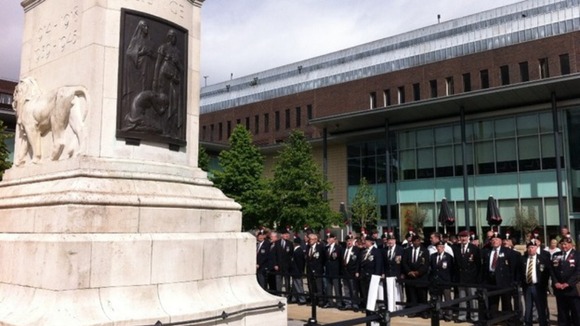 Many of those protesting served in the regiment, which has close ties to the North East. The Royal Northumberland Fusileers was amalgamated into it in 1968, and the regiment continues to recruit heavily in the region.
The chairman of the Northumberland Fusileers' Association explained its significance:
By law, serving soldiers cannot protest, so family members have been demonstrating on their behalf.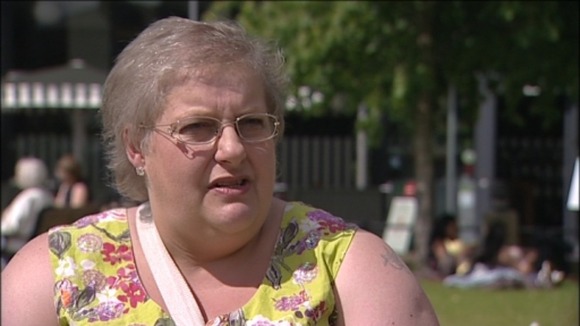 Linda Stockley's son is in the 1st Battalion, Royal Regiment of Fusileers. He's preparing for his second tour of Afghanistan early next year, but faces uncertainty about his future.
"To know that there is potential for all this training to go to waste while the Army continues to recruit, it makes no sense. So the morale is very low because people aren't sure what is going to happen in their future."
– Linda Stockley, soldier's mother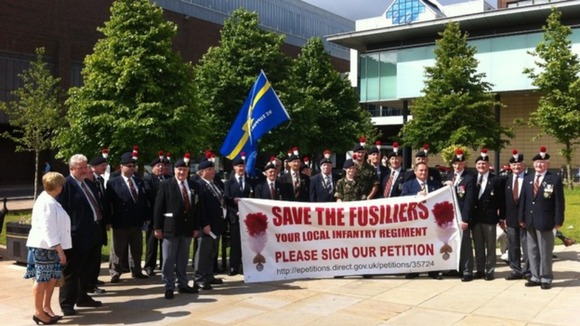 The Ministry of Defence says the cuts are necessary to reduce costs and help to reduce the deficit. It says the cuts have been respectful of regimental history, and will create a leaner but more efficient Army.
"Nobody takes any pleasure in making defence cuts but we inherited a very grave economic situation and a particular overspend in defence and in 2010 we had the strategic defence and security review which concluded that we had to delete certain platforms and we had to reduce our manpower."
– Nick Harvey MP, Armed Forces Minister