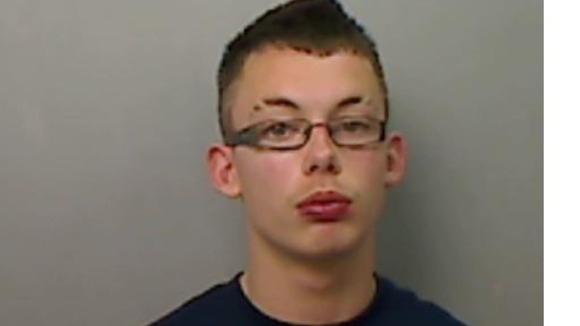 A teenager has been detained indefinitely for an attack on a 10-year-old girl on Teesside.
16-year-old Connor Hodgson admitted grievous bodily harm with intent after the girl was left with life-threatening injuries.
The 10-year-old was found on April 7 by police on Maritime Way in Stockton. She was taken to North Tees hospital will a fractured skull as well as severe cuts and bruises. It was found that her neck and face had haemorrhaged as well. The girl had to be transferred to The Royal Victoria Infirmary in Newcastle where she had surgery. Doctors said it's likely she was punched and kicked in the head more than ten times.
Neither the victim nor her family can be identified for legal reasons, but her mother told ITV:
"You don't in a million years expect to go and see your daughter sat in an ambulance in the state that she was in. It's one thing I will never ever forget. I can still picture it in my head now. Absolutely appalling. She was covered from head to foot in blood and all her hair was stuck up and matted. You just don't in a million years think that when your daughter is outside playing you're going to find her in a state like that. It's a parent's worst nightmare, you wouldn't wish it on anybody."
– Victim's mother

Cleveland Police said it was one of the worst cases they had ever seen.
"The level of injury is nothing that I have dealt with before, nothing I have seen before. Seven seven severe blows to the head, four severe blows to the face. The level of the attack was very serious."
– Detective Inspector Anne-Marie Salwey, Cleveland Police

The court heard that Hodgson had taken drugs the morning before the attack. Judge Peter Fox QC, Recorder of Middlesbrough,described it as a "dreadful attack." He told the court he was passing an indefinite sentence for the protection of the public, adding to Hodgson "it remains to be seen what the future holds for you." Hodgson will have to serve at least five years before it will be decided whether he should be released.