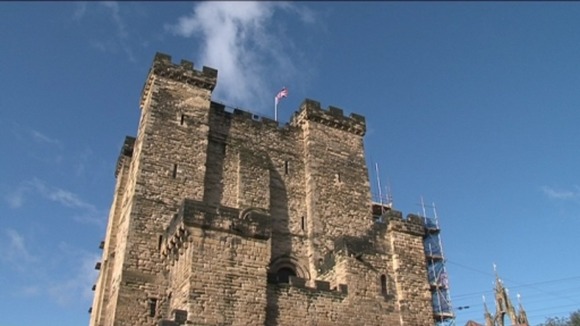 For more than 800 years, Newcastle Castle Keep has stood guard over the city. Despite this long history and thick stone walls, an enemy has entered the fortress.
On Sunday 5th August during a rainstorm, water poured into the keep.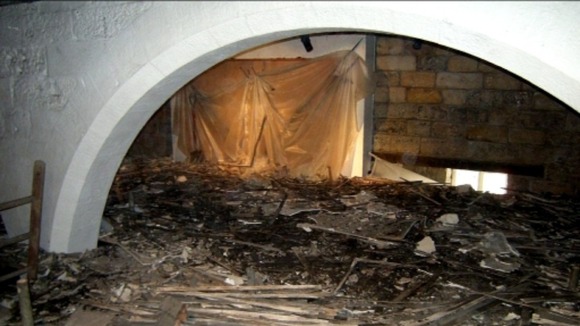 It was a scene of devastation. The building was inundated with significant flows of water which were both spectacular and frightening. We were quite powerless to do anything to prevent the water finding its natural way through the building.
– Tony Ball, Newcastle Castle Keep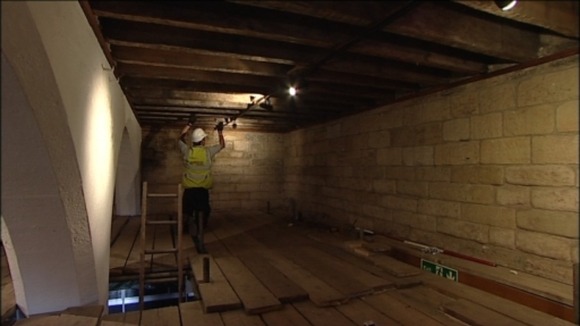 The volume of water brought down part of a Georgian ceiling in the building's Lower Hall. With much of the ceiling in ruins, there was no choice but to carefully remove the rest.
The work has exposed some fine wooden beams and for the time being, it's been decided not to replace the plaster ceiling.
Every cloud has a silver lining, as they say, because in taking down the Georgian ceiling to make it safe, we've revealed these rather nice joists. We know in Norman times there wouldn't have been a plaster ceiling here so in a sense we've moved the ceiling back to a more authentic Norman feature.
– Tony Ball

Longer term, a solution must be found to the Castle Keep's flooding problem. In the meantime it will re-open to the public on Monday 20th August.