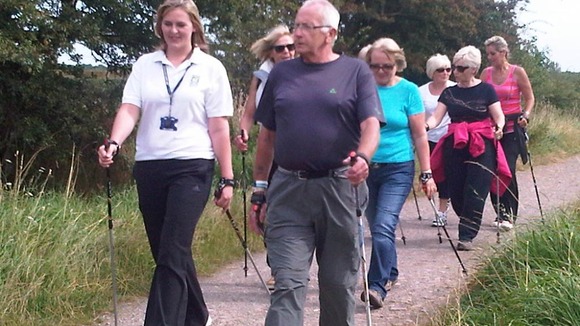 A fitness enthusiast from Teesside is celebrating after qualifying as a Nordic Walking instructor at the age of 71. Dave Scott took up the practice three years ago as a hobby. Now he's taking his own classes in Hartlepool.
"The benefit's are you're using 70 percent of your normal muscles,whereas in ordinary cycling or walking you're not. Plus you're burning46 percent more calories than normal walking. Plus it's good for yourposture."
– Dave Scott

He studied anatomy and physiology for four months to gain the qualification, and now takes weekly classes.
"It's so fulfilling knowing that people come with me and exercise.It's really magic."
– Dave Scott
"He's a very special man and, though he's very modest, he's completedhundreds of hours of volunteering work for us. He signed up to ourvolunteering scheme just to do something in his spare time, and nowhe's delivering five or six Nordic Walking classes across the area.He's come on-board and certainly, the programme wouldn't be what it iswithout him and his enthusiasm."
– Gemma Ptak, Sports Co-ordinator, Hartlepool Borough Council

Nordic Walking originated in Finland in the 1930s. It was invented by a skier, who held a pole in each hand to exercise his upper body whilst walking.