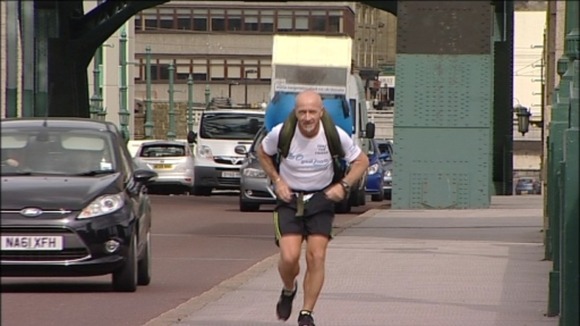 A man from South Tyneside is doing 30 Great North Runs in 30 days with a fridge on his back.
Tony Phoenix-Morrison is running the half marathon route every day for a month with the final day being the Great North Run itself.
He's four days into his challenge and starts his runs at 6 o'clock every morning so he can beat the traffic to South Shields.
"I'm bonkers. I wanted to do something that would put smiles on people's faces, but it is a bit bonkers isn't it? I'm not a super athlete, I'm just a bloke who's up for a laugh and got a bit of Geordie grit and it's already put smiles on a lot of faces so that's good."
– Tony Phoenix-Morrison

He has already done the Great North Run 16 times before, last year being the first with the fridge. But this will be the first time he's ever attempted 30 half marathons in 30 days.
"Running with a fridge is going to cause injuries. The difference between completing or not completing this challenge will be how I manage the injuries I sustain."
– Tony Phoenix-Morrison

All the money will go to the Sir Bobby Robson Foundation to find treatments for cancer.