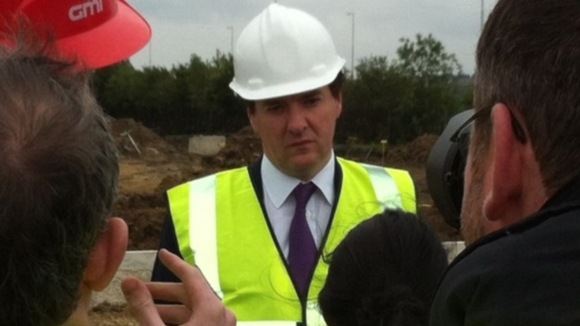 The chancellor George Osborne has revealed a major expansion of the North East Enterprise Zone.
An extra 40 hectares will be available for development. Enterprise Zones offer tax breaks and other incentives all designed to attract business into areas deemed in need of investment.
The North East Enterprise Zone is the first in the country to have a major new investor building on the site. Work is underway to complete a major warehouse for car parts manufacturer Vantec.
Today the company, which is owned by Hitachi, announced a further 81 jobs will be created at the site, taking the number of positions created here to more than 300.
We are delighted that Vantec has received strong support from the government, the NE Local Enterprise Partnership and Sunderland City Council. This is the largest project Vantec has undertaken and it's an important step forward for the company, which is now the largest supplier of critical logistics to Nissan Sunderland Plant.
– Takao Suzuki, CEO Hitachi Transport System

But as George Osborne talked of the importance of attracting business into the area, he fielded questions about a proposed tax on the super rich.

Deputy Prime Minister Nick Clegg has suggested the UK's wealthiest people could be asked to pay more tax for a limited period.

The deputy prime minister said that "to remain cohesive and prosperous as a society" those of "very considerable" wealth should contribute more.

Mr Osborne however guarded against this saying it was important that any tax did not drive business away.

See Kenny Toal's full report here: