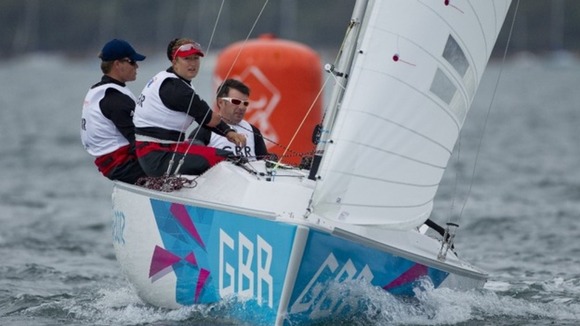 The **Wearside sailor John Robertson and his team are tie fourth at the end of day two of the Sonar sailing.
For the second evening running, Robertson and his team ended up in the protest room after alleging a "right of way" infringement by the Australian boat.
The jury decided the British team was right, and moved them up a place - while disqualifying Australia from that race.
It means Robertson and his team are tie fourth with America, but only 10 points separates the top 5 boats.
Robertson admits that while his team aren't unhappy with their start to the regatta, they are ready to 'up the ante' for the second half of the event.
"To be fifth is ok but obviously we can do a lot better tomorrow so we look forward to that. There are certain areas we are just not quite firing on all cylinders on for whatever reason so if we can get those things sorted tomorrow it will be all glamour. The competition is really fierce so it is just who can make the least mistakes and get round the course the cleanest."
– John Robertson