Hazel Robson from Sunderland comes away from the Paralympics without a medal for the first time since she started competing twelve years ago.
She finished in seventh in the 100m final on Saturday night, running her season's fastest time of 15:23, less than a second behind the winner.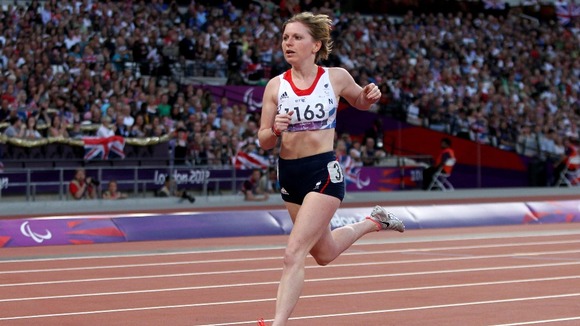 Hazel, who has cerebral palsy, won gold in Sydney in 2000, two silver medals in Athens in 2004 and a bronze in Beijing in 2008 - but in London, she could not keep up with her rivals.
Last week, she came fifth in the 200m finals.
If my legs want to, I'll keep going."
– Hazel Robson

She said she might carry on until Rio 2016, if her body allows her.

"I got off to a really good start but my legs felt like jelly towards the end. It was a really close race, but it wasn't my day today.

"I was running for my cousin Thomas who also has cerebral palsy. I hope I can be an inspiration and role model for him.

"This has been an amazing experience but even with the crowds I can't compare it to Sydney when I won a medal. This is my fourth Paralympics but if my legs want to I'll keep going."