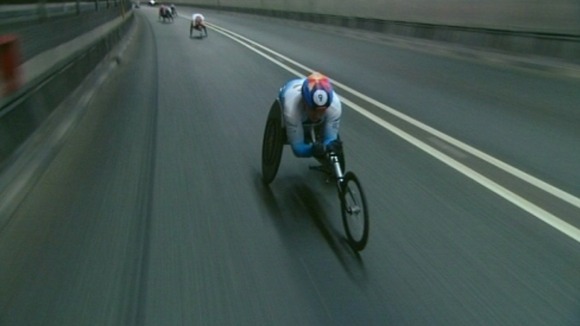 Canadian wheelchair sprinter Josh Cassidy has won his fourth Tyne Tunnel 2K race.
The 27-year-old's time is 4.40.2. He won the event in 2008, 2010, and 2011. This is his third victory in a row.
The Tunnel 2K is described as the fastest wheelchair race on the planet. Over it's 2 kilometre course, competitors reach speeds of up to 50mph
Phil Roscoe spoke to Josh before the race, see the full interview:
"There's no other race like this in the world. Boston - the marathon - has some really long uphills and really long downhills, but there's no just short, 2K, under a river, sprint like this. It is a bit nerve wracking every time. But it's fun, and exciting. Down, and then a hard burner up for the one-kilometre climb."
– Josh Cassidy, speaking before the race

Jade Jones, from Middlesbrough, won the female race. The 16-year-old's time was 6.14.9.