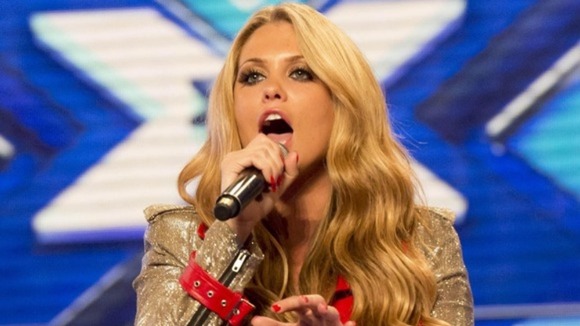 Football legend Paul Gascoigne's step-daughter Bianca features in tonight's X Factor but fails to impress the judges with her vocals.
The 25-year-old, who appeared on reality show Love Island, said she wanted the public to see her as more than a party girl.
"I just hope they don't think I'm just doing this as another show, this is really what I want, I love singing and hopefully they can see that when I walk on stage, you know that I really do care and that I'm going to be nervous because it means so much to me."
– Bianca Gascoigne

Bianca performed Mary J Blige's 'I'm Going Down' but it does not go down well with Gary Barlow. The judge said it was "really not good enough".
"What the other 25-year-olds have is that they've been singing all their lives, seriously singing. At 25 you should be a lot better than that. In general it was a bit of a mediocre audition."
– Gary Barlow
"I appreciate and admire the fact that you've come up and basically wanted to try something different and change the public's perception of you and I think you're a cool girl. I've met you out a couple of times, but I've got to be honest - I don't think the vocals were strong enough for this competition."
– Tulisa Contostavlos