Berwick Maternity Unit's future raised in Parliament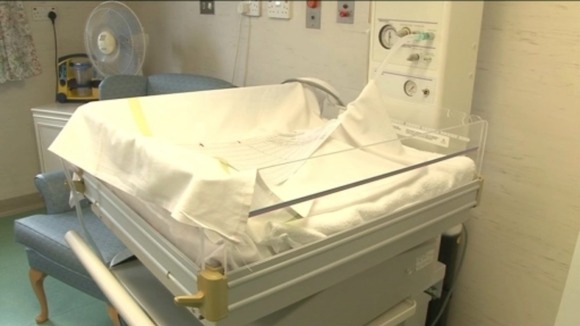 Last month, births and post-natal in-patient care at the town's maternity unit were suspended and a review of services began.
Since then, a protest group called Save Berwick Maternity Unit has held a rally and drawn up a petition.
The Berwick MP, Sir Alan Beith has told the House of Commons that the suspension has caused 'absolute fury' in the community. He said as a result, women were being forced to travel up to fifty miles to Wansbeck General Hospital or to Borders General Hospital to give birth.
Sir Alan said that with a new hospital planned for Berwick, suspicions were growing that it would not include maternity services.
The Minister for Public Health, Dan Poulter told MPs the decision to suspend services in Berwick had been a 'difficult one for the local trust'. He said he would take a close interest in the outcome of its review.
The Northumbria Healthcare Trust says deliveries at Berwick General Hospital were suspended because the number of births there had fallen; this meant midwives were not receiving enough regular experience.
"We simply cannot take any risks where patient safety is concerned and the extremely small number of births at Berwick and two recent safety incidents gave us enough cause for concern to take immediate action ...

"We are currently reviewing the situation and as part of this our commissioners NHS North of Tyne will be undertaking research from next week to better understand both the views and concerns of women in Berwick about their maternity care. The results of this will be incorporated into the final review which we expect to conclude by the end of October and will be shared publicly."
– NORTHUMBRIA HEALTHCARE NHS FOUNDATION TRUST

The Trust added that any long term changes to maternity services would require full public consultation.